When it comes to medical tourism (especially for cosmetic procedures), Thailand is a class apart. This beautiful country has been a popular tourist getaway for a long time, but in recent years it has also emerged as a place where visitors from across the globe can access low-cost health care services. While Thailand is cheap in terms of medical and cosmetic services (especially for those residing in Australia or New Zealand), the quality of the procedures is world-class. Bangkok's KTOP Clinic is a prime example in this regard, bringing you the best of medical tourism in a luxurious yet private environment.
Designed for your privacy and comfort, KTOP is undoubtedly one of the best cosmetic surgery clinics in Thailand. In this article, we give you all the info about this clinic that's pertinent to you as a medical tourist seeking cosmetic procedures in this country.
A Brief History of the Clinic
What lies at the heart of the clinic is an aesthetic that recognizes the fact that the desire to look good is in our nature, and we should not try to curb our inner feelings in this regard. This is the philosophy of Dr.Ryu Sang Wook, who is the CEO of the Grand Plastic Surgery Hospital in Korea.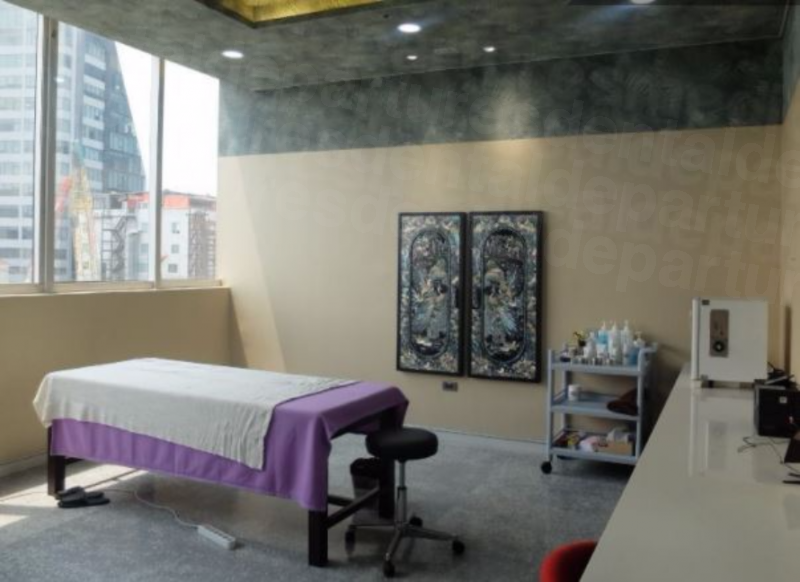 This is the first branch of the Grand Plastic Surgery Hospital to operate outside Korea, but it brings with it the reputation of Korean plastic surgery.
It is a one-of-its-kind medical clinic in Thailand; conveniently located in the Wattana District of Bangkok, this clinic offers modern aesthetic and plastic surgery procedures and treatments, which are also aimed at foreign clients. This clinic recognizes how essential it is to find reliable plastic surgeons for cosmetic surgery because your physical and emotional well-being is at stake. And that is why the team at this clinic works around the clock to provide you a very comfortable experience along with first-rate medical services. Specialist teams of professionals here are ever focused on to deliver beautiful and natural results to international clients seeking the best plastic surgery Thailand has to offer.
This is a prestigious facility where you get advanced medical services and some of the finest surgeons who specialize in a variety of plastic surgery procedures. You can now avail this in downtown, Bangkok!
No matter which type of cosmetic surgery you require, you will find the most skilled and professional staff to cater to your individual needs. Using specialist techniques and extensive experience, surgeons at this clinic manage to maintain a high degree of patient satisfaction. This not only promotes the clinic but also enhances the overall image of Thailand in the eyes of medical tourists.
In addition, the clinic staff emphasizes a lot on patient experience, which is why you will find that doctors there are more attentive towards their patients than doctors in your country.
Top Procedures at KTOP and Their Prices
The most popular procedures, for which patients fly in from across the globe, include:
· Breast Reduction: AUD $4,800 and NZD $5,100 (70% cheaper than Australia and New Zealand)
· Breast Lift: AUD $5,460-$9,107 and NZD $5,858-$9,770 (67% cheaper than Australia and New Zealand)
· Liposuction: AUD $1,621-$6,136 and NZD $1,739-$6,583 (41% cheaper than Australia and New Zealand)
When it comes to plastic surgery in Thailand , medical tourists can potentially save 50% to 75% of their costs as compared to their home countries. There are several reasons why tourists from Europe, North America and Australasia find prices to be in low in Thailand. Operating costs, for instance, are much lower in Thailand as compared to the countries just mentioned. Since the cost of running a medical practice is comparatively low in Thailand, local surgeons are able to charge lower prices than other countries while still turning a profit.
Another thing that keeps prices low in Thailand is competition between local hospitals and clinics. Currently, 14 provinces in Thailand have facilities for medical and dental tourists. By 2027, 25% of all provinces in the country are expected to open up the sector. That's a lot of clinics! All of them are vying for business provided by foreign patients, which is why prices remain low.
So when you come to KTOP Clinic, you can get any cosmetic treatment without breaking the bank. Even after considering the cost of travel, you can return to your country with thousands of dollars intact in your account!
Inside the Clinic
While Thailand may offer cheaper plastic surgery than your country, you will not lose out on the quality and safety of the procedure. Not to mention, service standards in Thailand are in altogether a different league.
You can view pictures of the clinic on Medical Departures, a great online resource for medical tourists coming to Thailand. This clinic (like all top facilities for cosmetic surgery in Thailand) boasts luxurious designs with posh reception and waiting areas. The operating rooms look like hotel rooms, and they have the latest equipment required for safe and effective surgery.
Undergoing plastic surgery is not an easy step to take. Leave aside the risks of surgery, you are going to have your appearance altered that will (in some cases) stay with you for years to come. That is why it's a good idea to get away from your daily routine and prying eyes, and get your appearance enhanced surgically with as much privacy as you want in Thailand.
As you would expect from an exceptional medical clinic in Thailand, KTOP Clinic is also located near the best accommodation facilities, such as the Marriott Sukhumvit Park, the Oak Wood Residence, and the Salil Hotel. This only adds to the convenience of getting plastic surgery in this country.
If you want to learn more about the clinic or particular cosmetic surgery options, you should schedule an online consultation immediately. You will find the clinic staff and your surgeon to be thoroughly cordial, and they will answer any queries that you may have regarding the procedure. Without a doubt, KTOP Clinic is prime example of the numerous world-class clinics in Thailand.