Planning a trip to Bali and tempted to take advantage of the island's affordable Botox? Then why explore the possibility further by checking out one of our quality-checked clinics? This will allow you to save money on the treatment and return home looking years younger.
With Medical Departures, you can survey our Botox before and after photos in Bali, compare prices, read real patient reviews and get a free quote. Plus, with our stringent quality checks in place, you can be sure that you're only seeing verified clinics.
Discover Indonesia's Tropical Island
From honeymooners to solo backpackers and families, Bali is one of the most popular holiday destinations in Southeast Asia and the island welcomes millions every year . One of the biggest draws is the stunning natural scenery that has caused Bali to be known as the "Island of the Gods." Think sandy beaches, sweeping coastlines, and towering volcanoes - this is much more than your typical holiday island. Not only that, the island has an amazing culture, as well as restaurants, markets, shopping malls, and many nightlife options.
Make it Even Better By Getting Botox
There is even more reason to visit Bali than just that well-earned holiday. The island also boasts a well-developed medical infrastructure with an array of cosmetic clinics and hospitals. With growing awareness of Bali's affordable and varied medical services, more and more travelers are receiving different treatments, such as Botox, during their stay in Bali.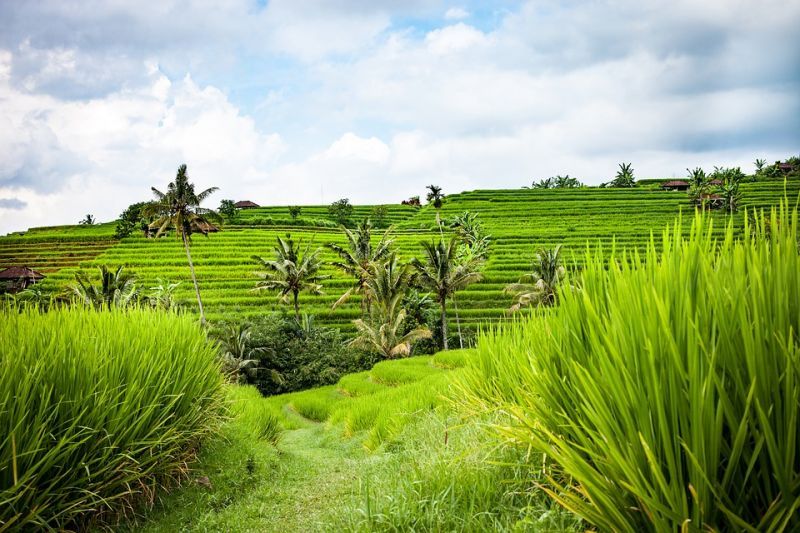 Top locations to get Botox include the Rejuvie Aesthetic & Anti-Aging , the Bimc Hospital Nusa , and the Manika Aesthetic Clinic . These facilities are staffed by expert doctors and cosmetic professionals, allowing you to get the treatment in a modern and professional environment.
By looking at these clinics and hospitals pages on our website, you can read reviews from their previous patients, as well as look at Botox before and after photos. Bali's Botox experts have achieved some great results and the evidence online for all to see.
Pay Affordable Prices
Botox is very affordable in Bali, especially when compared to the high prices you're likely to pay at home. In Australia and New Zealand, one unit of Botox costs around $20AUD/$22NZD. On Bali, you will only have to pay around $10AUD/$11NZD, saving you around 50%. Don't forget, most areas require 10-20 units of Botox to experience an effect, so those savings quickly add up.
Our clinic's pages have a "request quote" button where you can get more accurate prices.
Look Years Younger
Botox is a highly effective way to fight the aging process . It inhibits muscle movement, causing them to relax, which reduces wrinkles and prevents more from developing. It is also minimally invasive and generally only involves a few injections, which can be done in a few minutes. This has made it one of the most popular cosmetic treatments around the globe .
What's the Next Step?
We know you're going to have a great holiday in Bali - but just like upgrading your hotel or finding that perfect spot for sunset, you can make your trip even better with some age-defying Botox treatment. Get in touch with our Customer Care Center or book an appointment directly with us.
Sources:
Indonesia Aims to Attract 7 Million Tourists to Bali in 2018. The Jakarta Post. 20 September 2017.
https://www.thejakartapost.com/travel/2017/12/20/indonesia-aims-to-attract-7-million-tourists-to-bali-in-2018.html
Mayo Clinic https://www.mayoclinic.org
Botox: The Cosmetic Use of Botulinum Toxin. Healthline. https://www.healthline.com/health/botox