The Machita Clinic is conveniently located in the K Park Business Center in Chiang Mai, which places it in proximity to all major tourist attractions. As this Machita Clinic review will show, the clinic offers a wide array of cosmetic and beauty treatments, all of which aim to improve the patients' appearance, and thus their self-image.
The clinic runs under the supervision of a physician with excellent experience, both in Thailand and abroad as well. This gives patients that highest quality of treatment and patient care that they can expect. The atmosphere of this clinic is further augmented by a staff that is friendly and hospitable, while highly professional as well.
Chiang Mai doctors and the medical facilities here are of a top-quality, allowing international patients to get the aesthetic treatments they desire, at great prices – and still with money left over to enjoy a fantastic holiday in this beautiful part of the world.
Machita Clinic: Cosmetic Surgery at its Best
The clinic is frequented by medical tourists, especially Australia and New Zealand, who are seeking various cosmetic solutions at a lower price. Some are interested in getting a youthful appearance, while others want a contoured, toned body. Some want to change certain aspects of their appearance they feel uncomfortable with, i.e. purely for cosmetic reasons.
Whatever the need, the clinic fulfills it. All treatments at Machita are performed in line with international standards of safety and hygiene. Surgical procedures include surgical and non-surgical procedures, such as facelifts, nose job, dimple surgery, Botox, fillers and laser hair removal. You can also look at Machita Clinic before and after pictures to get an idea of the kind of results that are expected.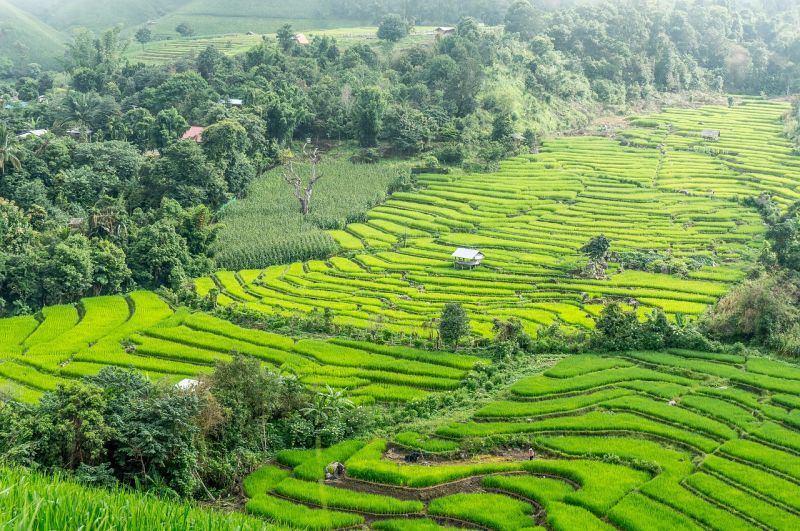 The clinic gives you a unique chance of combining your procedure with a vacation in Chiang Mai. Due to its location, medical tourists find it easy to access everything the city has to offer once their treatment is over, or before the treatment. There are fascinating historical sites nearby, but you can also find the best shopping centers, restaurants, and entertainment options.
The Doctors at Machita Clinic
First up, there's Dr. Kanokwan Jantra who received her Doctor of Medicine degree from the Chiang Mai University. She has also completed different cosmetic courses in 2007 and 2011. She has been an active professional in the field of cosmetic treatments for 12 years now, making her one of the most experienced doctors in Thailand.
Then there's Dr. Maliwan Boonma, who completed her study in medicine from the Khon Kaen University. In addition, she has completed specialization in obstetrics and gynecology from the Mahidol University. He is a member of the Royal Thai College of Obstetricians and Gynecologists.
Machita Clinic Price
The average price of a facelift is AUD $1498 and NZD $1607, compared to the at home prices in Australia of AUD $23904 and New Zealand of NZD $25645. Likewise, for double eyelids, you can pay AUD $936 and NZD $1004 at this clinic, but original prices for this treatment are as high as AUD $5500 and NZD $5962.
Now that you have read about Machita Clinic, feel free to schedule your appointment today or contact the clinic to learn more about what they can offer you.