Looking for the top dermal filler clinics in Bali? Medical Departures can help. Are you tired of wrinkles on your face making you look older than you should? Are you ready to have 20 years taken off your face? Then you should consider having dermal filler treatments.
Dermal fillers are where a natural soft tissue solution that is injected into a patient's face, which helps fill in wrinkles and provide a natural fuller looking, and younger appearance. However, dermal fillers are not, typically, a permanent solution to wrinkles because, in time, the soft tissue filler is absorbed into the skin, (although there are permanent fillers, which generally aren't as popular because they are irreversible). The cost of the dermal fillers is an extremely important consideration because paying too much for a treatment can make it not worth the money since eventually the treatment will fade.
Thus, getting dermal filler treatment at home can be cost prohibitive since it's not a permanent fix. For example, in the United States dermal filler treatments can cost more than $1,600 US Dollars in the United States, $2,078 AUS Dollars in Australia, and 1,367 Euros in Europe.
However, if you become a medical tourist, and you go to Bali, Indonesia for dermal filler treatments you can save more than 40% off the price at home. The low prices for cosmetic treatments make Bali a great place to get dermal fillers. Bali offers top quality-low prices, and exotic locale, which makes it one of the top medical tourist destinations in the world.
Take a look at these clinics in Bali offering dermal fillers:
1.
Rejuvie Aesthetic and Anti-Aging
Rejuvie Aesthetic and Anti-Aging has been offering non-invasive treatments and cosmetic procedures to medical tourists on Bali for the last 6 years. Moreover, Rejuvie Aesthetic and Anti-Aging offers very convenient hours by being open from 10AM to 6PM Monday through Friday, and 10AM to 5 PM on Saturday. These hours allow medical tourists enjoy a relaxing vacation on Bali, while receiving treatments when it fits their schedule. The Rejuvie Aesthetic and Anti-Aging offers dermal filler injection treatment for no more than 4,544,144 Indonesian Rupiah, which is only $340 US Dollars, $432 AUS Dollars, and 289 Euros.
2.
BIMC Hospital Nusa
BIMC Hospital Nusa is a specifically built facility for medical tourists. Moreover, it was the first Indonesian hospital to receive accreditation from the Australian Council on Healthcare Standards International. Furthermore, it has been providing cosmetic treatments and plastic surgery to medical tourists on Bali for the last 19 years, and has been in the custom built facility since 2007. At BIMC Hospital Nusa dermal filler injection treatments cost no more than 11,330,379 Indonesian Rupiah, which is $847 US Dollars, $1,078 AUS Dollars, and 720 Euros.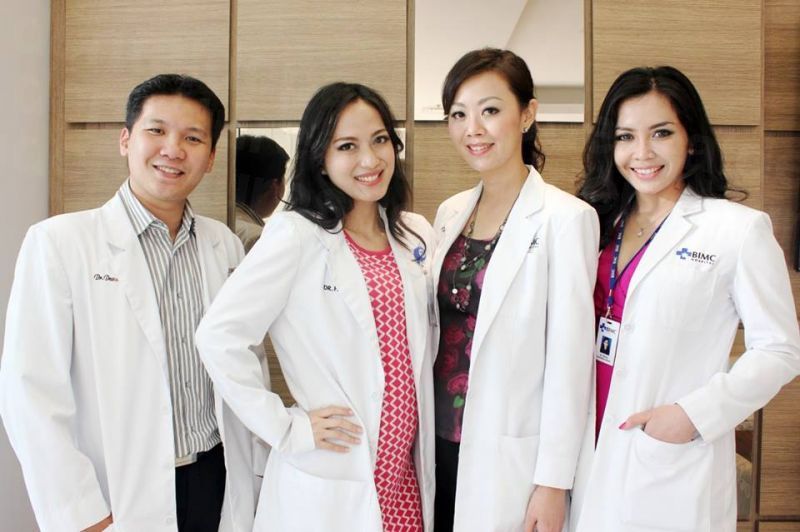 These two facilities are perfect places for medical tourists to go for their dermal fillers. Bali clinics offer an excellent trifecta of top quality, low prices, and an exotic location – a winning destination!