The growing trend of medical tourism has made breast reduction overseas a viable option for numerous people living in Australia and New Zealand. The procedure is safe, quick, and the recovery time is minimal as well. Bangkok has become a major destination for medical tourism, offering a combination of state-of-the-art facilities and qualified & experienced surgeons. Learning about the top 5 Bangkok breast reduction clinics will convince you of the level of quality on offer.
In fact, some of the facilities in Bangkok rival those in more developed countries in terms of their size, scale, and technologies. The biggest advantage you get is in terms of the difference in cost. Back home, you might have to spend over AUD $14,500 (NZD $15,650) on breast reduction. To help you make the right choice, here is an overview of the top 5 Bangkok breast reduction clinics:
1. Yanhee Hospital
Operating since 1984, Yanhee is one of the most respected and reputable medical facilities in Bangkok. They offer a wide range of cosmetic, health, and beauty treatments at prices that are significantly lower than in Australia and New Zealand. It's no wonder that Yanhee Hospital attracts a large number of medical tourists. You can undergo breast reduction at their first-rate facility, for just around AUD $4,733 (NZD $5,075).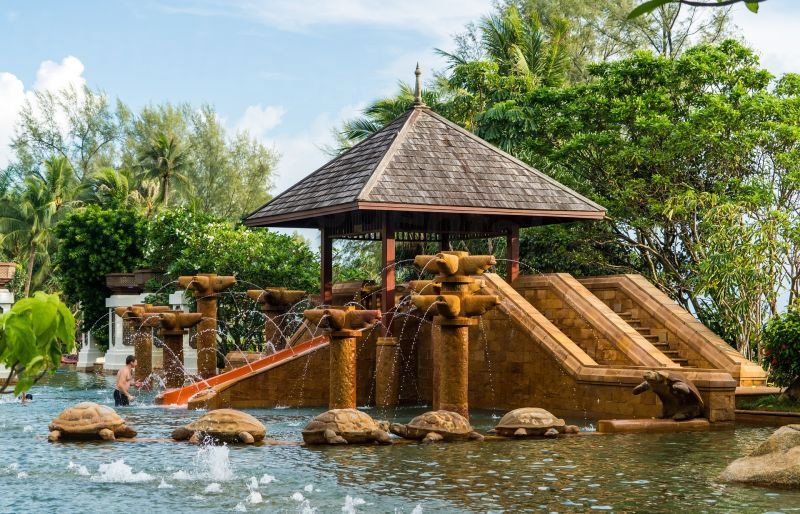 2. Samitivej Hospital
The price of the procedure at this facility is AUD $7,535 (NZD $8,072). The Samitivej Hospital has been operating for close to around four decades. They have a large team of caregivers, who are fluent in English, and are cooperative. They have a dedicated clinic for all the breasts-related procedures, including breast augmentation and lift. They will also give you advice on how to deal with your post-treatment breast size.
3. Nirunda Cellport Clinic
Established by internationally trained doctors a decade ago, this facility has maintained a strong focus on catering to overseas clients. All their facilities are designed to facilitate people travelling to Bangkok from different parts of the world for breast reduction. The price of the procedure here is low, at around AUD $5,000 (NZD $5,356). The Nirunda Cellport Clinic also offers a wide range of cosmetic and health treatments.
4. Kamol Hospital
This large facility is equipped to provide a number of cosmetic surgical procedures for the skin, hair, and breasts. The team is led by Dr. Kamol Pansritum, who is a renowned plastic surgeon. At the Kamol Hospital , prices for breast reduction surgery start from just over AUD $4,000 (NZD $4,285), making it one of the most affordable breast reduction clinics here.
5. Bangkok Hospital
This hospital is part of a group of hospitals spread across the country. The Bangkok Hospital meets international standards of care and treatment, providing breast reduction along with other treatments in a safe and comfortable environment. The price for breast reduction here is AUD $6,305 (NZD $6,754).
You will find cutting-edge medical expertise and technology being used to perform the procedures at these breast reduction clinics. If you wish to travel abroad for breast reduction, make sure you head to one of the top 5 Bangkok breast reduction clinics - now you know which ones they are.