The Lowdown On Seoul
This is South Koreas capital and biggest city. Around ten million people make it a bustling hive of activity, while skyscrapers dominate its skyline. Visitors are blown away, not just by its scale but also how modern the infrastructure is. This high-tech city makes an excellent location to get facelift surgery. Modern clinics and hospitals are staffed by expert surgeons.
Getting There
Flights from Australia and New Zealand to Seoul are generally around 10-15 hours. Depending on where you're departing from. Some airlines offer direct flights, including Korean Air. Make sure you compare different airlines to find the best-priced tickets and the most convenient flight times.
No visa is needed on arrival. New Zealand and Australian passport holders get 90 days visa-less entry, as do travelers from a range of other countries.
International Prestige
South Koreans are famous internationally for the quality of their plastic and cosmetic surgery. To find out more have a read of a facelift review. Seoul delivers excellent results to its patients, which is why many consider it to be the world's plastic surgery capital.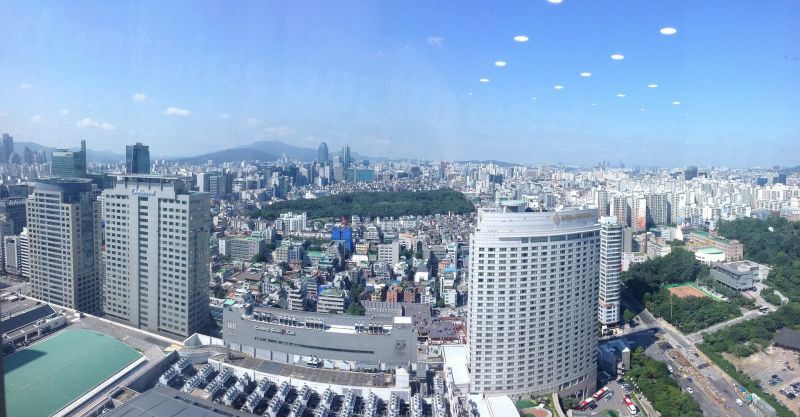 Top Clinics Designed To Accommodate Western Patients
Many of Seoul's clinics are fully set up to accommodate westerners. The medical teams speak English and are highly qualified. However, it can still be difficult to choose the best location for your surgery. That's why we recommend visiting one of our verified locations.
Grand Plastic Surgery is a modern hospital with 16 highly qualified doctors. They are members of top Korean medical associations as well as international associations, including those in Japan, Europe, and the US.
More varied options include Wannabe Plastic Surgery and Dr. Mi Plastic Surgery . We recommend visiting their pages to see detailed information, including surgeons training and experience, as well as patient before and after photos.
Competitive Prices
South Korean has an effective and streamlined private healthcare system. This means surgery prices are very affordable. In fact, you can save thousands when compared to prices in Australia, New Zealand, and a range of other countries. These savings can basically pay for your travel expenses, allow you to fully enjoy your time in South Korea, and leave you with heaps left over.
Check out the tables below to see approximate figures at Seoul's facelift clinics.
| | | | |
| --- | --- | --- | --- |
| | Price in Australia (AUD) | Price in South Korea (AUD) | Savings (AUD) |
| Facelift Surgery | $23,900 | $10,700 | $13,200 |
| | | | |
| --- | --- | --- | --- |
| | Price in New Zealand (NZD) | Price in South Korea (NZD) | Savings (NZD) |
| Facelift Surgery | $25,600 | $11,500 | $14,100 |
Conclusion
So why not pay a visit to the world's plastic surgery capital for your facelift procedure. Seoul won't let you down. You will be able to save thousands while getting some of the worlds best surgery. So keep doing your research to determine if this opportunity is right for you.