There are several reasons to visit Pattaya for cosmetic enhancement : the high, international-standard quality of work by highly trained surgeons and physicians, the incredibly low cost of work in Pattaya compared to the West, and of course Pattaya itself. The city is worth visiting on its own; when you use our services, you can book quality cosmetic work and take a vacation at the same time!
Available Treatments:
When you visit Pattaya, you have multiple options to enhance your appearance without surgery. The following treatments are available at our partner clinics, at hugely discounted prices:
Dermal Filler

Thermage (Face Lifing)

Ulthera (Face Lifting)

Botox

Fractional CO2 Laser Treatment

Radio Frequency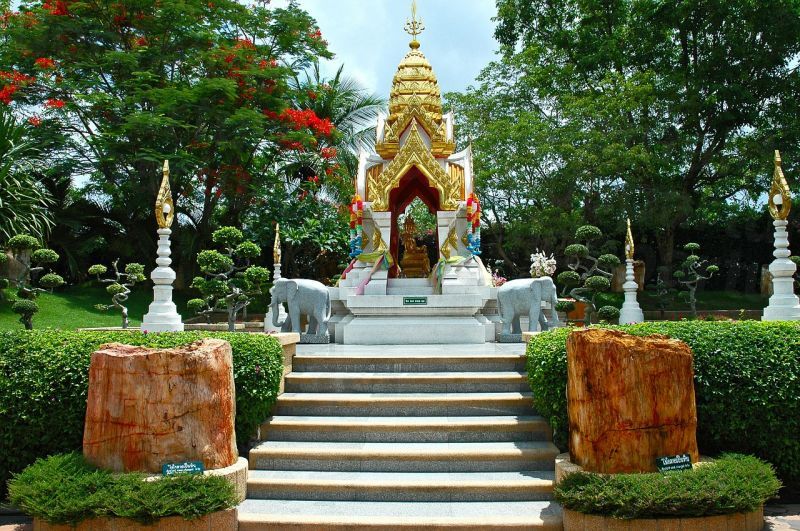 HIFU (High Intensity Focussed Ultrasound)

Mesotherapy

Nd YAG Laser

Q-Switch Ruby Laser
Each of these procedures is performed by experienced, dedicated professionals at our partner clinics.
Cost of Anti-Aging Treatment (Pattaya vs. the West):
Anti-aging treatments are very affordable in Pattaya. For example:
Botox Per Unit Cost (Pattaya Clinics vs. Western Average)
| | | |
| --- | --- | --- |
| Western Average | Thai Average | Savings Percentage |
| $15 USD ($19.56 AUD, $21.42 NZD, $19.22 CAD, €12.67 EUR, £11.15 GBP) | $12.50 USD ($16.30 AUD, $17.84 NZD, $16.01 CAD, €10.56 EUR, £9.29 GBP) | 17% |
Our Partner Clinics:
Apex Profound Beauty Clinic - Pattaya Branch is one sister branch of the well-respected Apex Profound Beauty Clinic franchise. Dr. Nantapat Supapannachart founded the clinic in 1991, with a specific focus on Western clientele. She is a member of the Ohio Medical Association, American Board of Laser Surgery, the American Academy of Dermatology and the International Cosmetic Laser Surgery, and International Society of Dermatology.
The clinic has a perfect 5-star rating from previous Medical Departures clients.
Nicha Clinic is a world-class facility directed by Dr Natnicha Loichuen, a member of the American Board of Aesthetic Medicine and the American Board of Nutrition. Nicha Clinic receives consistently positive feedback from our clients.
Rajdhevee Clinic (Pattaya) is another sister branch of a larger network of expert cosmetic clinics. The Rajdhevee Clinic was founded 30 years ago by Dr. Pichit Suwanprakorn, a veteran member of the American Board of Dermatology.
Out Medical Departures staff has carefully screened each of these clinics for quality of work, cleanliness, modernity of equipment and procedures, and appropriate licensing/accreditations. These Pattaya Clinics are the best of the best, and we're proud to recommend each of them to our clients.
We hope you've benefitted from this Anti-Aging Treatments Review (Pattaya Edition). For more information on each of these Pattaya non-surgical treatment providers, visit their clinic profiles linked above. You can use our resources to take virtual tours of the facilities, review backgrounds of doctors, read real-life reviews from Medical Departures clients, and more. Of course, you can also chat with our online staff for any more information or clarification. When you're ready, you can book your Pattaya surgical and non-surgical cosmetic treatments on our Medical Departures website also!