The main reason why overseas patients get a Bali face lift? Price! Compared to treatments back home, face lifts are available at around 70% - 80% cheaper in Bali, meaning that you can enjoy an exotic vacation on the "Island of the Gods" with the money that you've saved!
Introduction to Bali
Bali is an island province of Indonesia, located at the westernmost point of the Lesser Sunda Islands. This popular tourist destination possesses a rich cultural history that dates back as far as 2000BC, and is famed for its volcanic beaches, mountainous landscapes and coral reefs that house over 500 species of uniquely biodiverse marine life.
In recent years, medical tourism in Bali has seen an influx of overseas patients flocking to the island to avail themselves of the superior cosmetic treatments that are available here for a fraction of domestic prices. There are custom-built medical facilities here, designed specifically to cater for the needs of international clientele, with many possessing accreditations with worldwide professional bodies such as the International Organization for Standardization (ISO) and the Joint Commission International (JCI) .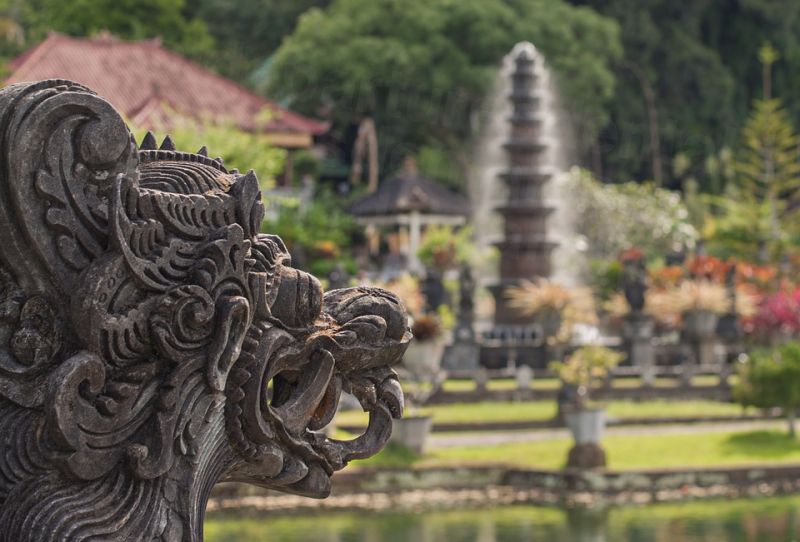 Where can I get a Facelift in Bali?
There are three main concerns for people considering undergoing treatment in Bali: price of face lift, bali doctors and safety issues. If you're looking for a low-price facelift, BIMC Hospital Nusa Dua is a good starting point.
The BIMC is a state-of-the-art, 4-storey, fully accredited and officially licensed hospital that is ideally located close to several 5-star hotels and luxury villas, as well as being within easy walking distance of local amenities that include the Bali Collection shopping & food esplanade.
The hospital boasts a team of medical professionals recruited from countries all over the globe, including Australia, New Zealand, Japan, Indonesia, the United States and Europe. The facility boasts the latest in ultra-modern equipment and medical technology, and patients can even relax in the on-site spa facilities before and after treatment.
How Much can I Save by Having a Face Lift in Bali?
Face lift procedures in Bali are around 75% - 80% cheaper than most western countries, meaning that you can save literally thousands on the cost of your treatment. The table below gives an indication as to how much you could potentially save:
| | | | |
| --- | --- | --- | --- |
| | Domestic Price | Cost in Bali | Saving |
| New Zealand (NZD $) | $28,000 | $5,550 | 80% |
| Australia (AUD $): | $26,000 | $5,130 | 80% |
| Great Britain (GBP £): | £14,400 | £2,950 | 79% |
| United States (US $): | $18,000 | $3,780 | 79% |
For even greater value for money, book your treatment through us and take advantage of our best price guarantee policy. This ensures that you will pay the lowest fee possible for your treatment. And, for extra peace of mind, we can put you in touch with a number of independent insurance providers who can offer you preferential rates on additional medical insurance before you travel.
To find out more about the medical facilities in Bali , facelift price or to book an appointment, contact our Customer Care Team today.