For good quality laser liposuction, Bali provides a low-cost alternative to paying the exorbitant fees being charged by domestic clinics. Whether you're visiting the island on vacation or conducting business, why not book in some laser liposuction whilst you're here and save yourself a small fortune?
Medical Tourism
The island has long been a mecca for holidaymakers but, in recent years, has established itself as a major destination for medical tourism. Bali has invested heavily in its medical infrastructure, attracting increasing numbers of overseas patients eager to take advantage of the superior treatments on offer here at a fraction of domestic prices.
Doctors and facilities in Bali are amongst the finest in the world. A lot of the clinics have affiliations with professional bodies such as the Joint Commission International (JCI) , and many of the surgeons have studied and trained abroad, gaining internationally-recognised qualifications from some of the world's top institutions.
BIMC Hospital
If you're wondering where you can get top quality laser liposuction, BIMC hospital are considered by many to be the premier medical facility in Bali, if not the whole of Indonesia. They first opened their doors to the public in 1998, in a small facility consisting of just 2 observation beds, 3 consultation rooms and 10 medical staff.
Under the careful guidance of their Chief Executive Officer, Dr. Donna P Moniaga, their success resulted in them relocating into a 4-storey, custom-built medical facility in Kuta by 2005, becoming an officially licensed and fully accredited hospital in the process.
In 2012, they opened a new hospital in Nusa Dua which offers a whole range of medical services, from dialysis treatments and dental care, to surgical and non-surgical cosmetic procedures and even spa facilities. These latest innovations gained BIMC Hospital Nusa Dua accreditation from the Australian Council on Healthcare Standards International (ACHSI) , making them the first hospital in Indonesia to achieve this accolade.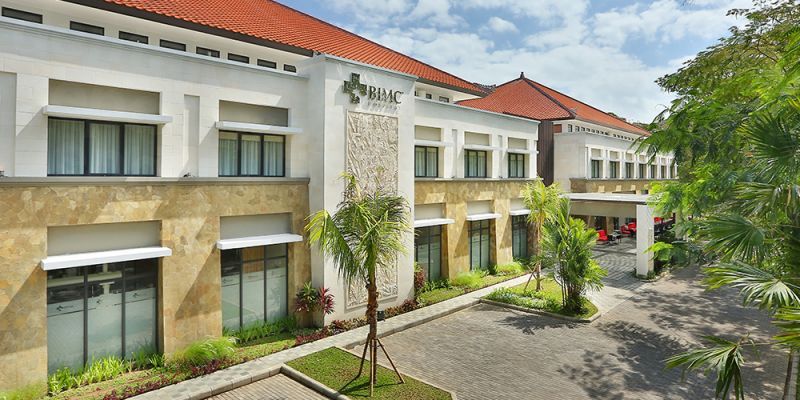 Medical Departures
Planning medical treatment abroad can seem like an overwhelming task. That's where Medical Departures can help. You can review laser liposuction in Bali on our website and access a comprehensive variety of useful information to help you plan your trip.
We have compiled a list of quality-checked clinics and surgeons in Bali that contains doctor profiles, site photographs, reviews from real patients, opening hours and more. Every entry in the listing has passed a range of background checks to verify the authenticity of medical qualifications and professional memberships, saving you invaluable research time.
If you book your treatment through us, you can take advantage of our exclusive best price guarantee , which ensures that you will pay the lowest price possible for your treatment. We also work in partnership with several leading insurance companies who can offer you preferential rates on medical insurance for that extra peace of mind.
If you have any question regarding laser liposuction, Bali doctors or the BIMC Hospital, get in touch with our Customer Care Team today who will be happy to assist you in any way they can.