Are you thinking about undergoing cosmetic surgery in Bali? Tummy tuck procedures are available for a fraction of the cost that you would pay for the same treatment back home. So why not enjoy an exotic holiday with the money that you save to help you recuperate after your surgery?
What are the Advantages of Travelling to Bali for my Surgery?
Aside from the massive savings that can be made, you can bypass lengthy domestic waiting lists and undergo treatment in a modern, state-of-the-art facility in the idyllic surroundings of a tropical island paradise!
In recent years, southeast Asia has experienced a boom in medical tourism. Bali , in particular, is becoming increasingly in demand with international patients looking to reduce their tummy tuck price. Bali offers several outstanding facilities for a tummy tuck, BIMC Hospital in Denpasar being particularly popular with overseas patients.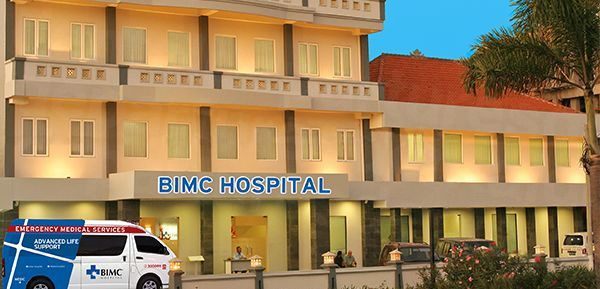 Who are BIMC?
The hospital was originally established back in 1998 in premises that consisted of just 2 observation beds and 3 consultation rooms. With just 10 medical staff, they soon developed a reputation for delivering outstanding quality services and, in 2005, relocated into a custom-built, four-storey, fully accredited and officially licensed hospital.
Under the astute guidance of Chief Executive Officer, Dr. Donna P Moniaga, their team of internationally-qualified doctors have been delivering world class cosmetic treatments to patients from all over the world for almost 20 years. Their reputation is such that they have become the preferred healthcare provider of the International Assistance Group (IAG) for the whole of Indonesia.
The hospital provides 24-hour medical care from its convenient location just minutes away from the Ngurah Rai International Airport. Ideally situated close a variety of the islands secluded beaches, the hospital is just a short walk away from many of Bali's luxury villas and 5-star hotels. Other resorts and attractions nearby include the Bali Collection shopping and food esplanade, the Bali Golf and Country Club and the Nusa Dua Convention Center.
What Does a Tummy Tuck Procedure Involve?
Whilst the BIMC can help save money on the cost of tummy tuck in Bali, you might want to know what the procedure entails before you commit to the treatment.
A tummy tuck, or abdominoplasty as it is sometimes called, involves making an incision along the pubic area to allow the underlying muscle to be pulled tight and stitched into place. The skin is then stretched back over the muscle and attached with sutures, with any excess skin being removed and discarded.
In some instances, a smaller incision may be made near the belly button to allow it to be relocated during the surgery. The whole process generally takes between 1 and 3 hours, but can take as long as 5 hours to complete.
What do I do Next?
For everything you'll ever need to know about tummy tucks in Bali, visit our website now for useful information about quality-checked hospitals and surgeons in Bali , including information such as price lists, opening times and site directions. There are exclusive deals on medical insurance , and we can even offer you the lowest price on your Bali tummy tuck thanks to our best price guarantee policy!