Dr. Daniel Camacho Melo is Arguably the Best Rhinoplasty Surgeon Tijuana Has
Rhinoplasty is one of the most sought-after cosmetic procedures in the US, but one that is quite expensive as well. In this situation, Tijuana comes as a great destination where Americans can save enormously on a nose job. But while most people will agree to a change of location for their surgery, they still need the assurance of a qualified and expert surgeon. If you are looking for a good rhinoplasty surgeon, Tijuana has you covered.
Dr. Daniel Camacho Melo Profile
Any discussion on excellent cosmetic surgeons in Mexico is incomplete without Dr. Daniel Melo. He is a board certified surgeon who has years of experience. In fact, he is working in the field of cosmetic and aesthetic surgery since 1999. He is associated with the Consejo Mexicano de Cirugia Plastic Estética y Reconstructiva and is an advocate of ongoing education.
He currently offers his services at the Cammel Plastic Surgery clinic in Tijuana, where he is the leading surgeon. This clinic has state-of-the-art technology and a highly qualified staff ensures your comfort and privacy. You can get a rhinoplasty at this clinic for $3500. Cammel Plastic Surgery Clinic is also located near top hotels like the Holiday Inn Tijuana Zona Rio and the Hyatt Place Tijuana.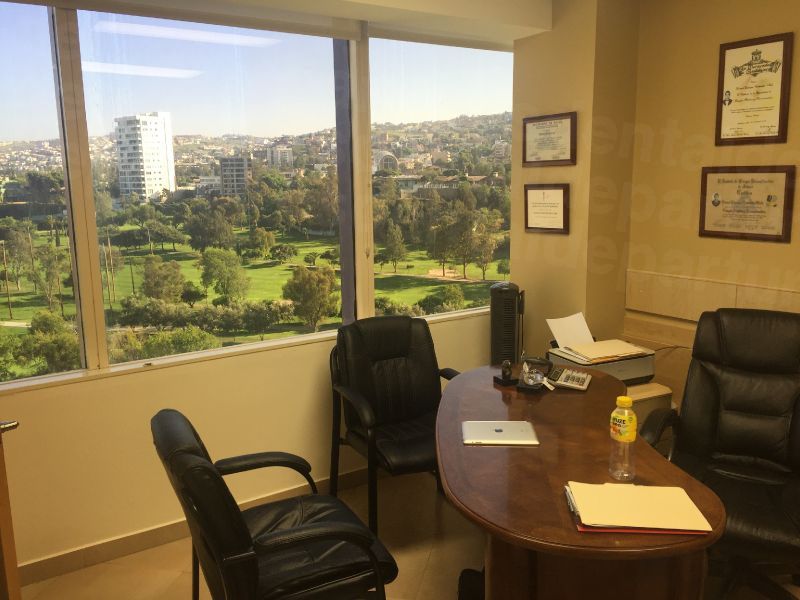 Getting a Rhinoplasty in Tijuana: Is it Worth It?
For those unaware of medical tourism, the idea of crossing the border for plastic surgery may seem a bit strange. However, millions of Americans come to Mexico every year for all kinds of medical cosmetic procedures, and Tijuana hosts a large percentage of this traffic. In fact, there is a dedicated fast lane on the highway between San Francisco and Tijuana for medical tourists that have appointments with registered doctors and surgeons in the city.
And while the procedure and risks associated with rhinoplasty are the same in Mexico as in the US, there are key differences that make Tijuana the ideal destination for those seeking a nose job.
The main factor is price. The average cost of rhinoplasty in the US is $8800, but you can get the same procedure in Tijuana for as low as $3100. At the upper end, some clinics even charge $7000. This gives you an average price of $5000, which is 43% lower than what you will pay back home for getting the nose you desire. So getting a rhinoplasty in Tijuana is definitely worth it! But that's not all.
Travelling to Mexico is also convenient. Among the top medical tourist destinations in the world, Tijuana is the closest in proximity to the US, and even Canada. And while waiting period for rhinoplasty is unusually high in the US and Canada, in Tijuana the waiting period is so short as to be negligible.
Most importantly, thanks to surgeons like Dr. Melo, a great rhinoplasty surgeon Tijuana has to offer, you can get the nose you always wanted! Book your rhinoplasty in Tijuana with Medical Departures, or speak to our Customer Care Team if you need more information.