If you want eyelid surgery, Indonesia may prove to be an attractive medical tourism destination. With high-quality medical facilities in popular holiday spots offering reasonably priced cosmetic surgeries, you get a great two-in-one deal.
How does eyelid surgery help?
Drooping and sagging skin under the eyes, wrinkles and folds on the upper eyelids as well as bags and dark circles all contribute to making you look older than your years. Eyelid surgery can:
Get rid of sagging skin and folds around the eyes.
Remove fatty deposits under your eyes.
Remove under eye bags.
Get rid of drooping lower lids by tightening the skin.
Remove wrinkles and crow's feet.
Check out our clinic listings to find eyelid surgery before and after pictures that will show you what a difference this surgery can make in your facial appearance. Your eyes will look more open and you will sport a younger look. We also have eyelid surgery reviews from former patients that will also help you make up your mind regarding this surgery.
Eyelid surgery in Indonesia can be performed as a standalone procedure or it can be combined with other surgeries like a facelift, browplasty and others, or even with rejuvenating and anti-aging cosmetic treatments like dermal fillers and Botox to make you look younger and get rid of your wrinkles.
What is the eyelid surgery price in Indonesia?
Eyelid surgery prices in Indonesia are much lower than in your country of residence. That is why it makes financial sense to travel for medical treatments that are not covered by insurance.
In western countries this surgery can cost you around AUD8,375 (NZD8,956, £5,068, €5,607, US$66,56, CAD8,371). In Indonesia it will cost an average of AUD1,100 (NZD1,176, £665, €736, US$874, CAD1,099) only. This means that you can enjoy a great holiday and get cosmetic work done without it being priced exorbitantly.
Where is a good location in Indonesia for eyelid surgery?
One of the top holiday-cum-medical tourism spots in Indonesia is undoubtedly Bali. A lush island with lots to see and do, a party destination, a beach spot and more, Bali is different things to different people. It has numerous high-quality cosmetic centers and hospitals with highly experienced plastic surgeons.
In beautiful Bali you can find Rejuvie Aesthetic & Anti-Aging in Denpasar. It is renowned for its minimally-invasive and non-invasive cosmetic treatments that do not require significant downtime and do not interfere with your holiday plans. It is staffed by highly trained and professional doctors who are well-versed in various cosmetic and dermatological treatments. It is a popular eyelid surgery clinic in Indonesia, though it performs all kinds of aesthetic treatments.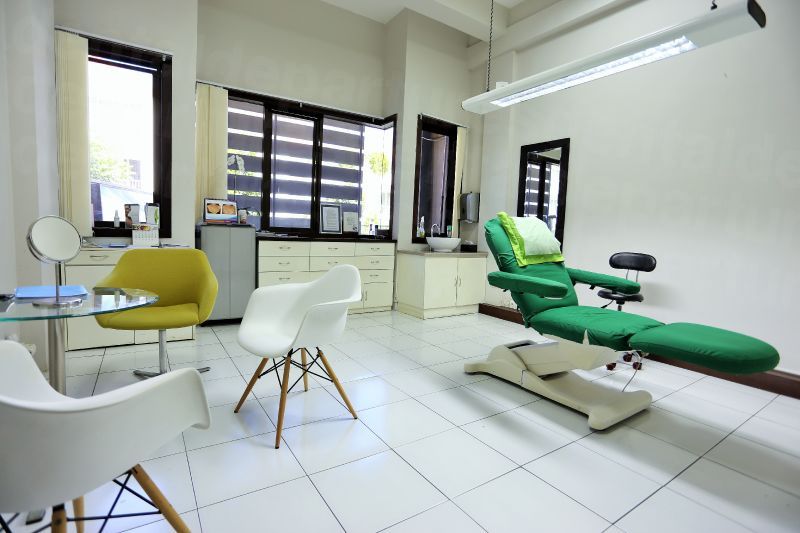 Rejuvie Aesthetic & Anti-Aging is an Medical Departures premium and Medical Departures verified clinic. It carries mostly four and five star reviews from actual patients that you can see on our site.
Book with Medical Departures for eyelid surgery in Indonesia for a safe experience and the best price guarantee.