Losing your hair can serve a serious knock to your confidence, particularly when all your friends still have heads full of healthy hair. Little can be said to console someone who is suffering from hair loss , except that a hair transplant can help replenish your scalp. The high cost of this treatment in the United States and Canada makes it unaffordable for many North Americans, but there is another option: in Mexico, hair transplant clinics offer high-quality treatment at a fraction of the price that American clinics charge.
The Cost of Hair Transplant Surgery Compared: Mexico vs the USA
Most people figure that having a hair transplant is bound to be cheaper in Mexico than the United States, but few actually know the real difference in price. To make it completely clear just how much money you could save by having a hair transplant in Mexico instead of the US, here is a comparison of the costs in each country:
At clinics in New York, Chicago, Los Angeles, and other American cities, the average price for hair transplant surgery comes to around $8,300. When you head south to Mexican cities like Tijuana, Cancun, and Mexico City, some clinics charge as little as $3,600 for a hair transplant. The highest price we found in Mexico is $5,600, with the average price settling in the middle at $4,600.
When you look at these numbers it is not hard to see that for affordable hair transplant clinics Mexico is a top choice . You are likely to cut the price of your hair transplant in half, and you could also enjoy a Mexican vacation at the same time you travel for treatment. The money you save on your hair transplant could easily cover the cost of your airfare and hotel room!
What Do You Really Know About Hair Transplants?
It is a good idea to find out everything you need to know about hair transplants before you book a consultation with a trained surgeon. That way you will have a good base of knowledge to draw from when discussing different aspects of the treatment. Instead of spending all your valuable time with a doctor covering the basics of hair transplant surgery, you can get explanations for the more complicated aspects of treatment that online resources may fail to cover in detail.
Having a good understanding of what to expect during hair transplant surgery will also prepare you for treatment, and help dispel any anxiety you might be feeling. The most advanced hair transplant method currently available is called Follicular Unit Extraction , or FUE for short. A special punch is used to extract single healthy hair follicles, and these are then implanted into an area of your scalp that is going bald.
Extracting individual hairs and then placing them back into your skin is time-consuming, and needs to be done very carefully by a highly-trained surgeon. The way hair transplants work means that how long treatment takes depends on how many hairs need to be moved. Your hair transplant surgeon will give you an estimate of how many hours or days it will take to achieve the results you want.
Picking a Hair Transplant Clinic in Mexico
Excellent hair transplant clinics can be found all over Mexico, so what is the best way to find the right clinic for you? First, read some of the Mexico hair transplant reviews published here at Medical Departures. These are invaluable for learning more about what American patients who have already had a hair transplant in Mexico thought of their treatment.
You can also use the star rating found on each clinic page as an indicator of how satisfied patients were with the quality of care and service they received. To get you started on your search for a low-cost Mexican hair transplant clinic, here are three top choices from across the country which all boast a five-star rating.
Tijuana - BajaHair Center
For patients living in San Diego or elsewhere in California, a convenient clinic to visit would be the BajaHair Center in Tijuana . This respected hair transplant facility is a Medical Departures Verified Clinic, which means it has passed our strict four-part review process. Leading the medical team here is Dr. Sara Lea Salas, a member of the International Society of Hair Restoration who speaks both English and Spanish. Remember to ask about a Fast Pass for the San Ysidro Medical Lane if you decide to drive to this clinic; it will shorten the time it takes for you to cross the US-Mexico border.
Cancun - Panama Plastic Surgery
Cancun is one of the most popular destinations for American tourists visiting Mexico, thanks to its white sand beaches and luxury seafront resorts to the south. It is also home to an excellent hair transplant clinic called Panama Plastic Surgery , located within the prestigious Hospital Amerimed. High standards of cleanliness and safety are upheld throughout the clinic, and it is also equipped with the latest hair transplant equipment and tools. Dr. Martha Patricia Panama is the head surgeon here, and she is a member of The American Society for Aesthetic Plastic Surgery.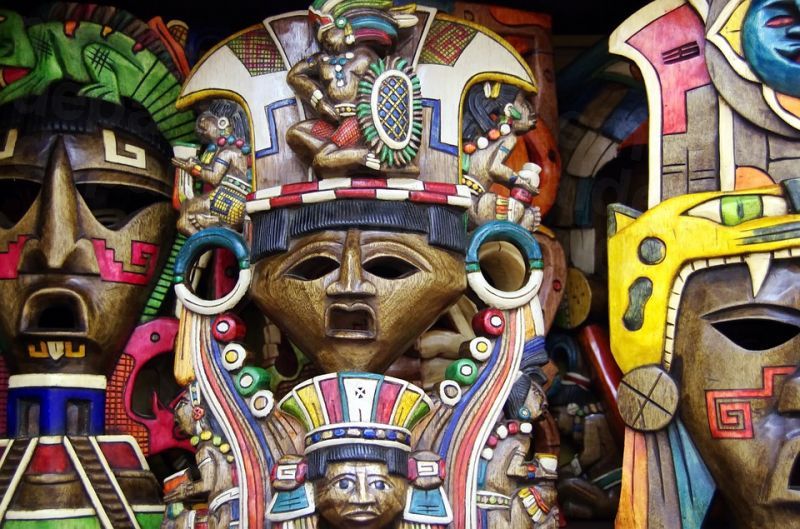 Mexico City - Kaloni Polanco
In the Mexican capital, you can find many great hair transplant clinics, but our top pick is the Polanco branch of Kaloni Hair Restoration . Specializing solely in hair transplantation, the Kaloni group operates clinics in Mexico City, Madrid, and Dallas among other cities. At Kaloni Polanco you will find the talented Dr. Jonathan Villanueva Fayad, a highly-trained hair transplant surgeon with over ten years of experience in capillary micrografting. Being bilingual means he can discuss everything about your treatment with you in English.
Arrange Your Hair Transplant Treatment Today at Medical Departures
Booking your hair transplant consultation at Kaloni, Panama Plastic Surgery, or BajaHair Center takes just a few minutes with Medical Departures. All you have to do is choose your clinic, pick a time and date that fits your schedule, and leave your name and contact details. You can expect a prompt reply after we receive your request to confirm that your appointment is booked.
If at any time between now and your appointment date you change your mind about having treatment, that is ok. Just get in touch with us and we can cancel your appointment without it costing you a cent, we only ask that you provide us with at least 24 hours notice. Changes to your appointment time and date can also be made for free up to one day before your scheduled visit.
When you book your hair transplant surgery with Medical Departures, you will also benefit from our Best Price Guarantee . Find the same treatment from the same clinic at a lower price anywhere else online, and we will match it. If you have any questions or would just like some more advice about having a hair transplant in Mexico, please call our Customer Care Team to get all the help you need.
Sources:
Schaefer, Anna. Why is My Hair Falling Out? Healthline. 6 August 2018. https://www.healthline.com/health/beauty-skin-care/why-is-my-hair-falling-out
The Resilience of the American Vacation in Mexico. Sarah Enelow-Snyder. Skift. 15 October 2018. https://skift.com/2018/10/15/the-resilience-of-the-american-vacation-in-mexico/
Davies, Daniel. Hair Transplants: Everything You Need to Know. Men's Health. 10 January 2019. https://www.menshealth.com/uk/style/grooming/a25734373/hair-transplants-complete-guide/
Smith, Michael W., MD. Hair Transplants: What to Expect. WebMD. 7 December 2017. https://www.webmd.com/skin-problems-and-treatments/hair-loss/men-hair-loss-17/hair-transplants
Rassman, William. Follicular Unit Extraction: Evolution of a Technology. Journal of Transplantation Technologies & Research. 21 March 2016. https://www.omicsonline.org/open-access/follicular-unit-extraction-evolution-of-a-technology-2161-0991-1000158.php?aid=73076