Thailand has been a destination of choice for many visitors over the years. From interesting temples to exciting and unique experiences like riding an elephant or visiting tiger sanctuaries, Thailand has it all. Pristine beaches complete the picture.
Facelift surgery is usually done with local or general anesthetics. The operation may take two to five hours. The procedure involves:
The surgeon making an incision in front of the ear, extending up into the hair or hairline as well as behind the ear into the hair-bearing scalp.

Afterwards, he lifts the skin off the deeper facial muscles and fat, gently pulls the skin in and removes the excess skin.

He will tighten the skin with incision. The incisions are may be closed through staples.

He will then remove any excess blood and fluids. Bandages are applied.
Most patients are naturally hesitant about undergoing any surgical procedure for fear of losing something along the way – and so some of us opt not to entertain the idea. However, there are also instances in life when we are faced with the inevitable. For example, all of us age and thus experience having wrinkled skin around our face. We become dissatisfied with the way we look. We want to recover our youthful appearance and so a facelift may be on the cards.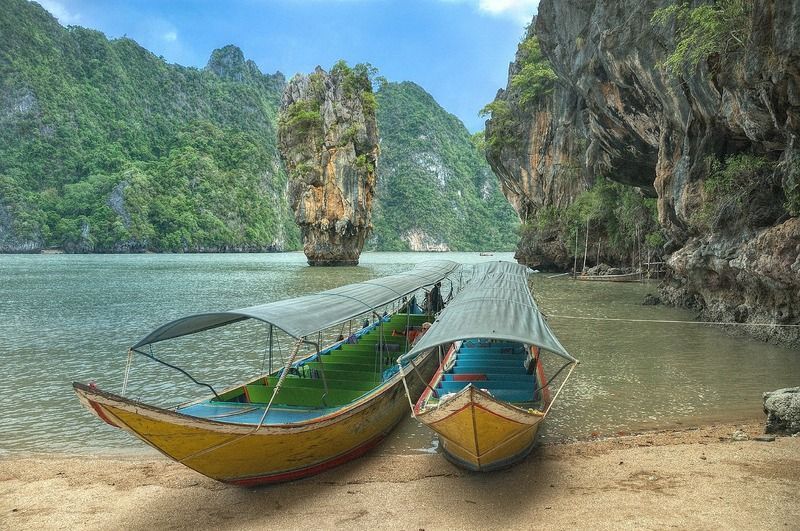 The real value of the surgery for patients may not depend entirely on its cost or the amount of money they can save, but on the way it is delivered. With Medical Departures patients are in safe hands as some of our recommended hospitals are offering cheap medical insurance and our unique No Worries warranty that is offered by some of the clinics. We will be glad assisting you in your endeavor and can even provide medical finance . Here are the two recommended and Medical Departures approved hospitals in Thailand:
Samitivej Hospital provides a wide-range of medical services to local and international clients. It boasts a reputation as a leading medical center in Southeast Asia. The team of specialists this hospital has is always on call around the clock to fit in with your needs.

Yanhee Hospital employs highly-skilled plastic surgeons. Their education and experience enables them to provide successful operations to thousands of patients. They treat their patients with the utmost care to make them feel comfortable and safe when they are preparing themselves for the procedure.
What is more interesting about these hospitals is that they are open to welcome patients who need medical attention 24/7. Meaning, they always seek to provide the best customer service for each patient, starting from consultation to operation.
So when we say "enjoy" the plastic surgery in Thailand it simply means, less worries and fears about the procedure and most importantly expect excellent results for your new fresh look.
Are you ready for that quality Thailand Facelift ? Book an appointment today and let us take care of the travel arrangements to make this a great experience. Enjoy a great recovery period in amazing Thailand!