Many medical facilities in the capital city of Denpasar offer low-cost injectable skin rejuvenation treatments, but these are not your only choices. The popular beach town of Kuta and the upmarket resort district of Nusa Dua are both home to excellent Botox clinics. This article will equip you with all the information you need to have affordable, effective, and safe botox injections in Bali .
What You Should Know Before Having Botox
Anyone unfamiliar with Botox should know that it is one of the safest types of anti-aging treatments currently available. The active ingredient in Botox is a poisonous substance called botulinum toxin ; however, the amount used in Botox injections is not harmful. To avoid any problems occurring during your Botox appointment make sure you only seek treatment from a trained and certified clinician.
How to Do Your Homework on Balinese Botox Clinics
Choosing a botox clinic in Bali is the first step to having those wrinkles and fine lines on your face reduced, so where do you start? Medical Departures is an excellent resource for checking out and shortlisting medical clinics on this Indonesian island. Each Balinese clinic page includes information about the doctors who work there, before and after photos of the treatment they have completed, and a price list of all the different medical procedures available at the clinic.
Make Sure You Read Verified Reviews Left by Botox Patients
Before you book an appointment at any clinic, read a handful of past patient reviews to get a feel of what other people thought of the treatment they received there. When the Botox reviews section is full of messages from satisfied patients you can rest assured that you will be in good hands when you visit. Reviews open a window onto the atmosphere of a clinic and the personality of the doctors, so they really are invaluable when it comes to making your final decision.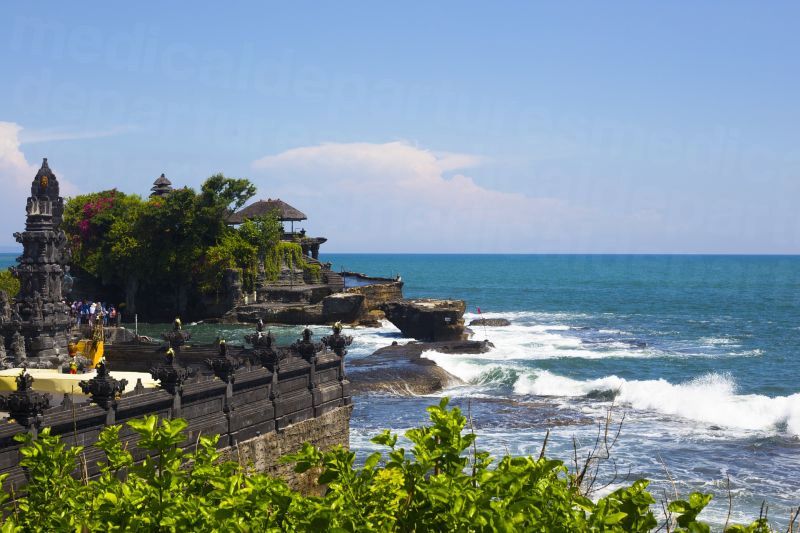 How Much Can You Expect to Save on Bali Botox?
Let's compare the Botox prices at a cosmetic clinic in Australia to what is charged at a clinic in Bali:
One unit of Botox costs an average of AUD$20 from an Australian clinician, whereas a unit of Botox administered by a Balinese clinician will cost you on average just under AUD$10. That translates to a hefty 50% discount, which can really add up when you have multiple treatments.
Affordable Botox at Rejuvie Aesthetic & Anti-Aging in Kuta
Rejuvie Aesthetic & Anti-Aging is a Global Patients' Choice Award winner , with more than 100 verified reviews and a solid 4.5-star patient satisfaction rating. This clinic specialises in non-surgical cosmetic treatments , particularly injectables, with its range of procedures including Botox, dermal fillers , and vitamin injections to name just a few. One unit of Botox is priced at just $AUD8, making it one of the least expensive Botox clinics in Bali.
Anti-Aging Injectables at the BIMC CosMedic Centre in Nusa Dua
Located within the highly-regarded BIMC Hospital, the BIMC CosMedic Centre offers a comprehensive range of cosmetic procedures , both surgical and non-invasive. So stringent are the health and safety protocols at this hospital that it received international accreditation from the Australian Council on Healthcare Standard (ACHS). Botox costs $AUD9 per unit here.
Whichever Bali Botox clinic you decide to visit, quickly and conveniently book a time for your treatment by using the Medical Departures online appointment scheduler. You can also have the Customer Care Team make all arrangements for you over the phone.
Sources:
Cronkleton, Emily & Wells, Diana. Is Botox Poisonous? Here's What You Need to Know. Healthline. 23 February 2018. https://www.healthline.com/health/botox-poison
Bray, Karina. Non-surgical cosmetic treatments. Choice. 20 July 2017. https://www.choice.com.au/health-and-body/beauty-and-personal-care/anti-ageing-treatments/articles/non-surgical-antiageing-treatments
Injectable Fillers Guide. American Board of Cosmetic Surgery. https://www.americanboardcosmeticsurgery.org/procedure-learning-center/non-surgical/injectable-fillers-guide/