Important note as of 27 October 2022:
At this time, Medical Departures is no longer facilitating medical bookings in Malaysia.
To find and schedule a free appointment with a board-registered surgeon elsewhere in Southeast Asia, please browse our network of trusted, verified providers in Thailand, Bali, South Korea and Singapore (or any of our selected destinations worldwide), where an array of excellent treatment options await.
The below destination guides include travel tips, price comparisons, before & after photos, reviews, and recommended clinics for plastic surgery, dermatology, hair transplantation, orthopedics, fertility and other anti-aging treatments:
Alternatively, check out these popular treatment guides, with Medical Departures' network of global clinics spanning dozens of top locations across the rest of Asia, as well as Europe and Central/South America:
We thank you for your continued support and wish you all the best in good health and safe travels.
For your reference:
[Malaysia Travel and Medical Destination Background]
Thanks to its incredibly rich biodiversity, Malaysia is categorised as one of 17 megadiverse countries in the world. The country is divided into two distinct parts, each separated by the South China Sea: East Malaysia (Malaysian Borneo) and Peninsular Malaysia. The latter has a mountainous terrain, dense jungles and white sandy coastlines, while Malaysian Borneo, which makes up more than 50% of the country, is home to remote jungle-living tribes in the far north and some of the most fascinating rainforests in the world.
Malaysia was part of the British Empire before gaining independence in 1957; as a result, diverse cultural influences are evident today, especially when it comes to local cuisine and architecture. While legal and government systems have retained some of their British influence, the state religion is Islam—although the constitution does provide protection for alternative religions.
There are also strong Indian and Chinese influences throughout the country—something reflected through the sumptuous (and often rather spicy) food!
Malaysia provides a whole range of different experiences to its visitors. From outdoor pursuits such as scuba diving, mountain climbs and jungle trekking, to more sedate activities like guided tours, zoo trips or a round of championship standard golf, Malaysia has something to offer almost every tourist.
While still considered a developing country, Malaysia is home to a number of major 21st-century cities, particularly the capital of Kuala Lumpur. These boast modern healthcare facilities staffed by internationally trained surgeons, just as long as you know where to look. Best of all, you can expect first-class results for a fraction of the prices back home when booking at one of our trusted partner clinics or hospitals.
Where Is Malaysia?
Malaysia is located in the heart of Southeast Asia, sharing maritime borders with Thailand, the Philippines, Brunei, Vietnam, Indonesia and Singapore, and also a land border with the southern tip of Thailand.
Why Choose Malaysia for Plastic Surgery?
Low Cost:
Many procedures charge around 70% less than the price of the same treatment in your home country. For certain medical tourists, the cost alone makes undergoing surgery affordable and is a primary factor when choosing to travel abroad for their operation.
Medical Facilities:
The growth of medical tourism in the country spiralled in the late nineties after the government investigated alternative industries to boost Malaysia's flagging economy following the Asian Financial Crisis. The Ministry of Health formed The National Committee for the Promotion of Medical and Health Tourism (NCPMHT) to work alongside private hospitals to promote medical tourism.
The NCPMHT was replaced by the Malaysia Healthcare Travel Council (MHTC) in 2009 and, along with the investment tax allowance introduced by the government, many private healthcare facilities are now members of internationally recognised certification and accreditation organizations such as the Malaysian Society for Quality in Healthcare and the Joint Commission International.
Doctor Training and Qualifications:
With competition to attract medical tourists becoming increasingly fierce, more and more hospitals are adapting their services to accommodate the needs of foreign patients. Many doctors have trained abroad and speak English fluently. The facilities and surgeons we work with provide the same quality of care and treatment as your doctors back home; in fact, many of our clients remark on how standards here actually exceed what they're used to at home— you can see for yourself by reading the independently verified reviews published on each clinic page.
Tourist Locations and Pre and Post-op Recovery
Malaysia has long been a popular holiday destination for people seeking an exotic vacation in a unique and culturally diverse setting. With activities ranging from trekking and climbing expeditions to guided tours of historical sites, there is much to see and do.
However, it is worth noting that if you are traveling to Malaysia for medical treatment, it's usually advisable—and sometimes necessary—to conduct your more strenuous holiday activities before you undergo your surgery. Use your post-op time for relaxing on the beach, by your hotel's pool or take refuge from the heat in a luxury shopping mall.
Obviously, the things you can and cannot do following your treatment will depend on the nature of the procedure. We always advise consulting with your chosen surgeon or clinic before making plans.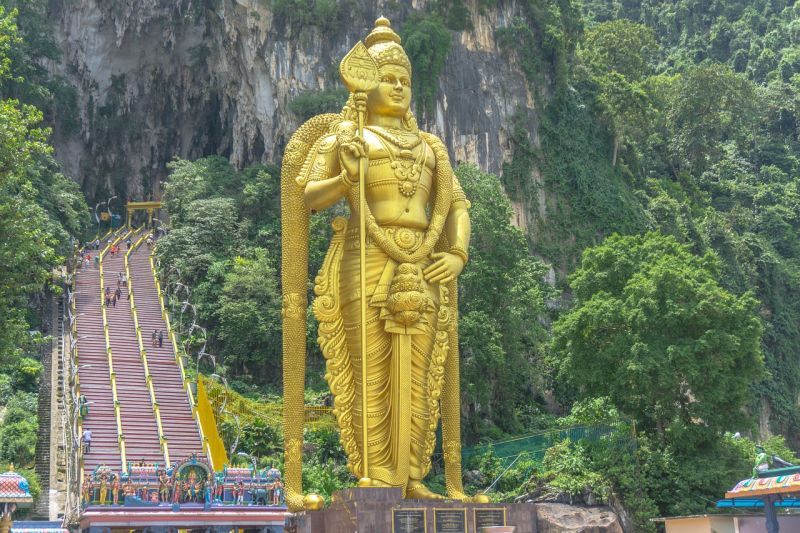 Where to Stay in Malaysia?
Malaysia offers a wide variety of lodging options to suit all budgets. Most Malaysian cities, especially those known as tourist destinations, offer youth hostels and budget hotels with beds available from as little as AUD $10 per night.
For more luxury, three and four-star hotels are readily available and are generally reliable, with prices starting from around AUD $35 per night. If you are looking to stay in one of the larger cities, such as Kuala Lumpur and Johor Bahru, you will find a good selection of resorts, serviced apartments, and five-star hotels from under AUD $300 per night.
Most of our partner clinics and hospitals are located in the above-mentioned cities (KL and Johor Bahru). If you're thinking of exploring the country further, other recommended destinations to check out include Melaka, Penang, Langkawi and Redang islands and the Cameron Highlands.
Is Malaysia Safe?
Travelling in Malaysia is predominantly safe, although you should exercise the same precautions you would when visiting any other unfamiliar place. Be discreet and avoid displaying any valuables whilst out in public, and be vigilant and aware of your surroundings.
The Australian Government Department of Foreign Affairs and Trade has stated that visitors to Malaysia should employ normal security precautions. The most common issues to be aware of are bag-snatching and pickpocketing. Do avoid the coastal region of eastern Sabah as isolated kidnappings have been reported in this seldom-visited part of the country.
To minimise the impact of any incidents, protect yourself before you leave by taking out comprehensive medical and travel insurance.
How Can I Be Sure the Quality of Care Is the Same as Back Home?
With the international training that many doctors in Malaysia have received and the investment made by private clinics in the latest innovations in technology, the treatment and care available is every bit as good as you would expect back home.
Medical Departures implements stringent measures to ensure that all of the doctors and facilities featured in our listings meet the highest standards regarding equipment, safety and hygiene. Background checks are made to verify the validity of qualifications, professional associations and previous experience. We also carry out site visits and post patient feedback and photographs on our website; this wealth of reliable information allows you to make the right choice for your treatment.
What Happens if Something Goes Wrong? Do Plastic Surgeons in Malaysia Have Warranties or Guarantees?
At Medical Departures, we understand that any treatment you choose will always carry some element of risk. We strive to minimise the possibility of errors by insisting that our doctors and facilities are not only quality-checked, but also that they possess the necessary guarantees and warranties.
This is a precautionary measure; the vast majority of treatments are carried out without complications. However, in the unlikely occurrence of problems arising, you have the extra assurance of knowing that we will be there to provide the solutions for you. We can even arrange extra medical insurance through a number of independent providers to provide you additional peace of mind.
Do Plastic Surgeons in Malaysia Speak English?
While the national language is officially Malay, English is spoken by plenty of locals due to the country formerly being part of the British Empire. Additionally, English Language is a compulsory subject for all school children and is widely spoken in most establishments of further education.
The language barrier is generally not a problem as most workers in professional or service industries are fluent in English. This is especially true within the medical profession due to the international training undertaken by many Malaysian doctors.
What Payment Methods Are Accepted in Malaysia?
Almost all facilities are able to process credit and debit card payments, but you may find that transactions are subject to a 3-4% handling fee. Traveller's cheques are accepted and there are ATM machines available for cash withdrawals, although you should check with your bank beforehand to find out what fees may be incurred.
The official currency is the Malaysian Ringgit. It is recommended that you don't exchange currency in your home country as you will find an abundance of FOREX booths in Malaysia to change your currency into Ringgits, and you will not need to present any ID for the transaction to take place. These booths generally offer a better exchange rate than your home country, and there are usually no fees or charges involved. One tip, however, is to try to ensure that your banknotes are in good condition as some booths may refuse damaged notes.
You can stay up-to-date with the latest Ringgit exchange rates here.
When Is the Best Time to Visit a Plastic Surgeon in Malaysia?
For many, the timing of their trip to Malaysia is dictated by the weather. The east coast is subject to intermittent monsoons from October to February, with torrential rain sometimes leading to localized flooding. The southwest monsoons are milder and affect the west coast between April and October. If you are staying in Kuala Lumpur, you may be affected by both monsoon seasons, although the rainstorms are much briefer in the city.
Due to Malaysia's close proximity to the equator, temperatures are consistently high all year round although they can vary depending on where you are:
During the day, the temperature will generally reach about 32°C/89.6 ºF

In highland destinations, temperatures may be a more manageable 25°C/77 ºF

At night, you can expect temperatures of around 26°C/78.8 ºF and 23°C/73.4 ºF during the monsoon season

On higher ground, you might experience temperatures as cool as 17°C/62.6 ºF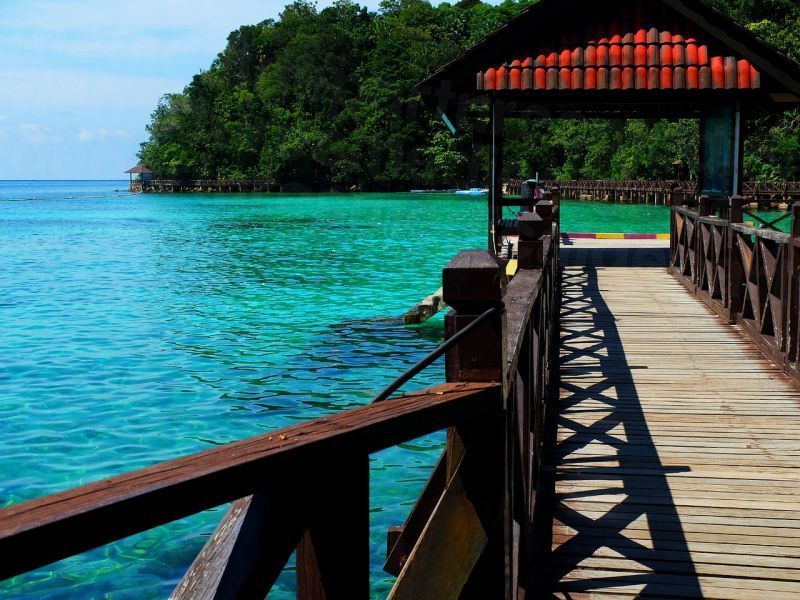 Is Malaysia Wheelchair Accessible?
With regard to access to public transport and recreational facilities, parliament passed the Persons with Disabilities Act (PWDA) in 2008 which initiated a series of improvements. Amendments to building by-laws were also implemented, meaning that it is now compulsory for all buildings to provide disabled access and facilities.
The same cannot be said for the roads, however. Navigation can be tedious as cracks in the sidewalks, potholes and drain covers are common hazards for those using wheelchairs. While some buses are wheelchair accessible, most are not and access to bus and train stations can also be a hindrance.
Probably the easiest way for disabled travellers to navigate Malaysia is by taxi, although do be beware of drivers that may charge extra for providing assistance to wheelchair users or transporting the wheelchair.
What Is the Downside? What Should I Know About Visiting Malaysia?
Scratch and Win Scams are rife in Malaysia, so beware if you are told that you have won a prize but are asked for an advance payment in order to make your claim. You should also be wary of making card payments in smaller establishments. To avoid fraud, stick to using your card in reputable establishments only.
You should also be aware that if you commit certain illegal offences in Malaysia, you could be subject to more harsh punishments than back home (such as a caning or prison sentence).
It is also worth noting Malaysia's very strict anti-narcotic laws. Keep any medication that you have in its original packaging and carry a verification note from your doctor to explain that you are on prescription medication.
What Else is There in Malaysia?
Malaysia provides the intrepid tourist with a plethora of tour and expedition opportunities. The country has a fascinating history, with a number of historic UNESCO World Heritage Sites to explore. Treks are available in the tropical jungle heat, or mountain climbs and walks to explore in the cooler climate of Mount Kinabalu or West Malaysia. For the less adventurous, local tours can keep you closer to the comfort of your hotel, while families can enjoy waterparks, mini-safaris, VR gaming and indoor play areas (many of which are found in large shopping malls).
For outdoor pursuits, take note of the scuba diving season, which runs from April to September; Sipadan is one of the most famous diving resorts in the world, and whitewater rafting can be enjoyed throughout Malaysia in some of their many national parks. Golf fanatics can also find spectacular opportunities at world-famous courses such as the Mines Resort and Golf Club and the Kuala Lumpur Golf & Country Club.
Traveling to Malaysia
Malaysia is now served by several international airports, although most medium and long-haul flights arrive at Kuala Lumpur International Airport (KLIA). There is a second airport twenty kilometers away, the Kuala Lumpur International Airport 2 (KLIA@2). This airport is generally only used by domestic budget airlines and a road transfer to the main terminal will be required.
Some flights from neighbouring countries also arrive at Penang, Melaka, Kuching and Kota.
Once in the country, budget carrier AirAsia offers a good range of flights to local airports. There are also comprehensive bus and train networks to help you navigate your way around, and there are plenty of taxis available. Check to see that your taxi is licensed and that your driver uses the meter.
Tourist Visas
If you are a national of Australia, New Zealand, the United States, Canada or the UK, you are entitled to stay in Malaysia without a visa for a maximum of 90 days.
Stay abreast of the latest visa information in Malaysia here.
Distances and Flying times From Major Cities
Sydney, 4090, 8.25 hours

Auckland, 5425, 11 hours

London, 6590, 13.75 hours

Los Angeles, 8800 miles, 17.5 hours

New York, 9433 miles, 20 hours

Montreal, 9100, 28.75 hours

Sources:
Bedford, Sam. 11 Ways Great Britain Influenced Malaysian Culture. The Culture Trip. 22 February 2018. https://theculturetrip.com/asia/malaysia/articles/11-ways-great-britain-influenced-malaysian-culture/
Malaysian Society for Quality in Healthcare. Website accessed: 21 November 2020. https://www.msqh.com.my/home/index.php
Top 10 Things to Do in Malaysia. Hotels.com. Website accessed: 6 January 2020. http://www.visit-malaysia.com/top10-attractions.htm
Ringgit Foreign Exchange Rates. Central Bank of Malaysia. Website accessed: 6 January 2020. http://www.bnm.gov.my/?tpl=exchangerates
Ultimate Guide to Diving Sipadan, Borneo Malaysia. Stingy Nomads. 11 February 2019. https://stingynomads.com/dive-sipadan-budget-guide/
World Heritage List. UNESCO. Website accessed: 6 January 2020. http://whc.unesco.org/en/list
Our Airports. Malaysia Airports. Website accessed: 6 January 2020. https://www.malaysiaairports.com.my/about-us/corporate-profile/our-airports
Immigration Department of Malaysia. Website accessed: 6 January 2020. https://www.imi.gov.my/index.php/en/
Rodgers, Greg. Malaysia's Top 10 Destinations. Trip Savvy. 29 May 2019. https://www.tripsavvy.com/top-destinations-in-malaysia-1458504