Last fact-checked: 15 November 2020
This Medical Departures guide gives you everything you need to know about undertaking plastic surgery in Seoul.
Read on to discover verified clinics and hospitals in the South Korean capital offering both invasive and non-invasive cosmetic procedures, as well as prices and advice for when you are there.
Seoul: A Brief Overview
Seoul, the capital of South Korea, is an exciting city that presents a fascinating mix of an ultra-modern lifestyle and traditional Korean culture. Visitors can lose themselves in the ancient surroundings of temples, palaces and historical sites of long-gone eras, or enjoy the more contemporary delights of the many amusement parks, science centres and aquariums, or upscale districts like Gangnam.
Although there are considerable Chinese and Japanese influences, Seoul has maintained many of its ancient customs and traditions, remaining true to itself. For anybody visiting Seoul for the first time, it will be glaringly apparent that the city is steeped in culture and history, despite the gleaming skyscrapers and neon signs that one might first notice.
Although the most densely populated city on the planet, Seoul doesn't feel as overcrowded as other megacities, like Tokyo or New York; instead, its diverse neighbourhoods radiate a more intimate atmosphere where you will always discover something to do or somewhere to explore—making the city an ideal destination to visit for cosmetic surgery.
Where Is Seoul?
Seoul is the capital city of South Korea, which is located in the southern part of the Korean Peninsula in East Asia. It is the largest metropolis in the country and the sixteenth largest city in the world. It is situated on the banks of the Han River.
Why Choose Seoul for Plastic Surgery?
Low Cost:
Many prospective patients feel unable to undertake the plastic surgery procedures of their dreams as the cost of the treatment can be quite prohibitive. By choosing to undergo surgery in Seoul, however, it is possible to save between 60% to 80% compared to prices in countries like the US, Australia, New Zealand and the UK.
High-Quality Medical Facilities:
The medical facilities in Seoul are second to none with the South Korean government having invested huge sums of money over the past few decades to ensure that their clinics and hospitals are of the very highest standard. You can rest assured that you will receive first-class treatment delivered within the comfort of modern, high-tech surroundings.
The city is also home to a number of JCI-accredited hospitals.
Doctor Training and Qualifications:
You can have the confidence that your treatment will be every bit as good, if not better, than you would expect to receive back home. Doctors are well-trained and must adhere to a strict training programme that involves attending conferences, lectures and workshops on an annual basis to ensure that the very latest medical advances are utilised.
In fact, many patients from other Asian countries, such as Japan, China and Thailand, fly to Seoul specifically to see a world-renowned cosmetic surgeon, rather than save money.
It's a Great Tourist Destination for Your Recovery:
Seoul boasts an eclectic mix of both ultra-modern, high-rise city architecture, and traditional Buddhist palaces, temples and local markets. From the contemporary Dongdaemun Design Plaza to the more traditional Gyeongbokgung Palace or Jogyesa Temple (the home of the ancient locust and pine trees), everyone can find their ideal surroundings in which to recuperate after undergoing their surgery.
If time is on your side, you will discover a range of day-trip opportunities if you want to get out of the city for a while, including ancient fortresses, traditional folk villages and even beaches and islands.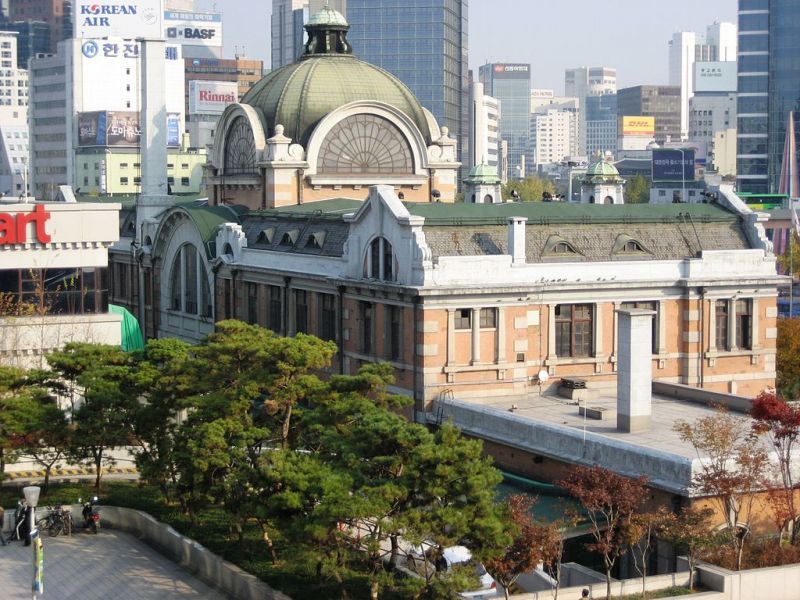 (Image by: Kanchi1979)
What Procedures Are Available in Seoul? How Much Can I Save?
South Korea has the highest rate of cosmetic surgery per capita in the world, and so it comes as no surprise that almost every type of surgery is available here.
Some of the most common procedures here include double eyelid surgery, breast augmentation (implants), nose jobs (rhinoplasty), liposuction, chin augmentation, butt implants, arm lifts, facelifts and other non-invasive treatments, like dermal fillers.
In general, patients coming from Western countries can expect to save at least 50% in Seoul. Check out some of the latest prices at these clinics below:
Where to Stay in Seoul
Seoul offers a whole spectrum of accommodation possibilities, depending upon your individual budget and preferences. From the traditional backpacking districts of Jongo and Hongdae to the inner-city comforts of Seoul's top-end hotel resorts, such as the Grand Hyatt Seoul or the Imperial Palace Hotel, there is something to suit every pocket and lifestyle.
Motels and homestay services are also a viable option, with many establishments offering a good quality alternative to booking in with one of the larger hotel chains. Since the World Cup in 2002, many families have opened up their homes to foreign visitors and can offer a friendly, family-oriented experience that includes an evening meal or breakfast as part of your stay.
Learn more about the districts and neighbourhoods of Seoul here.
Is Seoul Safe?
Seoul's crime rate is very low, even for a major city. And from an international standpoint, there is also a low threat of terrorism. Of the thousands of people that visit Seoul each year, the vast majority enjoy stays that pass by without any negative experiences.
You are under no more threat of becoming a major victim of crime in Seoul as you would be in any major city back home. By taking the same precautions as you would in any strange town or city back home, your stay in Seoul should be equally as safe and uneventful as any domestic vacation.
How Can I Be Sure of the Quality of Care?
The growth of Seoul's medical tourism industry over the past two or three decades can be attributed to the country's investment in developing modern, 21st-century facilities combined with internationally-trained staff able to deliver the most cutting-edge treatments available anywhere on the planet. Many hospitals now have English-speaking personnel manning international patient departments that cater to the growing medical tourism industry.
To ensure the growth of medical tourism in South Korea, it is a stipulation of the Korean Medical Association (KMA) that every doctor registered with them must complete a minimum of 12 training credits every year to ensure that all of their operatives are aware, and adhering to, the latest global developments and procedures. The KMA also insists that all of their members have international accreditations before they can be employed at any of their medical facilities.
Seoul is at the forefront of this movement and, at Medical Departures, we have scores of quality-checked clinics listed on our site that can offer you the very best plastic surgery treatments available. We have carried out background checks to ensure that all qualifications, experience and professional memberships are legitimate. All of this information is available for free on our site, along with details of site visits that we have carried out and testimonies from existing patients.
Do Plastic Surgeons in Seoul Speak English?
Yes. It is a standard requirement for Korean children to study English lessons as part of their educational curriculum. Therefore, almost all employees within the sphere of customer service are able to speak some English.
This is especially true within the medical profession, as medical tourism is a major contributor to the South Korean economy. The government has made massive investments to ensure that foreign patients will feel comfortable and confident when coming to South Korea for their medical treatment, so there are no communication issues at all when it comes to dealing with your chosen surgeon in Seoul.
What Payment Methods Are Accepted in Seoul?
The main currency in Seoul is the won. When paying for services, cash is obviously the most widely accepted method of payment, although credit and debit cards are generally accepted everywhere, with the exception of some smaller eating establishments or budget motels that may not be able to facilitate Visa or Mastercard.
When it comes to withdrawing cash, ensure that you use a foreign bank ATM (eg. Citibank), as many local machines will not accept foreign cash cards. There are global ATMs available, and if the cash machine you try to use has a "Foreign Cards" button, then making a withdrawal should not be a problem.
When Is the Best Time to Visit a Plastic Surgeon in Seoul?
You can book your surgical treatment pretty much any time of the year. However, you may want to consider the local climate before you make a final decision. Seoul is generally classified as having a humid continental climate. Summers tend to be hot and humid, and the East Asian monsoon season generally occurs between June and September. August is traditionally the hottest month and often has an average temperature as high as 29.6 °C (85 °F).
Winters tend to be cold to freezing, with average temperatures in January being as low as -5.9°C (21.4°F), although the weather tends to be drier than in the summer with, on average, only 28 days of snowfall.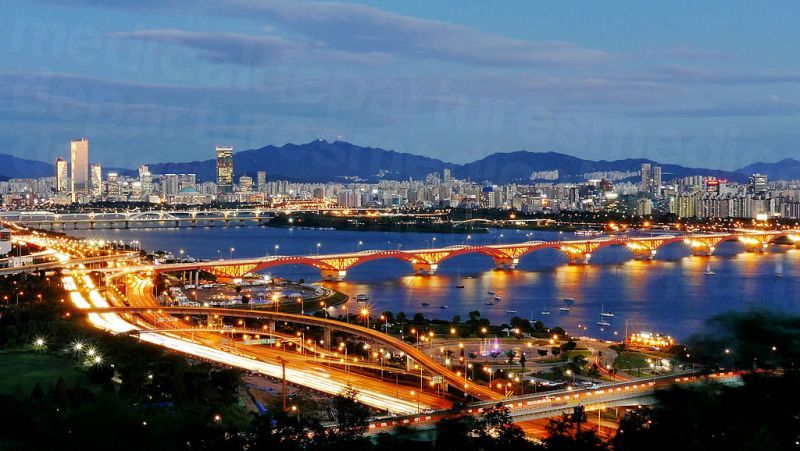 (Image by: travel oriented)
What Is the Downside? What Should I Know About Visiting?
Although Seoul, like anywhere else, has four distinct weather seasons each calendar year, there has been a shift in the duration as to how long each season lasts. Winter temperatures have been dropping consistently over recent years, whilst the summer temperatures are getting increasingly hotter. This has resulted in the spring and autumn seasons being restricted to as little as one month each year.
One potential issue for Western visitors is the language barrier, as English is not widely spoken across the city, especially with the older generation. That said, you shouldn't face any communication problems in the more touristy areas, nor at your hotel or chosen medical facility.
What Else Is There to See and Do in Seoul?
There are many interesting places to visit in Seoul, ranging from traditional sightseeing to contemporary shopping and nightlife hotspots. Some places worthy of consideration during your stay are:
Gyeongbokgung Palace

Myeongdong shopping district

N Seoul Tower - for unrivalled panoramic views of the city

Dongdaemun - Korea's largest wholesale and retail shopping district

Bukchon Hanok Village

Changdeokgung Palace

Insadong - traditional Korean culture and crafts

Itaewon - modern, "specialist" tourism district filled with bars, clubs, restaurants and shops

Jongmyo Shrine - the oldest and most authentic royal shrine in South Korea

Everland - South Korea's largest theme park

Lotte World - the world's largest indoor theme park
Travelling to Seoul
Most international flights will touch down at Incheon International Airport, which is situated on Yeongjong Island. The airport is approximately one hour from Seoul.
Gimpo Airport is closer to Seoul, but this older airport mainly offers shuttle services to Tokyo, Osaka, Taipei, Shanghai and Beijing, although domestic flights to other South Korean destinations are also available.
How Can I Get Around?
By train:
There are three train stations in Seoul, all offering various services from and to other domestic locations throughout South Korea:
Seoul Station for services to Suwon, Cheonan/Asan, Daejeon, Daegu, Ulsan, Gyeongju and Busan
Yongsan Station for services to Cheonan/Asan, Gwangju, Mokpo, and Daejeon
Youngdeungpo for services to southern destinations
By bus:
The bus services in Seoul are regular and plentiful. Travelling around the city and to other South Korean destinations is relatively comfortable and convenient as there are five major bus terminals within Seoul: Central City Terminal, Dong Seoul Bus Terminal, Seoul Express Bus Terminal, Nambu Bus Terminal and Sinchon Bus Terminal.
By boat:
The city port of Incheon is the only port that services the city of Seoul. There are ferry services available from here to various South Korean islands and some destinations in China.
By car:
There are national highways and tolled expressways throughout South Korea, making access to and from Seoul reasonably straightforward by car.
Visa Requirements
You can travel to South Korea for up to 90 days without a visa if you're a national of the United States, UK, most of the European Union, Australia and New Zealand. Canadians can stay for up to six months.
These regulations are subject to change. Find the latest South Korean entry requirements here.
Flight Times to Other Major Destinations:
The United States to Seoul: Between 12.5 hours and 14 hours
Canada to Seoul: 13 to 14 hours
The UK to Seoul: 11.5 hours
Australia to Seoul: 9 to 11 hours
New Zealand to Seoul: 12 to 14 hours
How Do I Book My Surgery?
Find our full, free-to-access list of quality-checked clinics and surgeons in Seoul here.
Contact our Customer Care Team for free via phone, email or online chat. They can help with travel arrangements and accommodation, as well as finding a specialist cosmetic surgeon in Seoul for the best prices online.
Sources:
15 Best Day Trips From Seoul. The Crazy Tourist. Website accessed: 21 September 2020. https://www.thecrazytourist.com/15-best-day-trips-from-seoul/
What To Do In Seoul, South Korea – Best 18 Attractions (With Prices!). Miss Tourist. 7 October 2019. https://misstourist.com/best-things-to-do-in-seoul-south-korea/
Seoul at Heart of Korean Medical Tourism Growth. Medical Tourism Growth. Website accessed: 21 September 2020. https://www.magazine.medicaltourism.com/article/seoul-at-heart-of-korean-medical-tourism-growth
Joint Commission International. Website accessed: 21 September 2020. https://www.jointcommissioninternational.org/about-jci/accredited-organizations/
Dunsmore, Linda. A Guide to Seoul's Neighbourhoods. The Culture Trip. 8 February 2017. https://theculturetrip.com/asia/south-korea/articles/a-guide-to-seouls-most-intriguing-districts/
The Korean Medical Association (KMA). Website accessed: 15 November 2020. http://www.kma.org/
Monthly weather forecast and climate Seoul, South Korea. Weather Atlas. Website accessed: 21 September 2020. https://www.weather-kr.com/en/south-korea/seoul-climate
Zheng, Annie; Jacobs, Harrison. People have the wrong idea about the 3 most popular procedures in South Korea, the plastic surgery capital of the world. Business Insider. 29 June 2018. https://www.businessinsider.com/south-korea-plastic-surgery-gangnam-biggest-misconception-2018-6
South Korean Travel Guide. Rough Guides. Website accessed: 21 September 2020. https://www.roughguides.com/destinations/asia/south-korea/
South Korean Visa Services. ItsEasy Passport and Visa. 2020. https://www.itseasy.com/visa-expediting/south-korea/