The most life-changing cosmetic treatments are also the most expensive, so when you need to find cost-effective plastic surgery prices, you might have to search further afield than in your home country. When you are looking to obtain a cheap price for butt-lift surgery, Phuket in Thailand is now one of the best places to visit. Here are 5 reasons why you need to fly into Phuket for a medical tourism vacation for your butt-lift needs.
#1 - World-Class Holiday Destination
Phuket is truly a world-class holiday destination. When you are looking for a viable destination for your butt-lift surgery, Phuket ticks all the boxes. At one time in the distant past, Phuket was a backpackers wet-dream, but in this day and age the island has a more commercial feel while still retaining its charm and tropical brilliance. With 5-star resorts, a wide range of dining options and amazing beaches in places such as Patong, Karon, Kata, Kamala, Nai Harn and Surin, Phuket really is a breathtaking place to visit for a medical tourism holiday or a vacation of any kind.
#2 - Quality Tourist Attractions
Phuket has some of the most prestigious butt-lift clinics in Thailand that will compliment any holiday. And with top-quality Phuket attractions such as Phuket Fantasea Theme Park, Phuket Aquarium, Splash jungle Water Park, the Big Buddha Hill Monument, Chalong Temple and more, there will always be something interesting to see and do. Some of the most popular beaches are Karon beach, Nai Yang Beach and Ya Nui Beach.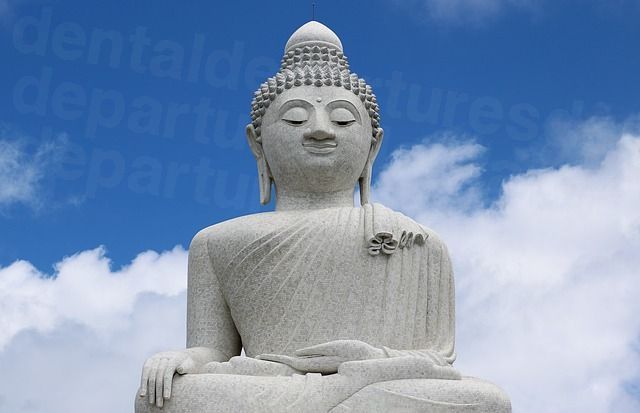 #3 - Top-Notch Treatment Centers
There are some world-class hospitals in Phuket that were established to deal with the influx of foreign patients visiting the island. When you need to find a clinic that performs to the highest levels for your butt-lift surgery, Phuket has many options. When you seek that special treatment center that knows how to deal with international patients, we would suggest places such as the Phuket Plastic Surgery Institute (PPSI), which has a fantastic reputation. If you want to get the same results that you have seen on the online butt-lift before and after photos, Phuket is now leading the way for cosmetic treatments.
#4 - Perfect Recovery Environment
You will need a couple of weeks in the immediate time after your operation to help recover from your operation, with such a warm and inviting atmosphere, this is the perfect place. Take a nice couple of weeks off work relaxing in Phuket to recover in the best possible way.
#5 - Unbeatable Butt-Lift Prices
The prices for butt-lift procedures in Thailand are over 70% cheaper than in the West. Here is an example of the prices in Thailand for said treatments: US $2,500 (CAN $3,145; UK £1,836; Euro €2,134; Aus $3,509; NZ $3,779), compared to the prices in the US $ 13,500 (CAN $16,633; UK £9,971; Euro €11,265; Aus $18,554; NZ $15,171).
Now you are armed with all the information regarding the most affordable butt-lift surgery Phuket offers, you can start to organize your medical tourism vacation in one the cheapest and most beautiful holiday destinations on the planet.