You might be surprised at just how much you could save by travelling to Bangkok for breast augmentation. In Australia, this type of treatment can cost as much as $16,500, whereas in the Thai capital you can expect to pay on average $6,950. The difference in price can be as high as 60%, so it really is worth considering having your breast augmentation surgery at a Bangkok hospital.
Read Reviews of Bangkok Breast Augmentation
Pleased patients have expressed how happy they are with their Bangkok breast augmentation on the review pages here at Medical Departures. We recommend reading as many as you can before visiting the Thai capital. Getting a firsthand insight into how it feels to visit a Bangkok clinic is a great way to prepare yourself, and also positive reviews will help to dispel any anxiety and build your confidence ahead of having surgery. Once you have your treatment done, remember to write a breast augmentation review for Bangkok so that future patients can know about your experience too!
Our Top Three Breast Augmentation Clinics in Bangkok
With so many cosmetic surgery clinics offering breast augmentation in Bangkok , it is hard to know where to start when choosing the right clinic for you. Medical Departures has visited many of the best Bangkok cosmetic surgery clinics to check their medical licences, inspect their premises, and conduct a quality survey of their treatment. All our research puts us in a great position to recommend the best cosmetic hospitals and clinics in the Thai capital. Here are our top three: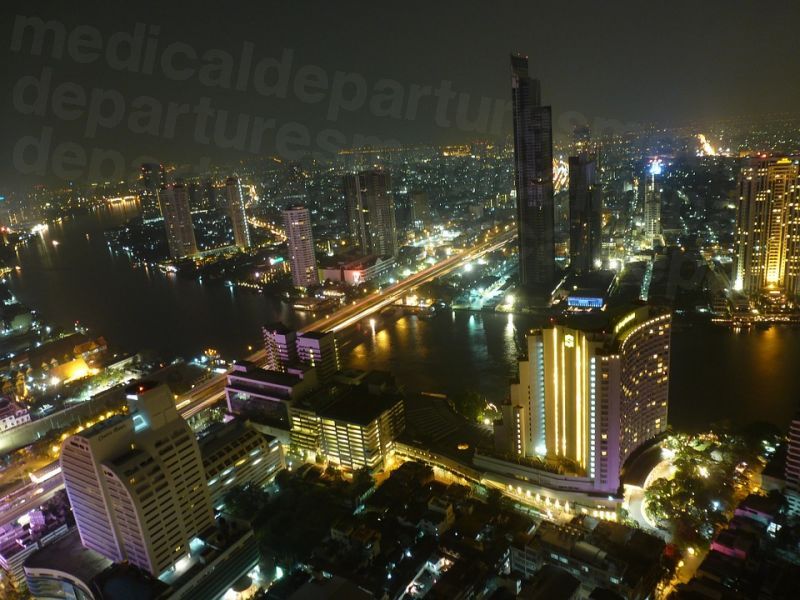 Yanhee Hospital Health & Beauty has been offering affordable breast augmentation since 1984. The 150 full-time doctors working here regularly operate on overseas visitors, in fact they have treated patients from a total of 162 different countries over the years. In 2000, the hospital's commitment to quality healthcare and patient safety earned them accreditation from the prestigious Joint Commission International .
Another medical centre we highly recommend for breast augmentation is Samitivej Hospital , which opened in 1979 and is part of the highly-respected Dusit Health, Thailand's largest network of multi-disciplinary hospitals. This large purpose-built facility has 270 beds and a solid reputation among medical tourists for its high-quality facilities and experienced doctors. General healthcare as well as cosmetic surgery is available here, plus the hospital is both JCI-accredited and ISO-certified.
Located in the popular residential district of Wang Thonglang, Kamol Hospital also has JCI accreditation and specialises in cosmetic surgery. Here a team of talented plastic surgeons are led by Dr. Kamol Pansrithum, who has been practising for 32 years. A member of the Royal College of Surgeons of Thailand and the International Society of Plastic and Reconstructive Surgery, Dr. Pansrithum speaks both Thai and English.
If are still unsure which breast augmentation hospital to visit in Bangkok, feel free to speak to a member of our Customer Care Team, who will be able to answer any questions you have. Booking an appointment for breast augmentation in Bangkok can be easily done online here at Medical Departures whenever you are ready.