Choose to have breast implants in Tijuana and you could save thousands of dollars—the number of women doing just that keeps on growing. If breast clinics in Tijuana were not safe to visit, they would have gone out of business a long time ago.
Americans Enjoy Low-Cost Cosmetic Surgery in Tijuana Every Day
Roughly one million Americans visit Baja California for medical care each year . In response, Mexican healthcare providers are more than fulfilling the needs and demands of international patients, with modern medical facilities staffed by highly-trained doctors. The wide range of international tourist facilities in Tijuana also makes the city a good choice for patients who want to combine breast augmentation surgery with a vacation .
Once you have chosen which of the different types of cosmetic breast surgery is right for you, selecting a plastic surgeon you can trust is an important next step. Medical Departures helps to make this part of the process easier by publishing verified past patient reviews of Tijuana breast clinics and the doctors who work at them. With Medical Departures you can also quickly find out breast lift, breast reduction, and breast augmentation prices in Tijuana , then easily compare the costs of visiting different breast clinics in the city.
Traveling to Tijuana for Plastic Surgery
Crossing the US-Mexico border in Tijuana for medical treatment can be achieved quickly when you take advantage of the Fast Pass program. Available for American medical patients who are registered with a doctor in Mexico, the Fast Pass allows you to pass quickly through a special border crossing lane at San Ysidro. All you have to do is inform your chosen Tijuana breast clinic that you want to use the San Ysidro Fast Pass and they will make all the arrangements for you.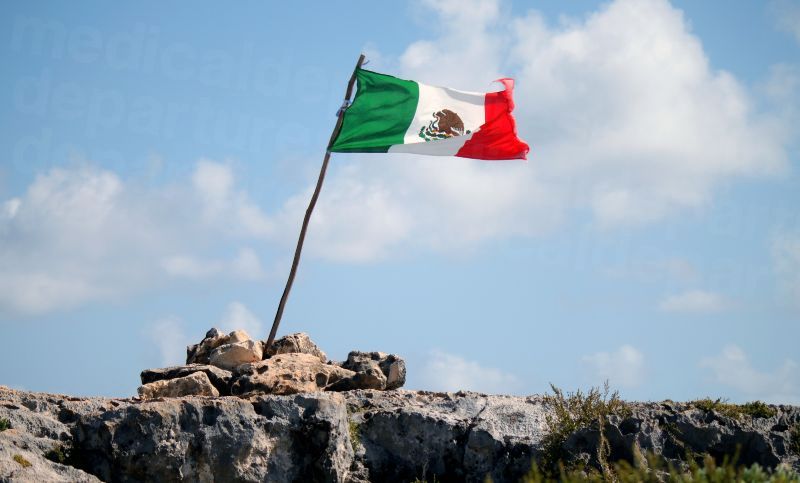 The Cost of Cosmetic Breast Surgery: the USA vs Mexico
To get a clear understanding of how the price for cosmetic breast surgery differs between the United States and Mexico, check out the average costs for different procedures below.
Breast augmentation , a procedure also referred to as breast enlargement or breast implants, will cost an average of $11,500 when you visit a plastic surgeon in New York, Los Angeles, or San Diego. This average price drops down to $4,300 at breast augmentation clinics in Mexico .
For a breast lift, the average price comes to $11,000 at an American plastic surgery clinic. In Mexico, breast lift surgery has an average cost of $4,000, a full $7,000 cheaper than in the United States.
When having a breast reduction, you can expect to pay an average of $12,500 at a breast clinic in America. For a breast reduction in Mexico, the average price plummets down to just $3,900, saving you more than $8,500.
Three of the Best Tijuana Cosmetic Breast Surgery Clinics
The 5-star rated Advanced Health Medical Center is just a 20-minute drive from San Diego, making it a great choice if you want to return to the U.S. on the same day after your treatment. This multi-disciplinary hospital is accredited by the Joint Commission International and has a dedicated plastic surgery clinic equipped with the latest medical technology and equipment. To learn more about what it is like to have treatment at the Advanced Health Medical Center, read some of the verified patient reviews here at Medical Departures.
Dr. Ricardo Vega Montiel is a talented plastic surgeon who has been running his own clinic in Tijuana for over 17 years. His excellent safety record is a testament to his skills at cosmetic breast surgeries. Dr. Montiel's clinic is located near to the Grand Hotel Tijuana, so you can stay at an affordable 5-star resort ahead of and after treatment if you wish. Fifty positive reviews from past patients recommending Dr. Montiel have been published, with many reporting on the excellent care and treatment received from him and his staff.
Another top Tijuana breast clinic is Molding Clinic Cosmetic Surgery Center , founded by Dr. José Martínez in 1996. Dr. Martínez is a member of the American Society of Breast Surgeons and the American Academy of Cosmetic Surgery, with over 20 years of experience as a plastic surgeon. On average, he carries out around 1000 cosmetic procedures over the course of a year. All the doctors and staff at the Molding Clinic Cosmetic Surgery Center are accustomed to treating international patients and are happy to communicate with you in English or Spanish.
Book an Appointment Online with Medical Departures
You can arrange a consultation at any of the Tijuana breast clinics listed above in no more than a few minutes when you use the Medical Departures online appointment scheduler. Simply select a date and time, fill in your name and contact details, and confirm. It is that simple, and free cancellations are also available for up to one day before your appointment.
If you would prefer to speak with someone over the phone before booking, that is ok too. Call our Customer Care Team to get any questions you have answered, and when you are ready they can also make all the arrangements for your breast clinic visit.
Sources:
Walker, Tim. Tijuana's Medical Tourism Gets a Facelift Enticing More Americans in for Cheap Luxury Surgery. Independent. 15 April 2016. https://www.independent.co.uk/life-style/health-and-families/tijuanas-medical-tourism-gets-a-facelift-enticing-more-americans-in-for-cheap-luxury-surgery-a6985516.html
How To Combine a Vacation with Breast Augmentation Surgery. Beauty Scene. 20 July 2018. https://www.beautyscene.net/body-care/breast-augmentation-surgery/
Gardner, Stephanie S., MD. Options in Cosmetic Surgery for Breasts (Mammoplasty). WebMD. 15 July 2017. https://www.webmd.com/beauty/cosmetic-surgery-mammoplasty
Breast augmentation surgery. MedlinePlus.