Calling mothers all over the world—take a break from your never-ending duty of motherhood and have a holiday off! Eat great food, relax in luxurious yet affordable hotels, and most importantly, have your mommy makeover in Bangkok! The mommy makeover cost in Bangkok promises great, top-quality services for you!
Where's Bangkok?
Bangkok is the centre of culture in Thailand, and the country's city capital. Here, you'll have a spectrum of enjoyable things to do at very low prices. Visit majestic, historical landmarks like the temples of Wat Arun and Wat Pho, or the marvellous Grand Palace. Eat exotic and strange enjoyable street foods unique to the country! With affordable accommodation and luxurious services of hotels and massage establishments, you will spend less than you would expect!
What is the average price for a mommy makeover?
Here is the current average price charged for a mommy makeover in Bangkok versus America, New Zealand and Australia.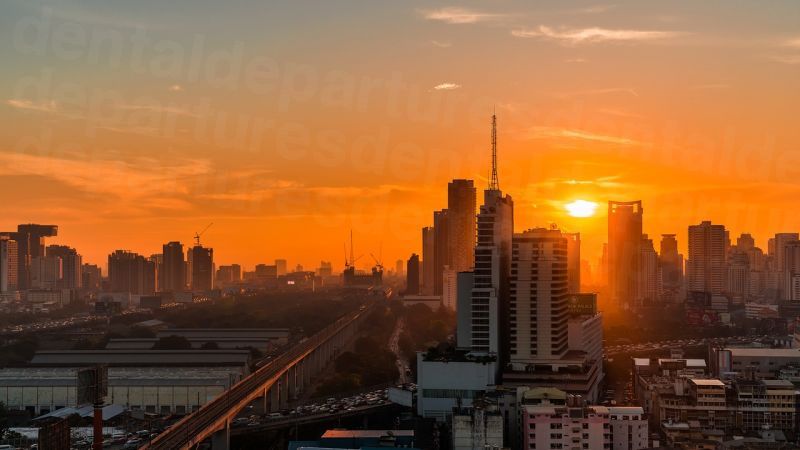 PROCEDURE

US$

NZD$

AUD$

COMPARISON

MOMMY MAKEOVER

$13,000.00

$18,160.00

$18,600.00

INTERNATIONAL

$9,884.00

$13,807.00

$12,625.00

BANGKOK

76.00%

76.00%

67.80%

% YOU PAY

$3,116.00

$4,353.00

$5,975.00

YOU SAVE
What's a Mommy Makeover?
A mommy makeover is a combination of surgical procedures that aim to banish all those grievous changes your body undergoes after childbirth. This involves liposuction and a tummy tuck to remove those stubborn patches of fat on your belly, thighs or arms. For the breasts, a breast augmentation or breast lift is required to lift those beautiful bosoms back to life!
Here are our 3 top Medical Departures Recommended clinics!
KTOP CLINIC offers top-quality plastic surgery services with their state-of-the-art equipment that are more than the average standard utilities present today. KTOP CLINIC offers all the mommy makeover procedures you will need such as Breast reduction, Breast lift, Liposuction, Fat contouring, fat grafting and many more!
Nirunda International Aesthetic Centre was founded in 2007 by professionals from all over the world. With their latest, high standard technologies, constant upkeep of the most innovative procedures, and services, Nirunda International Aesthetic Centre is a gem you cannot find anywhere else. Grab these great EXCLUSIVE promotions and packages offered by Medical Departures!
Breast Augmentation with CAL - Patented Technology, Exclusive Breast Lift & Augmentation Package, Mid face and neck lift package, Tummy tuck package, Vaser liposuction package, Stemcell breast augmentation package, Facelift by Cal package,
Yanhee Hospital Health & Beauty offers you great, quality service with their team of plastic surgery and cosmetic experts. They boast services with a personal, careful approach. In their fifteen-storey building, Yanhee Hospital Health & Beauty employ over 150 doctors, 120 professional specialist, and 800 nurses, so it is needless to say that here, you will be well taken care of. Medical Departures proudly offer this exclusive promotion!
Medical Departures has an exclusive promotional package available for all clinics above on numerous hotels in the area:
Go on a special mommy vacation and save on the mommy makeover cost in Bangkok. Return home to your husband and children with renewed vigour, vitality and beauty! So, book now through Medical Departures!