Where can international patients find a Bariatric Surgery Clinic? Thailand has some of the world's best clinics.
Looking for a bariatric surgery clinic in Thailand ? Medical Departures can help.
Medical tourism in Thailand has grown strongly over the past few decades. It offers quality health and medical care which makes it on par, or even far more superior, compared to other western countries that offer the same procedures.
Bariatric surgery is defined as weight loss surgery and includes a number of procedures that is performed on obese patients. The surgery reduces the size of the stomach with the use of a gastric band or in some cases the removal of a portion of the stomach. It can also be achieved by rerouting the small intestine to a small stomach pouch. This procedure is known as gastric bypass surgery.
The fees charged make it a great option to travel abroad to find a quality bariatric surgery clinic. Thailand attracts thousands of patients each year from all around the world because of its excellent quality and affordable prices.
A bariatric surgery clinic that is very popular with both local and international patients is highly recommended by Medical Departures as we have checked its procedures and care. The qualifications of medical staff are another important factor that we consider before making any recommendation.
a leading clinic in Bangkok, is well-respected and a well-known one-stop medical provider. It has 76 fully-equipped suites with plenty of fully-qualified staff, nurses and doctors who can serve up to 2000 outpatients. The procedures that they offer include clinical services (such as ear, nose and throat, heart center), women's center (gynecological and obstetrics, pregnancy care) and beauty center (cosmetic laser surgery, plastic surgery and integrated beauty care). They prioritize providing quality services with a very reasonable price.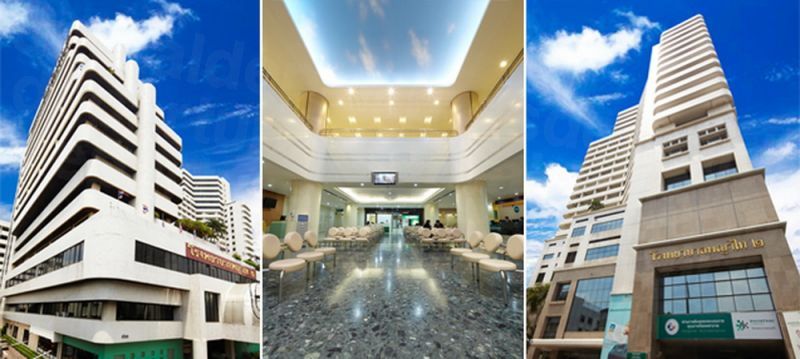 One of its patients, Serey, commended Phyathai 2 International Hospital for its procedure saying: "I highly appreciate and satisfy with services provided at Phyathai 2, and definitely recommend my friends and others who need services to seek services at Phyathai 2." A bariatric surgery review such as this allows you to take a glimpse of their excellent clinical procedures and attentive medical staff. Nothing is more reassuring than the experience of other patients who had the same surgery.
Having an idea of how much a bariatric surgery costs is equally as important as knowing how great and qualified they are in view of what you are looking for in a hospital. The following gives prices as well as the savings that patients can expect.
INTERNATIONAL PRICES VS. THAILAND PRICE
PROCEDURE

AUD$

NZD$

US$

COMPARISON

BARIATRIC SURGERY

$ 28,000.00

$ 30,233.00

$ 20,000.00

INTERNATIONAL

$ 10,000.00

$ 10,797.00

$ 8,000.00

THAILAND

35.70%

35.70%

40.00%

% PATIENTS PAY IN THAILAND
Any form of transformation or change is unavoidable especially for someone who is undergoing a major procedure such as bariatric surgery. Before and after visual images can be used to reassure patients and also show them the results that is possible. This can change a patient's life in one way or another.
At Medical Departures value nothing more than top quality service from the facilities that we recommend to our patients. With absolute certainty that patients are ensured that the outcome of these treatments will lead to a great and successful result.
Looking at the facts and huge savings patients has just found the secret to the best country to find a quality bariatric surgery clinic. Thailand is always been known as a place for vacations and enjoyment but now it is getting a reputation as a top medical tourism destination.