Medical tourism in Thailand is thriving. In this article we will explain why, and give an example of an essential procedure many of us neglect by looking at what Bangkok's highly respected Samitivej Hospital Sukhumvit health check up service offers.
Why Thailand?
Thailand is known as "The Land of Smiles" for very good reason. Visitors are enthralled by a varied landscape, delicious food, a wide range of activities and a calmness emanating from strong Buddhist beliefs. It also offers medical treatment for visitors at prices that are far lower than in their own country
Medical tourism Bangkok:
The Kingdom has established itself as the premier country in Southeast Asia in terms of medical tourism. While medical tourism typically conjures up thoughts about plastic surgery, Thailand 's services go far beyond just that area. Quality, certified establishments, particularly in the vibrant capital city of Bangkok have earned high praise indeed covering all aspects of healthcare. A prestigious example of this comes from The World Health Organisation who class some health care facilities in Thailand as world class.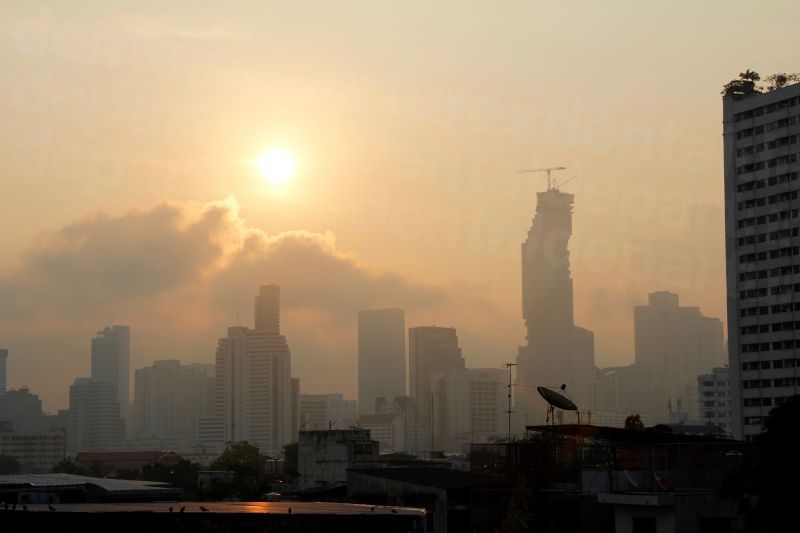 Couple this with prices to please, bilingual staff and an ethos that prioritises customer safety and satisfaction and it is easy to understand the appeal.
Essential human maintenance!
One essential yet oft delayed duty we all owe ourselves is a regular, comprehensive, personal health check up.
Any visitor to Thailand who is overdue one, or those who simply need reassurance should strongly consider taking advantage of such a service during their stay.
There is no shortage in choice when it comes to hospitals and clinics in Bangkok offering personal health check-up 's, but there is one that is highly recommended and deserves serious consideration. It is the Samitivej Hospital Sukhumvit health check up.
Details of this flagship establishment and pricing related to its comprehensive personal health check up service should give visitors to Thailand yet another reason to smile.
The Samitivej Hospital:
This superb establishment leads the way in terms of healthcare and is rightly at the forefront of medical services offered across Southeast Asia. Here are some of the reasons why:
A leading Southeast Asian centre for medical tourism

Established in 1979. Fully JCI accredited

Award-winning facility based in the cosmopolitan, central Sukhumvit area

State-of-the-art technology and facilities including dedicated clinics

1,200 caregivers – 270-bed

Comprehensive range of services available for local and international clients

An unwavering ethos of providing the highest standards of care at affordable prices

Bilingual, professional, fully-qualified staff providing round-the-clock assistance

A holistic Life Centre to assess and advise on lifestyle improvements

Providing health benefits based around prevention rather than cure
Samitivej Hospital Sukhumvit health check up package:
This comprehensive assessment of your body' systems is targeted to detect any early signs of illness and where necessary take preventative action. This check-up is a 1 day visit and tests include, but are not limited to:
Blood tests that will indicate liver, kidney and thyroid functions, cholesterol checks, hormone status assessment, tumour markers, vitamin levels and diagnostic procedures such as x-rays, bone density and ultrasound.
Take the confusion out of choosing!
An individual's decision on where they should choose a Bangkok health check up can be quite daunting. It can also be extremely time consuming. The good news is there is an alternative method which will provide all the requested information without the task being responsible for a rise in your blood pressure.
The friendly, knowledgeable and qualified staff at Medical Departures are at your service. They will guide, advise, respond and where appropriate arrange a booking on your behalf.
Pricing and an exclusive incentive:
The current price offered by Samitivej Hospital for this comprehensive personal health check comes in at just 10,500 baht. While this is exceptional value in its own right there is more to come.
Booking this check-up package via Medical Departures before December 31st 2017 with straightforward terms and conditions understood and accepted will cost just 6,500 baht.
This Samitivej Hospital Sukhumvit health check up represents astonishing value for an extensive medical check-up that will afford a person peace of mind and a thorough understanding of their current health status. Find out more with Medical Departures, where you are guaranteed the best prices available, as well as exclusive online discounts.