Do you need to undergo a Breast Revision? Bangkok is waiting for you.
Unlike other surgical procedures, patients need less recovery time after a breast revision. Bangkok is one of the Asian cities with clinics that offer surgical procedures like breast revision and nose correction. Traveling to Bangkok for a two-week holiday will give you enough time for your surgical procedure and even some leisure time.
Bangkok is a city full of wonderful attractions. It has almost everything you need from a modern city while keeping its peculiar culture and heritage. Its medical facilities and quality of healthcare services are also exceptional. Doctors in Bangkok spend more time with their patients and the hospital rooms are luxurious with complete amenities.
Vejthani Hospital in Bangkok caters for local and foreign patients. More than 300,000 patients from more than 40 countries seek medical services from this hospital. Their medical facility is accredited and recognized by various organizations which include International Organization for Standardization (ISO), Joint Commission International (JCI), Good Manufacturing Practice Standards (GMP) and Hazard Analysis and Critical Control Point (HACCP).
Their medical team consists of competent and specialist doctors and well-trained nurses and staff. The medical personnel are all capable of providing excellent service to completely meet the patients' needs. Vejthani Hospital envisions meeting all types of medical needs including:
Executive Health Care Center
Eye Center
Gastroenterology and Hepatology Center
Cancer Center
Cardiac Center
Total Joint Replacement Center
Skin Laser and Cosmetic Center
Ear Nose and Throat Clinic
General Surgery Clinic
Internal Medicine Clinic
Orthopedic Clinic
Pediatric Clinic
Respiratory Clinic
Rheumatology Clinic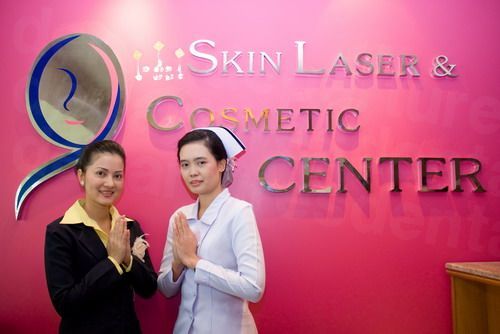 Reviews from past patients is one of the primary factors that make top performing clinics stand out from the low quality ones. You can use this to evaluate a clinic or hospital by examining what patients experienced during their procedure. When it comes to superior medical care and services, Bangkok is one of the great choices. Here's one of the positive reviews from Ms. A.J.M. "I found my experience to be very positive one. I had been a little wary of going overseas to have any type of surgical procedure performed, but was very reassured on entering Vejthani Hospital. I found it very clean, modern and impressive"
Breast revision cost for patients from Australia and New Zealand is one of the big deciding factors when they consider this procedure. They visit Bangkok for different reasons such as saving on their medical treatments or avail from affordable Bangkok rhinoplasty or nose surgery cost. This table will provide you of an overview of the different prices of nose surgeries in Thailand and in other countries.
| | | | |
| --- | --- | --- | --- |
| Procedures | Australia | New Zealand | Thailand |
| Breast revision | AUD$14,000 | NZD$14,730 | AUD$5,000 |
Surgeons must have the sufficient knowledge and expertise when performing surgical procedures such as breast revision. Clinic staff in Bangkok are not only equipped with advanced technology and modern equipment but with experienced and high-skilled doctors. Many of them earned board certification from other countries and are members of well-respected international organizations.
Now, if you have already decided to undergo a surgical procedure like breast revision, Bangkok is a good place to start looking for the best surgeons and medical facilities.