Thailand's vibrant capital city, modern and stylish, yet still nurturing its deep-rooted customs and traditions, is fast establishing itself as a world-renowned hub for medical tourism. Bangkok has developed an enviable reputation worldwide for medical treatments, underpinned by its world-class medical facilities and internationally accredited practitioners.
Did you know that one of the more notable facilities, Kamol Hospital, has Joint Commission International (JCI) accreditation– the gold standard in healthcare accreditation- and specialises in surgical treatments for the face, body and skin, including gender reassignment surgery as well as breast augmentation? Bangkok is definitely worth checking out if you are considering any kind of affordable cosmetic procedure in an exotic location, and Kamol Hospital should be one hospital at the top of your search list, especially when it comes to experience in breast augmentation
What is Breast Augmentation?
Breast augmentation is a surgical procedure used to increase the size of your breasts in order to restore breast volume, to achieve a more rounded shape, or to improve the symmetry of natural breasts. Either silicone gel, saline or your own body fat can be used to augment the breasts. When you decide to undergo a breast augmentation, your Kamol Hospital surgeon will help you determine the most appropriate size and shape of your new chest, along with whether or not you want saline or silicone breast implants. All of these decisions will have a substantial impact on your final look, and will help create the beautiful, voluminous and natural chest you desire. Given that patients will normally have to take five to seven days off work for breast augmentation, isn't it the perfect time to think about combining it with a relaxing holiday in Thailand?
Why Kamol Hospital for breast augmentation?
Kamol Hospital is a world-class aesthetic surgery facility in Bangkok delivering excellence and innovation in a caring, ethical and honest environment. Located conveniently near a number of large hotels and serviced apartments in Ladprao in Northern-Central Bangkok, Kamol Hospital boasts an extensive team of some of the most highly skilled and experienced aesthetic surgeons in Thailand , and the world.
Headed by Dr. Kamol Pansrithum, a highly talented plastic and general surgeon who has compassionately devoted 31 years to "reshaping" the self-esteem, bodies and, ultimately, the lives of his patients, Kamol Hospital is internationally accredited and highly regarded globally for its skill in gender reassignment surgery, including breast augmentation. Bangkok can credit its fine reputation in medical tourism, at least in part, to the talent and experience in aesthetic procedures at Kamol Hospital.
How does the cost compare to back home?
Treatment costs at Kamol Hospital will really open your eyes, because, in comparison to prices back home, you can save a substantial amount of money, and then have the option to utilise some of the savings for recuperation on that dream holiday in tropical Thailand.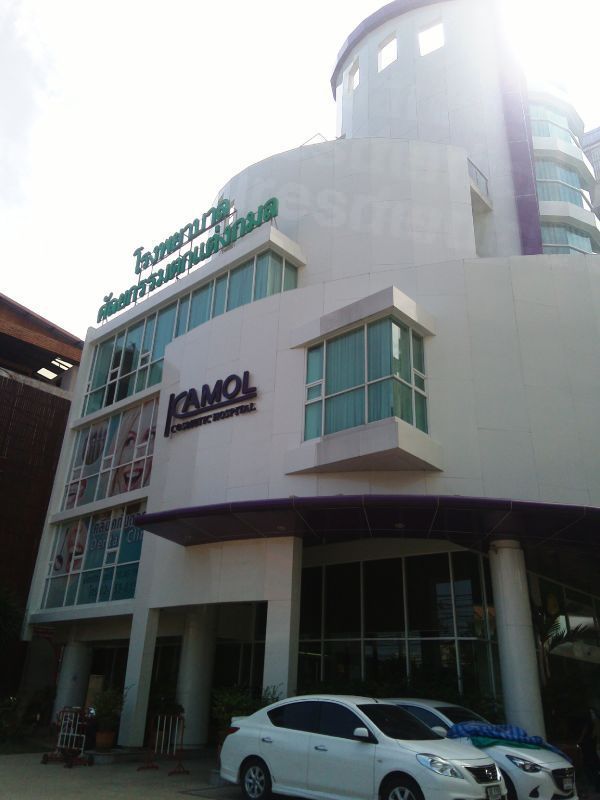 Take a look at some of the potential savings:
Breast augmentations, on average, cost AUD $16,500 (NZD $17,600, USD $12,100) when performed in Australia, but only around AUD $6,800 (NZD $7200, USD $5,000) in Thailand. You will agree that this represents huge savings (around 59% less for Australians) and is one major reason why Thailand is establishing itself as the Asian Hub for medical tourism.
You should definitely investigate Kamol Hospital on Medical Departures for more on breast augmentation.
When you consider the expertise and professionalism Kamol Hospital has to offer, combined with the idyllic holiday destinations the rest of Thailand boasts, it is understandable why Thailand has become a major hub for medical tourism and breast augmentation. Bangkok boasts some of the best and most cost effective aesthetic surgical packages the entire region has ever seen. And remember, Bangkok is merely a short flight away.