Millions of people travel across countries – and even continents – to avail of low-cost medical care that is too expensive in their home countries. The same goes for plastic surgery and cosmetic treatments. When something is out of your reach, but affordable elsewhere, it makes sense to travel for it. What about chin augmentation cost? Bangkok offers you low prices for this procedure – and you get to have a holiday at the same time.
I have to spend on air fare and there are other expenses as well
When you are paying between 50 an 80 percent of the cost that you would pay in your home country, you are saving a great deal of money. Even if the cost of air fare, hotel stay, food and entertainment is included the total cost is still much cheaper. So how come the prices are so cheap in Bangkok for plastic surgery ? It isn't because the quality is low, but because the cost of living is, which means you benefit from the savings.
As for air tickets, you can save by booking them in advance or choosing low cost carrier options. You can save even more by staying at budget hotels. Don't forget you can avail of package prices at Medical Departures – apart from the fact that we give you the best price guarantee for your plastic surgery .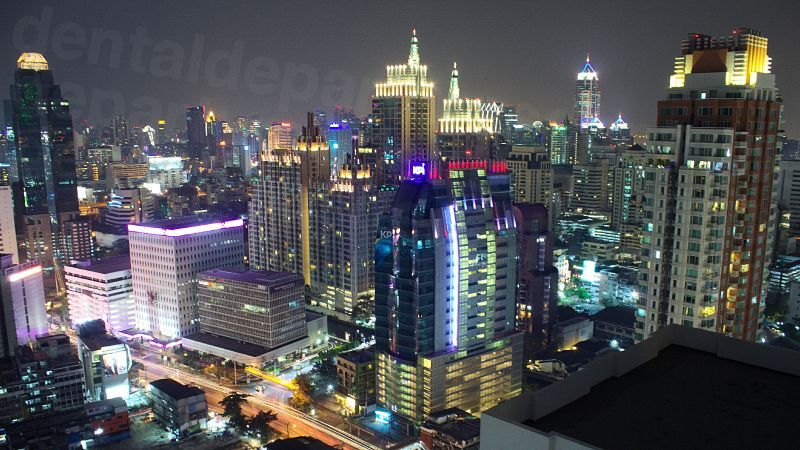 How does chin augmentation help?
If you have a receding chin line, it can spoil the balance of your facial features. With a more defined chin, your nose and lips also look better and you have a more commanding appearance. Check out chin augmentation reviews to see what a difference chin augmentation makes.
And this can be done surgically by way of implants or even non-surgically with the use of dermal fillers. Both procedures are relatively simple and do not require hospital stay, though dermal filler treatment is faster.
Top chin augmentation clinics in Bangkok
Bangkok is a busy city with many high quality hospital and cosmetic surgery clinics. All those listed on the website of Medical Departures have been verified by us, so you need have no worries on that score. Among the top chin augmentation clinics in Bangkok are
Yanhee Hospital – a large hospital that is JCI accredited with a dedicated cosmetic surgery center.
Nirunda Cellport Clinic – this clinic offers various cosmetic surgeries to enhance your looks.
Samitivej Hospital – a multi-specialty JCI accredited hospital that has special clinics including a center for cosmetic surgery and treatments.
Phyathai 2 – this hospital is over 27 years old and is modern and well-equipped.
Natchanok Clinic – this clinic offers all kinds of surgical and non-surgical treatments including dermatology, waxing, and laser as also esthetic surgeries.
The chin augmentation cost at these medical centers is competitive and reasonable. You can pay AUD $9,087 (NZD $9,473) in Australia or New Zealand for chin augmentation. Chin augmentation in Bangkok will cost you an average of AUD $1,235 (NZD $1,287) only.
Book with Medical Departures at any of these medical facilities for your chin augmentation in Bangkok and have a holiday as well.