Are you thinking about having Plastic Surgery? In Bangkok, you can combine your medical treatment with the holiday of a lifetime, and all for a lot less than the price you would pay for the same surgery back home.
Bangkok – In Brief…
Bangkok is one of largest and most vibrant cities in Southeast Asia. The city is an intriguing blend of modern western lifestyle and traditional Asian culture. It is widely regarded as the educational, commercial, political, diplomatic, cultural and spiritual centre of Thailand.
You can choose to enjoy the high-tech city life offering five-star luxury and a vivacious nightlife. Alternatively, you may prefer to experience the splendour of the royal palaces and ancient temples or explore the network of canals and traditional floating markets. The city is easily accessible, with regular flights coming into Suvarnabhumi Airport from all over the world, especially New Zealand, Australia, the US, Europe and Asia.
Where is Bangkok?
Bangkok is the capital city of Thailand and is located in the centre of the Chao Phraya river delta in South East Asia. The country shares land borders with Cambodia, Laos, Myanmar (Burma) and Malaysia and has coastlines along the Indian Ocean and the Bay of Thailand.
Why choose Bangkok for Plastic Surgery?
With the rise of medical tourism in Thailand, Bangkok is becoming an increasingly popular destination due to its' international flight links and superior cosmetic surgery expertise. The country is renowned for its' customer service culture and Bangkok, with its' state-of-the-art medical facilities, is at the forefront in the medical tourism market.
Cost:
Traditionally, many prospective patients are put off having plastic surgery due to the expense of the procedures back home. In Bangkok, however, it's possible to save between 60% to 80% on surgery compared to domestic prices.
Here are some examples of how much you could save by having plastic surgery in Bangkok:
Breast Augmentation in Bangkok: average cost AUD $5,000, compared to AUD $16,500 in Australia.

Butt Lift in Bangkok: average cost AUD $3,700, compared to AUD $19,000 in Australia

Lip Augmentation in Bangkok: average cost AUD $650, compared to AUD $3,800 in Australia
Medical Facilities:
Operating within the country's highly developed healthcare system, Bangkok has a vast range of public and private healthcare facilities. All hospitals and clinics are regulated by Thailand's Ministry of Public Health (MOPH), and private sector facilities are further regulated by The Medical Registration Division. These measures were a major factor in Thailand becoming the first Asian country to receive Joint Commission International (JCI) accreditation, a globally-recognised award indicating quality healthcare.
Most of the top private clinics have packages aimed specifically at international patients, and some can even assist with visa extensions in the event that the treatment takes longer than originally estimated.
Doctor Training and Qualifications:
Thai medical schools operate a stringent admissions process, ensuring that only the best candidates are enrolled. Medical students must complete six years of training, and pass a series of tests including the national medical licensing examinations, before they can graduate as doctors. They must then complete a one-year internship and spend a further two years practicing in rural areas. Only then can a doctor apply for further training as a plastic surgery specialist, many doctors seek to undertake this training abroad to enhance their language skills as well as their professional expertise.
Tourist Locations for pre and post-op recovery:
With it's diverse mixture of city life, sights and tourist attractions, Bangkok has something to offer every visitor. There are many museums, temples and royal palaces that reflect the culture and the history of the city. Experience one of the major Thai festivals that are celebrated throughout the year in Bangkok, or enjoy any of the countless spas throughout the city that offer a range of rejuvenation treatments to help you relax and recover after your surgery.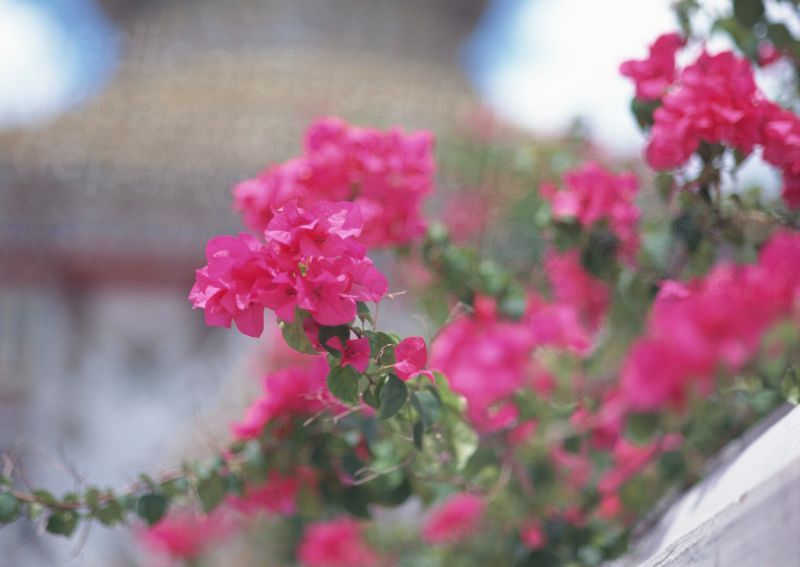 Where to stay in Bangkok?
Not surprisingly, Bangkok offers a wide variety of accommodation to suit every pocket. Khoa San Road is generally considered to be the area for backpackers, whilst the riverside of Silom and Thonburi offers some of the best (and most expensive) hotels in the world, such as The Oriental and The Peninsula.
Siam Square, Sukhumvit and Silom are home to the majority of Bangkok's moderate to expensive hotels, although there are also a good number of budget options available too. Generally speaking, accommodation throughout Bangkok is very reasonably priced.
Is it safe?
In this day and age there is, sadly, always a threat to your safety. Whether you are in your home town or city, or visiting somewhere new, the threat is inescapable. In this respect, Bangkok is no different to any other major city in the world. By using common sense, heeding the advice of the local authorities and keeping abreast of local media reports, you can easily minimise any threats to the safety of you and your family.
There are millions of visitors to Bangkok every year, and the vast majority are completely trouble-free. If you were to visit a city in your home country that you had never previously been to, you would be extra-vigilant with regards to your personal belongings. You would also ensure that you stayed on the main streets rather than risking side roads and back-alleys, and you would be vary wary of strangers that approach or proposition you. By employing the same precautions in Bangkok, the risks to your safety are no greater than back home.
How can I be sure the quality of care is the same as back home?
As a country, Thailand has implemented numerous reforms and made massive advances in developing its' healthcare system. These improvements are most readily evident in the standard and quality of the Bangkok's public hospitals. There are an increasing number of public hospitals that are offering the same level of top-class care as their private counterparts. Some public clinics will also now accept international health insurance, but you would be wise to confirm this first before booking.
For medical tourists, however, it is widely accepted that you will experience a shorter waiting list and a higher level of care at private hospitals. The majority of staff and surgeons will have studied abroad and have international accreditations in western countries.
At Medical Departures, we have details of quality-checked hospitals registered on our website. We have carried out background checks and site visits on each establishment included in our listings to verify the quality of the facilities and, also, the legitimacy of professional memberships, experience and qualifications of the staff. You can access this information free-of-charge on our website, along with existing patient reviews, to help you decide where to have your treatment carried out.
What happens if something goes wrong?
At Medical Departures we understand that complications can, and do, occur from time-to-time. Even when the most stringent precautions are adhered to, no medical procedure can be guaranteed 100% risk-free even when the credentials of the clinics and doctors are excellent.
If, in the rare event something does go wrong, you can arrange additional medical insurance through us to give you the peace of mind that you will not have to foot the bill for any unforeseen complications that may arise - and look out for the 'No worries warranties' that are offered by some of our clinics. Ask our Customer Care Team for further information.
Do plastic surgeons in Bangkok speak English?
Yes, the vast majority of plastic surgeons do. Many are fluent as they will have undertaken some of their training abroad in English-speaking countries. The huge growth in medical tourism has meant that most hospitals in Bangkok are now geared towards catering for international patients and, therefore, the majority of facilities have staff that are multi-lingual.
What payment methods are accepted in Bangkok?
Bangkok is the capital city of Thailand and, therefore, the national currency is the Thai Baht. Most Bangkok banks can facilitate a currency exchange for you, and there are specialized Foreign Exchange Bureaus that can also provide an exchange service. However, it is strongly recommended that you should exchange at least some currency before you travel.
The preferred method of payment at most clinics is the credit card, although you should verify with the clinic in advance as to which cards are accepted. Generally speaking, you should not encounter any difficulties if you pay in cash (Thai Baht), or with a Visa or Mastercard.
When is the best time to visit a plastic surgeon in Bangkok?
Whilst there is no particular time of the year that is any better or worse for booking your treatment, a major factor that you might want to consider is the local climate. The World Meteorological Organization has classified Bangkok as one of the hottest cities in the world, with temperatures of over 30°C (86°F) all year round.
November to February is the driest period and is regarded as the cool season, with daytime temperatures of around 30°C (86°F) but cooling down to around 20°C as it gets darker. March and April are considered to be the hot season, with temperatures reaching as high as 40°C (100°F+). The wet season runs from May to October, when you can expect torrential downpours, thunderstorms and occasional flooding throughout the city. The downpours only tend to last for about an hour and provide some much-welcomed respite from the heat, but the rainfall can be particularly extreme during September and October so you may want to avoid visiting during these months.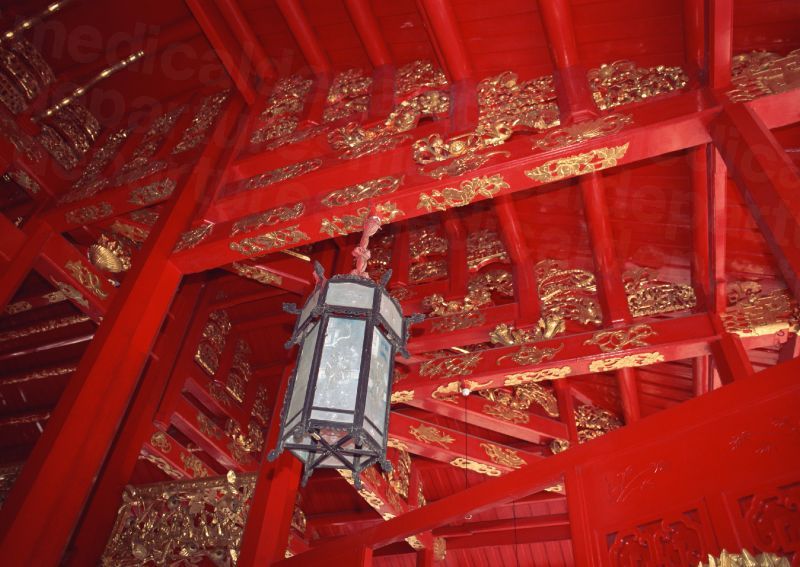 Is Bangkok handicapped accessible?
With a little research and forward-planning, there is no reason why you should encounter any major difficulties during your stay in Bangkok. Whilst the majority of guest houses and budget hotels may not have elevators, if you stick to modern, mid-range hotels you should find that most are well-equipped to cater for disabled guests. The modern, air-conditioned shopping malls provide a welcome respite from the heat and have plenty of disabled toilet facilities and numerous cafes and restaurants that are wheelchair-friendly.
Outside, the sidewalks can be a little difficult to negotiate for wheelchair users and the visually-impaired alike. A combination of uneven pavements and high kerbs can make navigation difficult, not to mention the parked vehicles, phone booths, signage, people eating and bikers taking shortcuts that can all be hazardous.
Travelling around Bangkok, however, can be less arduous:
Flights:
There is help available for disabled passengers at all airports, including immigration assistance and help with baggage collection. If you do require assistance, it is advisable to inform your airline when you book your flight. Bangkok Suvarnabhumi provides a rail link into the city which has excellent facilities for disabled travellers, including spacious wheelchair-accessible elevators equipped with braille buttons and voice announcement, wheelchair friendly access gates, disabled toilet facilities and designated areas on all trains for disabled passengers only.
Taxis:
Sedan-sized cabs are, quite often, powered by natural gas. The gas tank is generally located in the trunk of the vehicle, which can mean that there is not always enough room to fit in a folded wheelchair. However, this is generally not an issue if you use larger sized taxis.
Trains/Metro (MRT):
The MRT (underground train system), is very modern and has excellent facilities for disabled travellers, including lifts and wheelchair access at all stations. However, the overground train network has a limited number carriages that support wheelchair access, and there are no facilities at all at many provincial stations for disabled travellers.
What is the downside? What should I know about visiting?
Possibly the biggest threat you will experience is exhaustion. Bangkok is a vast city and you will find that you do a lot of walking. Coupled with the excessive heat, you can soon get dehydrated and run the risk of suffering a bout of heatstroke. Ensure that you take regular drink breaks, and make use of the cheap public transport options that are available to help navigate around the city.
What now?
To make your appointment, call the toll-free number provided or book online.
See below for ways to contact us and please get in touch with our Customer Care Team if you've any questions relating to any aspect of plastic surgery in Bangkok.