A lot of people from around the world travel to Phuket, Thailand, for different cosmetic surgery procedures. Some for breast surgery, others butt implants, others to get an arm lift, and others, for a tummy tuck. And even though Phuket has excelled (and continues to consistently do so) in providing excellent, quality, state-of-art cosmetic services for the abovementioned procedures to patients in Thailand and from around the world, there is another procedure for which Phuket is also very well known: labiaplasty. You might have heard of it (or not), and we're happy to tell you more. And we are happy to tell you why for labiaplasty, Phuket is a very famous destination.
What is a Labiaplasty?
A labiaplasty is a gynecological cosmetic procedure in which the labia (labia minora - inner lip, and labia majora - outer lip) lips of the vulva; are altered and modified. A labiaplasty can be performed on women with congenital vulvar and vaginal anomalies such as intersex (presence of both male and female secual characteristics), vaginal atresia (failure of the vagina to canalize), mullerian agenesis (malformation of the uterus and fallopian tubes), traumatic tearing of the labia following childbirth, accidental damage to the labia, trauma or aging. A labiaplasty can also be performed during the creation of a new vagina, such as in people who opt for sex reassignment surgery.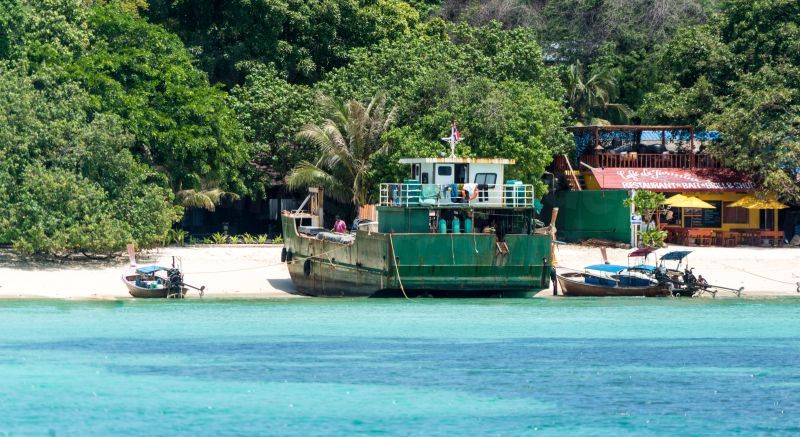 How Much does a Labiaplasty Cost?
For labiaplasty, Phuket offers the best and most competitive prices. In general, a labiaplasty procedure that would normally cost AUD $9,000 (NZD $9,700) would be as cheap as AUD $2,960 (NZD $3,200) in Phuket, on average. This corresponds to a reduction of about 66% of the original price. And on top of that, the cost of life, accommodation and flight to and from Phuket, are also very affordable.
Where in Phuket can I get a Labiaplasty done?
First and foremost, there is a wide variety of qualified plastic surgeons who are able to perform the procedure. At Medical Departures, we work with more than 800 rigorously trained and board certified plastic surgeons and medical providers, which is one of the reasons why for cosmetic surgery procedures such as labiaplasty, phuket reviews are always positive from patients who entrust Medical Departures with their care. Additionally, we work with more than 200 clinics spread across the country, which gives you, as the patient, a wider pool to choose from.
For labiaplasty, Bangkok Hospital Phuket , alongside with the Phuket Plastic Surgery Institute, are a couple of premium facilities to offer this procedure. Their state-of-art equipment, integrative and patient-centered surgical care, affordable prices and culturally diverse medical teams are all reasons that contribute to their success, alongside with the expertise and experience of their workforce.
There are several reasons why a woman would opt to have a labiaplasty done. Irrespective of your reason, we are confident that for your labiaplasty, Phuket will offer you excellent care, top-notch services and at the most competitive prices if you book with Medical Departures.