Why are People Choosing to Have Plastic Surgery Performed in Thailand?
Is there an annoying blemish that has been nagging at you? Has an accident left you with a scar that you would rather not see? Or has the genetic lottery left you feeling underwhelmed and wanting to do something about it? Millions of people have one or all of the above, and many of us do decide to undergo cosmetic surgery as a way of addressing these issues. Increasingly, international patients are turning their attention towards Thailand so, if you're considering plastic surgery, there are lots elements to consider before taking the plunge, which is where Medical Departures can help.
Thailand is an excellent place to start looking, for many reasons, not least the amazing value of surgery there. Every year millions of people flock to take advantage of Thailand's modern healthcare facilities, state-of-the-art equipment and top-notch surgeons. But why is this? What is it about plastic surgery in Thailand that has people flocking here year after year?
The simple answer is investment. When Thailand realised that it was becoming popular as a medical tourism destination, it decided to invest to ensure that its facilities were world class, thereby guaranteeing a top place in the industry. Doctors' training levels are exceptionally high, materials are of the highest quality and facilities and equipment are modern and state-of-the-art.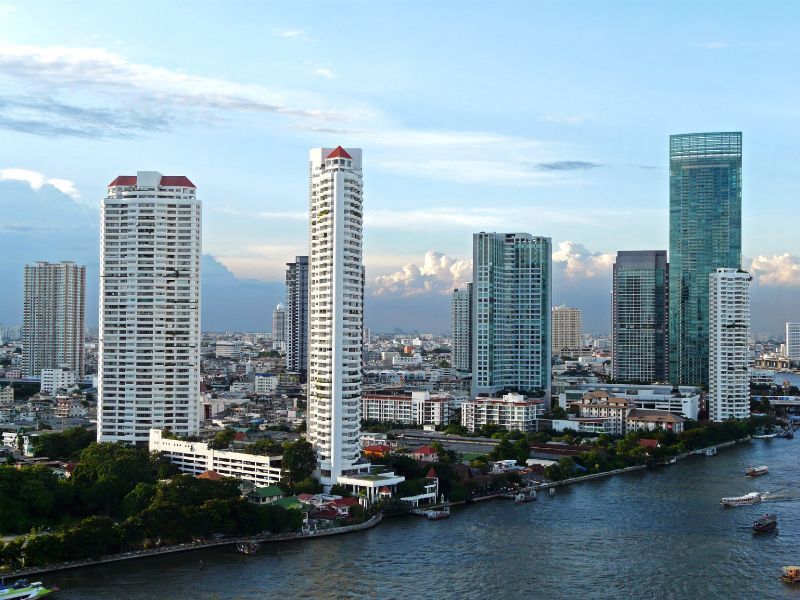 Can I be Sure That I am Receiving the Best Treatment?
This is all coupled with a wealth of experience that gives you the immense peace of mind that you will walk away from the experience feeling immensely satisfied. Plastic surgery is, of course, a big undertaking that requires lots of forethought, and when we decide to take the plunge we of course want the best results possible.
How can I be Sure I Make the Right Choice?
Still, it can seem overwhelming when we look at the plethora of options available and try to navigate our way through them. There is no need to worry as, here at Medical Departures, we are set up to help you find exactly the right doctor, clinic or hospital for your needs. When it comes to guaranteed results, reputable medical facilities in Thailand , such as Phuket Plastic Surgery Institute , Kamol Hospital , Bangkok Hospital Phuket , Yanhee Hospital and Nirunda Cellport Thailand , consistently deliver outstanding treatments.
What are Some of the Impressions of Former Patients?
Phuket Plastic Surgery Institute (PPSI) boasts a top-class team of plastic surgeons, management, healthcare providers and medical staff, and their aim is to be the best aesthetic plastic surgery facility in Thailand, ASEAN and Asia Pacific. Diane from Australia had this to say about them, "I would like to thank the PPSI and hospital for providing me an opportunity for us to make the journey to physical change at an affordable price. The service you provide is of a great standard. I will highly recommend my experience to my friends and family back in Australia."
Kamol Hospital is led by Dr Kamol Pansritum, a specialist in plastic surgery who has performed more than 10,000 cases of sex reassignment and facial feminization surgeries. Aor Niphaphan was extremely pleased with her work; "I would recommend this doctor I was a complicated case that had a higher risk due to so much going on all at once & he absolutely nailed it - my boobs are perfect!"
The doctors at Bangkok Hospital Phuket are renowned, not only nationally, but also internationally for their leadership and expertise in the diagnosis, management and treatment of various ailments affecting patients of all ages. Mrs Helen Delarue said, "My journey as a patient from beginning to end has been amazing and all made possible thanks to Rose from my first request for an appointment right through completing all my arrangements up to meeting on my final appointment day. I am 100% totally satisfied with my whole experience and would not hesitate to return as a patient or recommend your service to others. I will be forever grateful .. thank you Rose."
Yanhee Hospital pride themselves on their patient care and personal touch and their staff are all approachable with continued professional development to keep them at the cutting edge of medical advances and technology. PJH from Finland said, "It was my first time in a hospital, but the staff were great so I never felt scared or uncomfortable. Everything was above my expectations"
Combining artistry and science together, Nirunda Cellport Thailand prefer their patients to walk out with a refined natural look, not an artificial appearance. Jessica said, "It has been 3 weeks since my surgery and I'm feeling wonderful already. I went to the Nirunda Clinic in Bangkok because it was personally recommended to me. My friend had gone to Nirunda last year and also had a wonderful experience."
So, to book your treatment at on of our quality-checked plastic surgery clinics in Thailand , get in touch with the Medical Departures Customer Care Team now!