Have you heard all the buzz? There is an amazing destination where you can pay a very low arm lift cost. Thailand is this amazing destination. Now, it doesn't just deliver on price but quality as well. We have all the info to make your trip to Thailand for an arm lift a success.
Bangkok Or Phuket?
The two main destinations in Thailand, to travel to for an arm lift, are Bangkok and Phuket. Bangkok is a massive bustling city that does have more options in the way of arm lift clinics and hospitals. On the other hand, it is very busy and hectic, so some travelers may prefer the more peaceful and laid back environment of Phuket. You should determine which location you want to stay in so that you can then determine which clinic you want to visit.
The Prices To Pay
The big question is how much does an arm lift cost in Thailand. Whether you choose Bangkok or Phuket the prices are roughly the same. They also don't vary that much between different hospitals and clinics. For an approximate cost that represents what the average person would need to pay, have a look at your countries table below.
| | | | |
| --- | --- | --- | --- |
| | Cost in Australia (AUD) | Cost in Thailand (AUD) | Total Savings (AUD) |
| Arm Lift Surgery | $10,200 | $3,500 | $6,700 |
| | | | |
| --- | --- | --- | --- |
| | Cost in New Zealand (NZD) | Cost in Thailand (NZD) | Total Savings (NZD) |
| Arm Lift Surgery | $10,900 | $3,700 | $7,200 |
| | | | |
| --- | --- | --- | --- |
| | Cost in the UK (GBP) | Cost in Thailand (GBP) | Total Savings (GBP) |
| Arm Lift Surgery | £6,000 | £2,000 | £4,000 |
| | | | |
| --- | --- | --- | --- |
| | Cost in the US (USD) | Cost in Thailand (USD) | Total Savings (USD) |
| Arm Lift Surgery | $7,700 | $2,600 | $5,100 |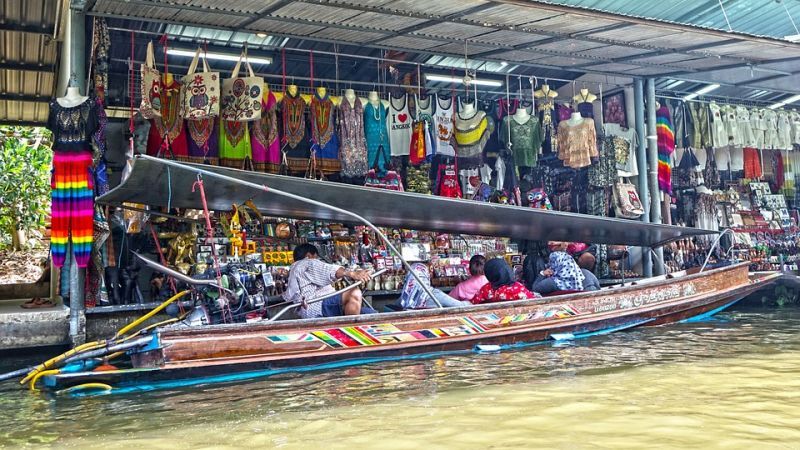 The Best Clinics To Visit
If you are going to Bangkok we recommend the arm lift surgeons found at the Yanhee Hospital, Samitivej Hospital , and Asia Cosmetic Hospital. These are the three best private hospitals in the city. They have the best medical staff and the most modern facilities. Besides these locations, we also recommend the Nirunda Cellport Clinic . It is a small establishment that specializes in arm lifts and other surgeries.
If you're going to Phuket we have to recommend the Phuket Plastic Surgery Institute as your number one choice. This is a prestigious establishment with the best surgeons on the island. And of course, the facilities are modern, spacious, and set up specifically for foreign patients.
How To Find Out More?
You can find out more about these clinics by navigating to their pages on our site. Just type their name in our search bar. You will be able to look at surgeon bios and read arm lift reviews left by previous patients. Don't forget to have a look at some of the arm lift before and after photos. You can also contact the clinics or request a free quote.
Now you know all about the great clinics and the great arm lift cost. Thailand delivers on all these accounts. So don't ponder on it anymore. Make this amazing country the destination to overhaul your arms. Want to know more about arm lift clinics in Thailand, check out our listings, or speak to Customer Care.