Looking to alter your appearance or shape? Too much tension in your back? Save up to 70% on breast reduction treatment in Phuket with Medical Departures.
Thailand's burgeoning medical tourism sector provides patients the perfect opportunity to enjoy a wonderful vacation with high-quality, inexpensive cosmetic treatment.
Why Choose Phuket For Breast Reduction Surgery?
Thanks to a growing medical tourism sector that welcomes millions of international patients each year, Thailand has become increasingly enticing to cross-border travellers. Low-cost cosmetic treatments, world-class facilities and leading surgeons—it is no wonder Australian, New Zealand, Britons and American are visiting Phuket, Thailand's most popular island beach resort.
Medical facilities are second to none, known particulary for all forms of cosmetic and aesthetic treatment, including dermabrasion, anti-aging, and of course, breast work. Thailand was the first Asian country to be awarded accreditation for the Joint Commission International (JCI), a leading US healthcare organisation. Not surprisingly, three of those facilities are in Phuket.
Highly-respected doctors and surgeons undergo extensive training in Thai medical schools, practicing to the the highest standards. Many go on to undertake specialist training abroad, honing both their English language skills and medical expertise.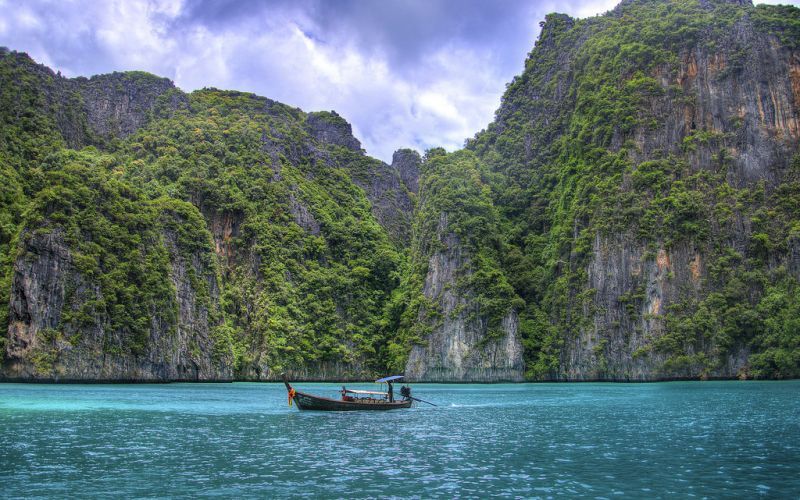 How Does Treatment Compare to Home?
All our clinics are quality-checked and rigorously vetted. Patients will also find
comparable treatment to home with modern equipment and
fully-trained surgeons carrying out a range of aesthetic procedures. Check out our highly-rated clinics, including Phuket Plastic Surgery Institute .
How Much Is Breast Reduction Surgery Compared to Australia and New Zealand?
Enjoy major savings on the breast reduction price in Phuket with Medical Departures:
Breast reduction in Australia: $18,000 US

Average breast reduction treatment in Phuket: $3,800
Why Choose Cosmetic Surgery in Phuket?
Located in the southeast of Thailand, Phuket is the perfect place to relax and recover from treatment. Low-cost plastic surgery procedures now account for a growing percentage of medical procedures carried out in Thailand.
Featuring a heady mix of old and new, Phuket is home to bustling markets, diverse restaurants, intimate bars and chic clubs. For shoppers, head to Patong Town, whilst Phuket Boat Lagoon and the Royal Phuket Marina is less than seven miles from the city centre.
The Phuket Butterfly Garden and Insect World is one of Phuket's original attractions, providing an extensive collection of butterflies, tarantulas and scorpions. Experience Phuket's exciting array of festivals taking place throughout the year, or you can discover one of Phuket's many historic temples.
Don't forget Phuket's glorious white sandy beaches around the southern and western coasts, where you will find some of the finest hotels and spas in Thailand.
Planning to Stay in Phuket
You will find numerous accommodation options available in Phuket Town , from the luxury resorts of Surin and Ao Bang Thao to family-friendly Rawai.
What's the Next Step?

Book online with Medical Departures
and take advantage of discounted rates on your quality-checked
breast reduction clinics in Phuket
. If you seek further information or would like to share any concerns, please get in touch via phone, e-mail or our dedicated online chat—we are always here to assist.