Are you looking to improve or make desired changes to your appearance in a safe, friendly and, above all, professional environment – all in a tropical paradise renowned for its friendly faces and welcoming culture? If so, consider the high-quality, easily affordable cosmetic procedures offered by the internationally awarded "Center of Excellence" Phyathai 2 Hospital, Bangkok.
Among many other medical procedures, Phyathai 2 Hospital specializes in the following procedures to help you look your best: breast augmentation, breast implants, tummy tuck, and top procedure.
With doctors trained and educated at respected institutions in Germany, the UK, the USA, Canada and elsewhere, Phyathai 2 Hospital truly embraces the international label and actively courts international patients, including those coming to Thailand, the Land of Smiles, for medical tourism.
Medical tourism in Thailand , particularly cosmetic dermatology and plastic surgery, is popular and growing, partly because of the low prices, but also because of the expertise.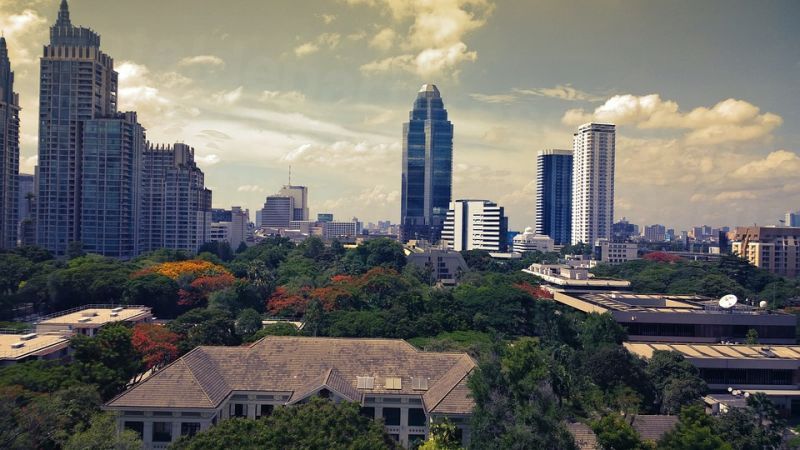 The staff at facilities like Phyathai, from receptionist to physician, speak exceptional English to walk you through all the steps for your procedure in a clean, patient-friendly environment. Interpreters are on hand to offer translation in many other languages as well, like for Japanese patient Shigeru. He writes:
"Language could not be the barrier even I cannot speak either English or Thai fluently since I received generous help and support from the hospital's Japanese interpreter. The doctors also were very detailed to explain the process of treatment, which was clear and easy to understand. Therefore, it made me feel secure and rely on the treatment during the time I was here."
Among other languages, medical ambassadors are available to assist patients in English, Arabic, Chinese, German, Cambodian, French, Spanish, Burmese, and Bangladeshi.
To help facilitate your visit and procedure and ensure it is as comfortable as possible, staff are always on hand and ready to help with the following logistical solutions:
- Assisting with clinical enquiries
- Scheduling medical appointments
- Coordinating with the admission process
- Estimating the cost of services
- Booking a hotel reservation
- Assisting with visa procedures
- Arranging for the transportation: Airport or Hotel pickup
- Coordination with international insurance company
As part of Phyathai 2 Hospital's ongoing mission to "assist overseas patients to receive the best medical healthcare", patient service -- whether in-person, over the telephone, or in-person --remains a top priority for the facility.

Richa Charma, an actual patient of Phyathai 2 Hospital, offered this testimonial regarding her experience with the outstanding quality of care from Phyathai 2 Hospital: "By the recommendation of our family friend, we selected Phyathai 2 Hospital which our family experience to be the best hospital with an excellent care and services."
The hospital is easily accessible, within walking distance from Sanam Pao BTS Skytrain Station, Bangkok's modern railway system stretching across the city. Affordable accommodations are conveniently available directly adjacent to the hospital, with special discounts for Phyathai 2 Hospital patients. Staff will be more than happy to help you arrange these accommodations prior to or during your visit.
Bangkok is a medical tourism hotspot for a reason – high-quality, affordable medical work in a Western-friendly environment. Phyathai 2 Hospital is the leader in this field and with Medical Departures' you can compare prices, ask for a free quote and always know that we will give you the best prices available with our