Generally, tourists are flocking to Thailand for its exotic beaches, unique Thai hospitality, unique culture, entertainment opportunities and medical treatments. Medical tourism in Thailand significantly grew over the past few years due to several reasons: cross-border medical training, widespread air travel and rising health-care costs in developed countries.
Thai hospitals are among the first in Asia to be accredited by an international organization. Today, there are over 50 JCI accredited hospitals in Thailand and many of them are located in Bangkok and surrounding districts. All within easy reach of the airport.
At Medical Departures, we gather data on these private medical facilities to ensure that they adhere to world-class standards. All of them are pre-screened and patients have nothing to worry about regarding the information we present. Medical departures offerinsurance, warranties and best price guarantees on the facilities that we recommend to our international patients.
Another tremendous advantage for international patients is the Medical departures No Worries warranty. This option is available with certain clinics when patients visit a global doctor or facility. We will pay all the airfare and hotel expenses if a patient need to return to have a procedure fixed.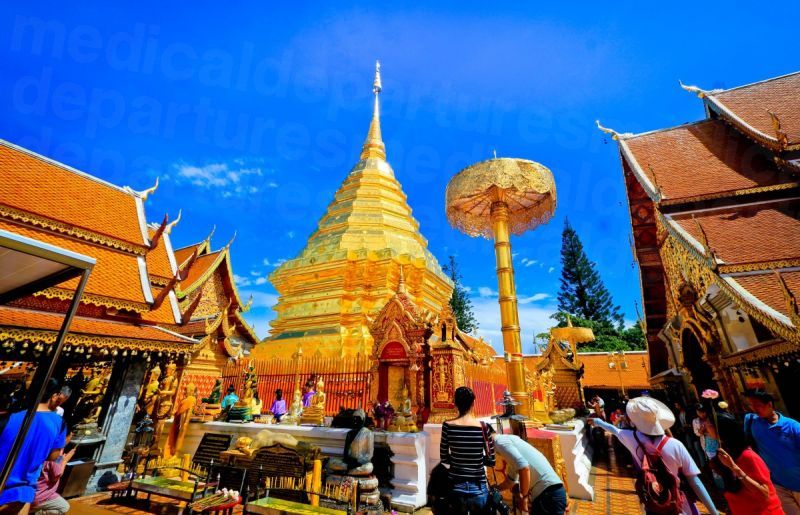 Samitivej Hospital was founded with a vision of caring for every patient holistically and not simply being concerned with their physical health. This vision has inspired all the staff and doctors since the facility opened. They treat a wide-range of cosmetic problems and continuously strive and innovate towards excellent levels of care and safety for the patients.

Yanhee Hospital in Bangkok has created multi-specialty treatment centers for the growing health needs of the local and international communities. This facility welcomes thousands of local and overseas patients annually, filling an important niche in the plastic surgery and general medicine market. If you are considering getting plastic surgery, make Yanhee Hospital a part of your experience. You can truly have the health and beauty that you are looking for.
Both these prestigious hospitals contribute to the growing Thailand medical tourism industry. They provide a wide range of medical procedures like plastic surgery for body, breast, butt, eyes, face, nose and stomach. All of these are offered at a much lower price without compromising its quality.
You may now realize that Thailand is not only known for being one of the most visited places in the world, but it is also one of the most popular countries for its medical services. If you want to enjoy its tourist spots after recovering from plastic surgery in Thailand , the best time is during the dry period from November to May.
Medical tourism in Thailand is definitely a big and fast growing part in the development of its economy. However, Thailand has been recognized for its fantastic tourist spots for decades. They are now shifting to a new phase servicing the increasing demand for top quality affordable medical health care services – so take advantage. Search our quality-checked Thailand clinics to find your ideal medical tourism holiday.