If you constantly feel that a baby would complete your family, but have been unable to get pregnant for any number of reasons, don't despair. Going to Thailand for IVF treatment may change your life forever. Thanks to the IVF cost, Thailand is a popular medical tourism destination with high success rates for this fertility treatment. And once you do get pregnant and have a baby, you will be surprised how life changes for you.
IVF is a modern solution to many fertility problems
You may face some physical problem like blocked tubes, ovulation difficulties, uterine problems, fibroids or others. Your partner may have low sperm motility or even low sperm count. There are also many instances of unexplained infertility. Thanks to in vitro fertilization it is possible that many of these difficulties can be overcome and you can get pregnant. IVF has come to the aid of millions of childless couples, enabling them to have their own babies.
Going to Thailand for IVF treatment makes sense on many levels as you can
Enjoy a holiday in one of Thailand's popular holiday spots like Phuket, Pattaya, Koh Samui, Bangkok, Chiang Mai or others.

Have a relaxing time in warm weather. And relaxation increases your chances of successfully getting pregnant.

Get treated by highly qualified and experienced doctors who are expert in different fields of fertility.

Go to medical centers with top-notch facilities, high end diagnostic equipment and the latest medical devices.

Take advantage of the assisted hatching techniques that may help you out.

Stay for more than one treatment cycle, simply because it is affordable.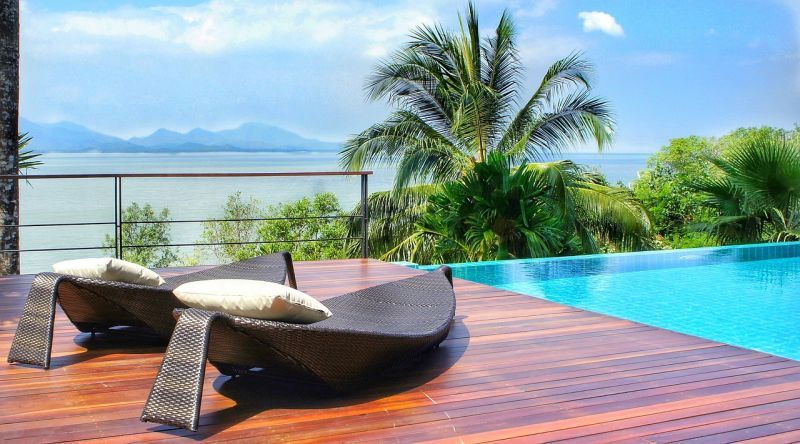 You (and your partner) can undergo all the latest diagnostic and assisted reproduction techniques that will enable you to get pregnant. And if there are viable embryos, these can be frozen for later use as well. Have a look at IVF reviews. Thailand is very popular for this treatment.
Recommended IVF hospitals in Thailand
As there are numerous IVF hospitals in Thailand in different locations, you may find it difficult to zero in on one that has high success rates and meets your expectations. As such, it is best to book via Medical Departures since we always verify all the details of the hospitals and clinics that we list on our website. We also check that the doctors have the right qualifications and experience and we offer the best price guarantee. Among the recommended IVF hospitals offering low cost IVF treatment in Thailand are:
Bangkok Hospital Phuket – located in Phuket, this is a JCI accredited medical facility with various departments offering all kinds of surgeries and treatments. It has a dedicated IVF center as well.
Samitivej Hospital – this is a popular JCI accredited multi-specialty hospital located in Bangkok.
Phyathai 2 International Hospital – located in Bangkok, this is a large 550 bed medical facility offering expert care and treatment in different medical specialties including IVF.
What is the IVF cost in Thailand?
In a western country you would pay an average of US$12,000 (CAD15,221, £9,212, €10,179, AUD15,176, NZD16,321) for IVF treatment. In Thailand you would pay around US$7,000 (CAD8,879, £5,373, €5,938, AUD8,853, NZD9,521) for similar treatment.
Confirm your booking with Medical Departures to take advantage of the low IVF cost in Thailand to maximize your chances of a successful pregnancy.