Are you traveling to Bali? Liposuction cost comparisons between domestic hospitals and Balinese clinics have proven that you can get the treatment in Bali up to 70% cheaper than back home.
Bali – the Island of the Gods
Considered by many to be the closest thing to paradise on earth, holidaymakers from all over the planet have long been attracted to the island's intoxicating blend of volcanic hillsides, sandy coastlines, sculpted rice terraces and rich, cultural history. There are countless Hindu temples and monuments to explore, not to mention plenty of water sports activities to enjoy such as yachting, rafting, canoeing, fishing and even freediving!
The savvier amongst us, however, have come to realize that the island offers far more than just a great vacation. Cosmetic surgery services in Bali are becoming increasingly popular. Many patients have become disenchanted with, for example, the soaring domestic price of liposuction. Bali offers an affordable alternative, and thousands of medical tourists have already taken advantage of the superior quality treatments that are readily available here for a fraction of the prices being charged back home.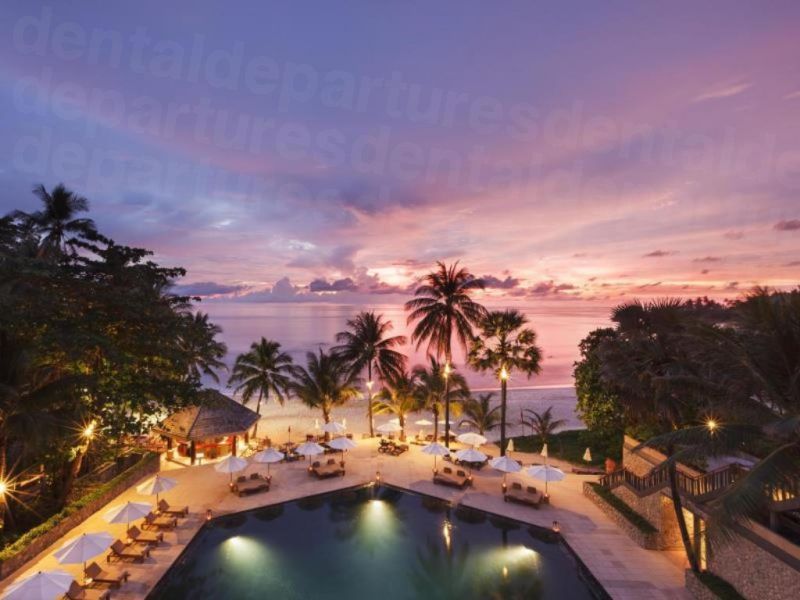 How Much Does it Cost for Liposuction Treatment in Bali?
Compared to domestic prices, you could save as much as 70% on the cost of your treatment simply by visiting a clinic in Bali. As a general guideline, the table below depicts the typical fees that you would expect to pay at home, alongside the average price being charged by clinics in Bali:
| | | | |
| --- | --- | --- | --- |
| | Domestic Cost | Price in Bali | Saving |
| Australia (AUD $): | $6,650 | $1,940 | 70% |
| New Zealand (NZD $) | $7,135 | $2,170 | 69% |
| United States (US $): | $5,015 | $1,590 | 68% |
| Great Britain (GBP £): | £3,920 | £1,290 | 67% |

To ensure that you get the best deal possible, if you book your treatment through Medical Departures, you can take advantage of our best price guarantee policy. That way, you're certain to pay the lowest price currently available anywhere on the market for your procedure.
For added peace of mind, you might want to consider taking out additional medical insurance before you travel, just to cover you in the unlikely event that any unforeseen complications arise. We can put you in touch with several independent insurance providers who can arrange a policy for you at a preferential rate, saving you even more money on the cost of your treatment.
How do I Find a Reliable Clinic in Bali?
Our website contains a list of reputable surgeons and facilities in Bali . Each entry in our listing has passed a series of checks to confirm the validity of professional memberships and also the legitimacy of all doctor qualifications.
For low-cost liposuction, BIMC Hospital is considered to be Bali's premier facility. They have been catering for the needs of international patients for nearly 20 years now, and are the first choice for many overseas patients.
So, contact our Customer Care Team now if you have any questions about doctors in Bali, liposuction, cost of treatment or, indeed, anything else regarding medical services in Bali.