Last fact-checked: 22 October 2022
Even with diet and exercise, some people find that stubborn pockets of fat—particularly around the hips, thighs, buttocks, calves, ankles, back, arms, neck or breasts—just won't budge.
Undergoing liposuction abroad is a safe, effective and affordable way of removing unwanted pockets of fat, and with Medical Departures, you will find highly skilled, fully licensed surgeons offering this procedure for a fraction of the cost back home.
Discover how you can save thousands at one of our quality-checked liposuction clinics in attractive destinations like Mexico, Turkey and Thailand—as well as useful tips and advice for your trip abroad as a medical tourist.
What Is Liposuction?
Often combined with other cosmetic surgery procedures, "lipo" (as the procedure is informally known) is one of the easiest ways to sculpt your body into your desired shape.
The procedure, which normally takes between one and two hours, uses a suction device that is inserted through one or more small incisions to remove fat cells from target areas of the body; these specific areas often include one or more of the following:
The belly (abdominal) region, often combined with a tummy tuck

Hips

Lower back

Calves and ankles

Breast, often combined with a breast lift

Buttocks

Rear thighs

Arms (sometimes combined with an arm lift)

Neck or lower chin (facial liposuction)
What Does the Procedure for Liposuction Entail?
Most liposuction procedures only take around ninety minutes, depending upon how much fat is removed and whether you have multiple liposuction sites on both sides of the body, in which case the treatment may take around three hours.
Before the liposuction procedure begins, you will be given an anaesthetic. Once this has taken effect, the surgeon makes small incisions in the target area and inserts a suction device to remove the fat.
After a pre-surgical consultation and evaluation, your surgeon will choose the most appropriate liposuction technique based on your aesthetic goals, the area of the body being treated, and your medical history.
The most popular liposuction techniques are outlined below:
Tumescent (traditional) liposuction—the most popular liposuction method, whereby a solution of saltwater, anaesthetic and epinephrine (a drug that causes blood vessels to constrict) is injected into the target area, causing the tissue to swell up and stiffen.

Via a small incision, a thin tube known as a "cannula" is then inserted under the skin. This is connected to a vacuum deceive which essentially sucks fat cells and excess fluids from that target region.
Laser-assisted liposuction (LAL)—a small laser fiber is inserted through a tiny incision in the skin; once activated, the high-intensity light emitted emulsifies fat cells, which are then removed via a cannula.

Ultrasound-assisted liposuction (UAL)—a metal rod is inserted through a small incision in the skin which emits ultrasonic energy to break down the walls of fat cells. This technique may also be used in combination with the traditional tumescent technique.

An innovative variation of this technique known as VASER-assisted liposuction is also now used by many cosmetic surgeons to help improve skin contouring and limit harm to the skin. Find out more about VASER liposuction here.
Power-assisted liposuction (PAL) — a cannula is inserted into the area being treated which rocks back and forth to create a subtle but consented vibration. This effect allows fat cells to be extracted quicker and more efficiently than other techniques. Often preferred when large volumes of fat are being removed, PAL can also result in less pain and swelling.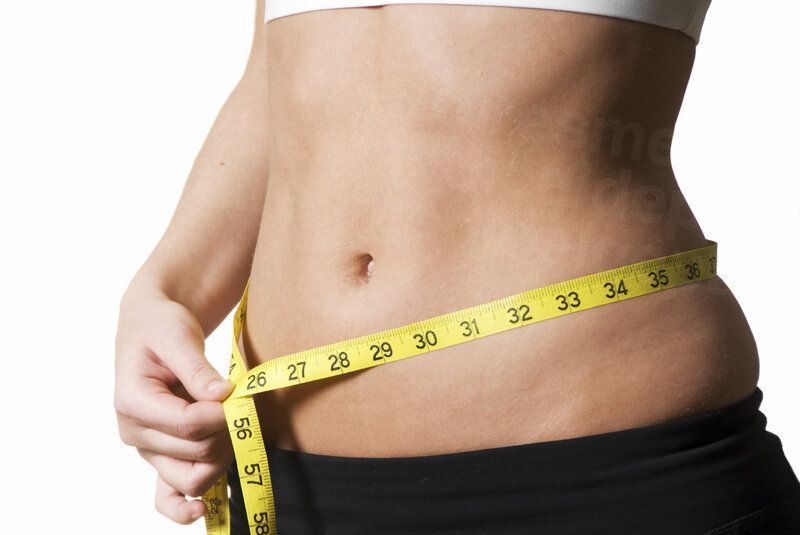 Facial Liposuction
Double chins, jowls, turkey or wattle-necks can all be banished with facial liposuction–and the great thing about it is that most people will just think you've lost weight.
Compared to a facelift, liposuction has much less downtime, less pain, faster results and it costs a lot less.
In terms of the procedure, after an anesthetic is administered, small incisions will be made either beneath your chin, in the angle of your jaw or inside your lower lip. A cannula (narrow tube) is inserted through the incision and this will be used to pump in a solution to liquefy the fat, which is then sucked out, usually using the same tube. The ultrasound technique may also be applied to break up fat cells.
This process is similar to other areas of the body where lipo may be applied, including hips, arms, thighs, tummy and other areas of the body.
Who Can Undergo Liposuction?
You may be a suitable candidate for liposuction if:
It should be noted that liposuction is not considered to be an overall weight-loss method. For surgical weight loss treatments, visit our guide to undergoing bariatric surgery abroad with Medical Departures (eg. gastric band or bypass surgery).

If you are unsure as to your suitability, Medical Departures can arrange online consultations with liposuction experts around the world who can provide a preliminary assessment and advice before you fly.
Liposuction Before and After: What to Know
Your surgeon will be able to answer any questions you have and provide you with instructions. It is likely that before liposuction surgery you will be asked to:
Stop smoking to promote better healing and minimize complications.

Try to achieve lifestyle or weight changes to ensure the best results.

Avoid taking aspirin or other medications that cause increased bleeding.
After liposuction surgery you will need to:
Get someone to pick you up as you won't be able to drive

Preferably have a companion stay with you overnight

Wear comfortable, loose clothing
What's the Recovery Time from Liposuction?
Immediately after surgery your wounds may drain or leak fluids for several days.

You may need to wear special tight garments to keep your skin compressed for several weeks.

Discomfort, rather than pain, is usual after liposuction which may last for several weeks.

Bruising and swelling are normal, lasting for 7 to 10 days. Swelling will be at its maximum after 48 hours and will gradually subside over the next two or three weeks.

You should take it easy and refrain from strenuous exercise in the first six weeks.

Gente movement, especially walking, is encouraged as soon as possible after surgery.

Patients can typically fly home after a week following surgery. This will be dependent on your recovery progress and how large an area is being treated. Ultimately, your surgeon abroad will be able to give you the green light in terms of when it is safe to fly back home.
Note: We always recommend that medical tourists purchase flexible flight tickets allowing dates of travel to be amended for free or for a small fee.
How Much Does Liposuction Cost Abroad?
The below table gives estimated prices for liposuction in three of our most popular destinations for liposuction abroad, namely Turkey, Mexico and Thailand. Equivalent prices are given in US dollars, pound sterling and euros.
Country

Average Liposuction Price (USD)

Average Liposuction Price (GBP)
Average Liposuction Price (EUR)

Turkey

$2,300 - 2,900
£1,700 - 2,100
€2,000 - 2,500

Mexico

$3,000 - 4,000

£2,100 - 2,900

€2,500 - 3,400

Thailand

$1,500 - 4,000

£1,00 -

2,900

€1,300 -

3,400
Please note: These prices are average estimates obtained from our range of partner clinics in Turkey, Mexico and Thailand. For exact prices, see our individual clinic listing pages, or get in touch with one of our representatives for a personalized quote, free of charge.
How Much Can I Save on Liposuction Compared to Back Home?
In general, most patients see savings of 50-80% by traveling abroad and undergoing liposuction treatment at one of our providers in countries like Mexico, Turkey and Thailand.
Liposuction costs do vary, depending on the area you are having done. For instance, larger areas, such as your tummy will cost considerably more than, say, only a small area around the upper arms.
From gathering data from our partner clinics, the average liposuction price in Turkey is GBP 2,000.
A similar procedure in the UK would cost at least two or even three times this, averaging at GBP 4,500.
Note: For exact prices, take a look at our recommended global listings further down this page.
Best Liposuction Clinics: Mexico, Turkey and Thailand
Medical Departures has partnered with hundreds of clinics and hospitals around the world; to narrow down your search, we would always recommend visiting a facility in a country that is close to home so as to avoid long-haul flights, as well as save money and related travel expenses.
Liposuction in Turkey
If you are based in the UK or an EU country, Turkey would be your best bet thanks to the quality on offer, cheap flight prices and affordable accommodation.
Five of our top clinics in Turkey for liposuction are:
>> Full list of Turkey liposuction clinics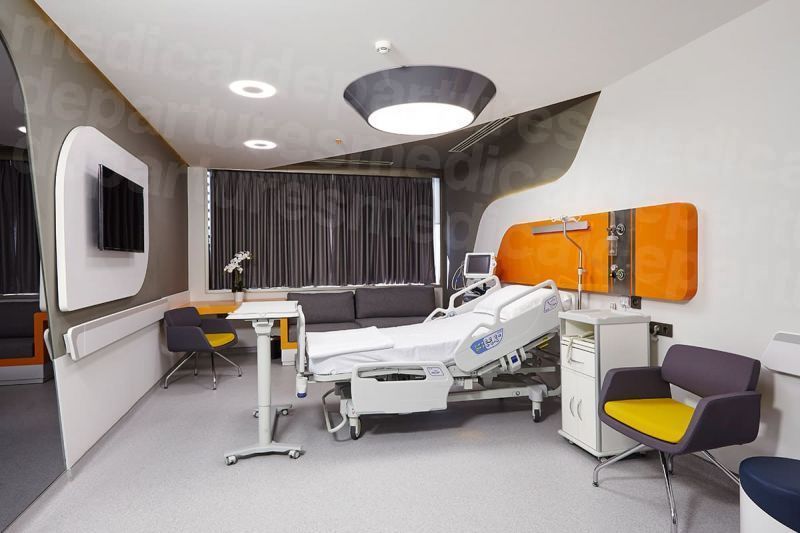 Liposuction in Mexico
For Americans, Mexico is the leading destination for liposuction abroad, with places like Cancun, Playa del Carmen, Mexico City and Tijuana all quick and easy to reach.
Five of our top clinics in Mexico for liposuction are:
>> Full list of Mexico liposuction clinics
Liposuction in Thailand
Another top destination for all kinds of medical travel is Thailand, especially for Europeans, Aussies and Kiwis seeking a combined holiday.
Five of our top clinics in Thailand for liposuction are:
>> Full list of Thailand liposuction clinics
Other useful Medical Departures links: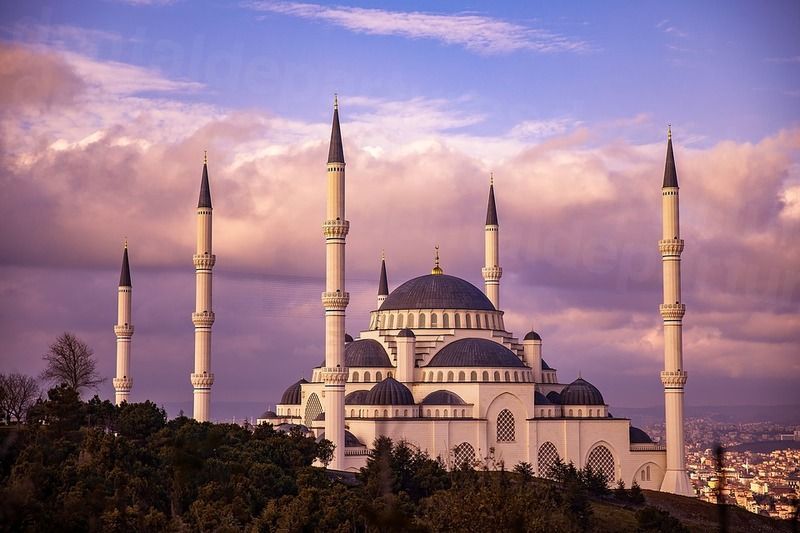 Is Undergoing Liposuction Abroad Safe?
While it's true there are unscrupulous clinics in every country, the Medical Departures site only features the best regional hospitals and clinics that have passed our strict background checks.
While no medical procedure can ever be guaranteed, you can mitigate any problems by booking with a reliable facility that you can trust.
This is why Medical Departures makes it our business to work only with the best, carrying out our own pre-screening checks before we partner with any medical facilities.
Our checks include:
As one of the world's leading online medical booking agencies, Medical Departures also provides patient reviews, virtual tours and clinic photos so you can look before you book and be assured that your liposuction abroad is handled by qualified and reliable doctors.
How Do I Book with Medical Departures?
To book your free appointment, get in touch with our Customer Care Team via email, phone or online chat. You can also schedule your treatment directly through our site via each clinic listing page. There is never a charge to you for our services, and thanks to our Best Price Guarantee pledge, you'll never pay more than you have to.
Sources:
Healthcare in the UK: a guide to the NHS. Expatica. Website accessed: 12 October 2021. https://www.expatica.com/uk/healthcare/healthcare-basics/the-national-health-service-and-health-insurance-in-the-uk-1092057/
Arm Lift. American Society of Plastic Surgeons. Website accessed: 12 October 2021. https://www.plasticsurgery.org/cosmetic-procedures/arm-lift/procedure
Liposuction. Medline Plus. Website accessed: 12 October 2021. https://medlineplus.gov/ency/article/002985.htm

Liposuction. Mayo Clinic. Website accessed: 12 October 2021. https://www.mayoclinic.org/tests-procedures/liposuction/about/pac-20384586
Liposuction: What You Should Know. WebMD. Website accessed: 12 October 2021. https://www.webmd.com/beauty/cosmetic-procedure-liposuction
International Society of Aesthetic Plastic Surgery. Website accessed: 12 October 2021. https://www.isaps.org/
Kennedy, Madeline. What is liposuction? 13 February 2021. https://www.insider.com/what-is-liposuction
Watson, K. Everything You Want to Know About VASER Liposuction. Healthline. https://www.healthline.com/health/cosmetic-surgery/vaser-liposuction
Abraham, T. Manoj. Liposuction of the Face and Neck. Medscape. 13 April 2016. https://emedicine.medscape.com/article/842367-overview