Last fact-checked: 20 October 2021
Get rid of stubborn, hard-to-remove fat with liposuction in Turkey and save thousands compared to back home—all while discovering exciting destinations, including Istanbul, Antalya and İzmir.
With Medical Departures, you can find experienced, reputable surgeons and clinics with savings of up to 70% to be made when booking directly through our site.
Best of all, it's completely free to schedule an appointment and you'll never be asked to pay any upfront charges.
What Is Liposuction?
Also called lipoplasty, this procedure creates shapelier contours, allowing you to wear the clothes you want (and likewise, not wearing clothes when the time calls for it!) with newfound confidence.
Essentially, excess fat that has collected around targeted areas is suctioned (or vacuumed) out of the body through small incisions, which often results in small weight loss (although this should not strictly be considered as a weight loss surgery).
Over time, the area from where the fat is removed flattens out, revealing the contours that simply aren't possible with diet and exercise alone.
Often combined with other cosmetic surgery procedures, liposuction generally takes between one and two hours, and can be performed under local or general anaesthesia in cases where a large amount of fat is removed.
Liposuction can be used to treat one or more of the following areas:
Abdominal area (often combined with a tummy tuck)

Hips

Back and chest

Buttocks

Thighs

Arms (often combined with arm lift surgery)

Breasts (often combined with breast lift surgery)

Calves and ankles

Neck or lower chin (facial liposuction)
Note: Separate procedures may be required when treating multiple areas, depending on the amount of fat being removed, the length of the surgery, a patient's personal preferences and professional advice from your surgeon.
What Does the Procedure for Liposuction Entail?
Modern medicine today allows several different techniques that remove fat cells. Each method employs a specialised suction device inserted through a small incision at the target area.
As an in-patient procedure, general anaesthetic is normally used for more extensive treatment, meaning patients should stay in hospital or at an outpatient facility overnight for monitoring.
Minor procedures, such as facial liposuction where only a small amount of fat is removed, may be carried out under local anaesthetic with sedation, with no overnight stay in hospital necessary.
Common liposuction techniques are explained below:
Tumescent liposuction—considered the traditional liposuction method, this is the most popular way to remove fat cells as it does not require general anaesthetic. Instead, a solution consisting of salt water, local anaesthetic and epinephrine is injected into the target area, causing the localized area to become numb and tissue to swell up and stiffen.

A thin tube (or "cannula") is then inserted under the skin via one or more small incisions. A vacuum device is connected to the other end that uses a suction process to remove fat and excess fluids.
Ultrasound-assisted liposuction—UAL uses ultrasonic energy to break down fat cell walls; this can also be used together with tumescent liposuction.

A similar method that has grown in popularity in recent years is VASER®-assisted liposuction (or Vaser lipo); this uses a specialised rod that similarly emits ultrasonic energy, with the added benefit of improving the precision of the contouring and limiting damage to the surrounding skin.

Read more about what VASER liposuction entails with this guide.
Power-assisted liposuction (PAL)—a specialised device, inserted into the target area via a small incision, is used to create a subtle but rapid vibration that, in turn, breaks up fat cells. Often preferred when large volumes of fat are being removed, PAL makes it easier for surgeons to control the removal of fat cells, which are suctioned out through a cannula.


Laser-assisted liposuction (LAL)—this method uses a fine laser fiber that emits a high-intensity light to essentially emulsify fat cells. Similar to PAL, the fat is then removed via a thin cannula before incisions are closed and sutured.

Facial Liposuction in Turkey
As most of us soon realise after we hit 30 (or if you're lucky 40), the effects of ageing and weight gain can cause fat deposits on or around the face. This can create the appearance of a double chin, a flabby jawline and plump cheeks. While natural weight loss can help to a certain degree, this can be one of the hardest areas to shed excess fat.
With facial liposuction, surgeons in Turkey can remove the excess fat, creating a more attractive yet still natural appearance. This can be completed as a standalone procedure or combined with other cosmetic treatments or even plastic surgeries, such as:
Neck lift

Browplasty

Eye bag removal
Find out more about what the procedure entails with our global facial liposuction guide.
Who Can Undergo Liposuction?
Fat pockets, whether so-called "love handles" around the abdomen, hips, thighs or upper arms, are very difficult to dislodge by exercise or diet alone.
You may have been following a strict diet and exercise regimen for a long time and not seen the kind of results you want. This is when liposuction may be considered.
Candidates for liposuction in Turkey should:
Be seeking better definition in certain areas of the body following diet and exercise.

Have localized areas of fat deposits that are disproportionate with the rest of your body

Have a stable weight, particularly following dramatic weight loss or gain

Have good skin elasticity.

Avoid smoking for several weeks before surgery.

Be aware that liposuction is not an overall weight-loss method, unlike bariatric surgery.
Not sure about your suitability for liposuction in Turkey? Then get in touch with a representative from Medical Departures; they can put you in touch with Turkey liposuction surgeons who will provide a preliminary assessment before you travel and book.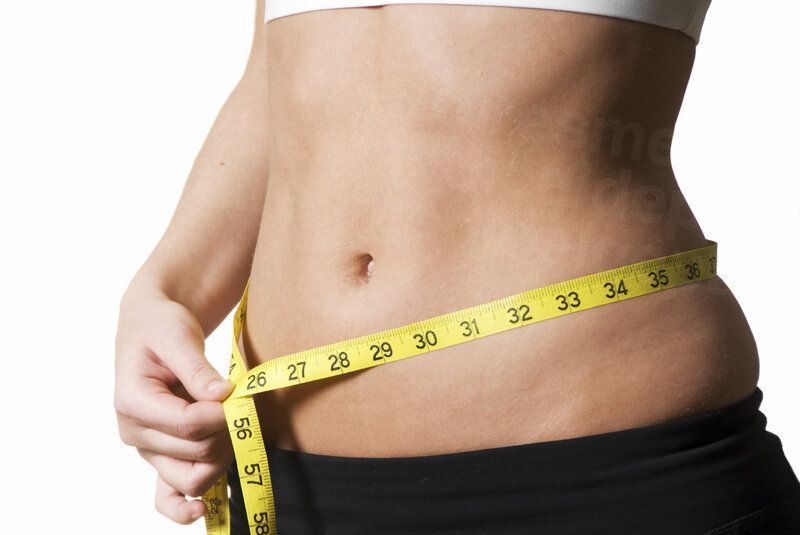 What Is the Recovery Time from Liposuction?
Following surgery, please note the following considerations about your recovery and potential side effects:
After the surgery, you will have some bruising around the treated area(s) and you will also experience some numbness.

The bruising can last up to six months but will begin to subside after a week or two.

Stitches will be removed a week after the surgery.

You will be given a support garment to wear after your stitches are removed and have to wear this for at least three to four weeks.

You'll be able to return to most of your normal activities within a week or so if you have a relatively small area treated, and a little longer if you've had a larger operation.

The results of the procedure will take up to six months to become apparent. During that time, you may experience swelling, swollen ankles, scars and inflammation of the treated area as some of the side effects of the procedure.
Note: If you are having surgery, holiday activities and sightseeing in Turkey should be carried out prior to your procedure; afterwards, it will pay to have booked into a good hotel with amenities like room service where you can recover in comfort.
How Much Does Liposuction Cost in Turkey?
Take a look at the table below giving prices estimated for liposuction in Turkey:
| | | |
| --- | --- | --- |
| Clinic Name | Estimated Liposuction Price (GBP) | Estimated Liposuction Price (EUR) |
| | £1,300 - 1,600 | €1,500 - 1,900 |
| | £2,500 - 3,500 | €2,900 - 4,000 |
| | £1,300 - 1,800 | €1,500 - 2,100 |
Please note: These prices are estimates calculated at the time of writing, based on averages provided by the above-listed clinics in Turkey.
How Much Can I Save on Liposuction in Turkey Compared to the UK?
While costs do vary depending on the area being treated, the reputation of the clinic and other factors, most patients based in the UK can save between 50% and 70% by undergoing liposuction in Turkey.
Take a look at the table below showing a price comparison between UK and Turkey clinics for different liposuction procedures:
For instance:
The average price for "traditional" liposuction in Turkey is GBP 2,000, compared to GBP 5,000 in the UK.
The average cost of VASER liposuction in Turkey is GBP 3,000, compared with GBP 6,000 - 7,000 in the UK.
The average cost of facial liposuction in Turkey is GBP 2,500, compared with GBP 5,500 - 6,500 in the UK.
Note: These price estimates were obtained from our partner clinics in Turkey at the time of writing. For exact prices, take a look at our recommended global listings further down this page.
Best Clinics in Turkey for Liposuction
If you are considering a trip as a medical tourist, you will discover plenty of options for excellent quality care in modern facilities, especially when booking with Medical Departures.
Five of our top clinics in Turkey for liposuction are:
Alternatively, head to our full list of Turkey liposuction clinics with surgeons based in Istanbul, Antalya, İzmir and Ankara.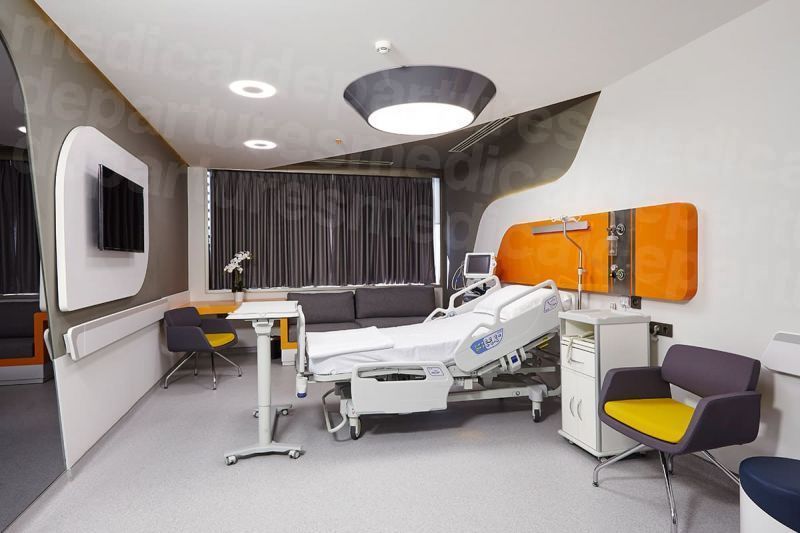 Credit: Medlife Group
Is Undergoing Liposuction in Turkey Safe?
Private hospitals and medical clinics in Turkey provide modern, contemporary facilities in relaxing, holiday-like locations. Clinics are well-equipped, hygienic and meet internationally recognised standards on safety.
While all forms of surgery carry unique risks, especially those which involve general anaesthesia, undergoing liposuction in Turkey's best facilities should be no riskier than having the same treatment in the UK, Germany or the US, just as long as you choose one that has been independently verified and background checks.
This quality investigation process is something that Medical Departures takes great pride in; our thorough background checks include:
Searches of criminal/legal records

Collating and publishing verified patient reviews

Confirming professional memberships, such as with the International Society of Aesthetic Plastic Surgery (ISAPS)

Carrying out onsite visits and gathering genuine before and after photos, as well as images of the facilities

Verifying doctor and surgeon qualifications
Click here to find more information about the associated risks of undergoing liposuction and safety considerations.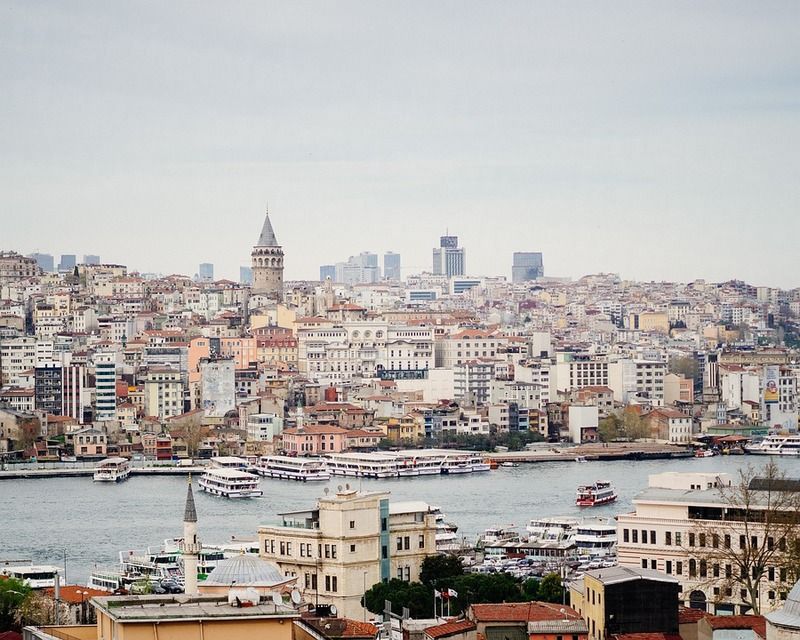 Turkey Travel Information
Depending on the nature of your procedure, Turkey offers the potential to enjoy a memorable holiday prior to surgery and then recuperate in comfort before heading home.

This vibrant, diverse country is founded on an ancient civilization that has developed over the centuries. There are historic artifacts, cities and buildings throughout the country from empires that have come and gone, as well as fascinating and natural wonders unique to this part of the world.
Istanbul

Istanbul's towering spires and domes are a recognisable feature of its skyline while winding, narrow streets with aromas of shisha, coffee and kebabs are unforgettably Turkish. Against a backdrop of the shimmering Bosphorus—the waterway that bisects the East and West sides of the city—this impressive metropolis is considered one of the world's most enchanting tourist destinations.

The Topkapi Palace, Blue Mosque and Hagia Sophia are some of its most popular attractions, while hip districts, like Moda in Kadikoy, and Nisantasi in Silsila offer a lively café society and upscale shopping.
Antalya

Turkey is renowned for its coastline, and Antalya, the largest city on the Turkish Riviera overlooking the Mediterranean, is the top spot here for low-cost, high-quality cosmetic surgery. Here, holidaymakers can try paragliding or scuba-diving, as well as excursion tours to nearby Roman ruins and other must-see attractions listed as UNESCO World Heritage Sites.

Take a look at the quality of care on offer in Antalya with our list of verified hospitals and clinics.

For more information about visiting Turkey as a medical tourist, check out our main guide here.
How Do I Get to Turkey? Can I Fly?
Major airports in Turkey, such as those in Istanbul and Antalya, as well as the capital of Ankara, receive daily flights from all over the world.

For Brits and other Europeans, budget airlines such as RyanAir, EasyJet and Wizz Air offer return tickets for as low as EUR 100, while national carriers, such as British Airways and Turkish Airlines, generally charge between EUR 200 - 300 for a return flight.

The flight time from London to Istanbul is a little under four hours.
Find out more about Turkey's visa and entry requirements here.
How Do I Book with Medical Departures?
First, take a look through our recommended liposuction clinics in Turkey, or visit our full global listings page with other destinations including Mexico, Thailand, Malaysia, Costa Rica and South Korea.
To book, get in touch with our Customer Care Team via email, phone or online chat. Our representatives can help you arrange a presurgical consultation, provide personalized price quotes (that fall under our Best Price Guarantee policy), and arrange accommodation for the duration of your stay in Turkey.
Sources:
Liposuction. Medline Plus. Website accessed: 20 October 2021. https://medlineplus.gov/ency/article/002985.htm
Liposuction. Mayo Clinic. Website accessed: 20 October 2021. https://www.mayoclinic.org/tests-procedures/liposuction/about/pac-20384586
Kennedy, Madeline. What is liposuction? 13 February 2021. https://www.insider.com/what-is-liposuction
Liposuction: What You Should Know. WebMD. Website accessed: 20 October 2021. https://www.webmd.com/beauty/cosmetic-procedure-liposuction
International Society of Aesthetic Plastic Surgery. Website accessed: 20 October 2021. https://www.isaps.org/
Liposuction. American Society of Plastic Surgeons. Website accessed: 20 October 2021. https://www.plasticsurgery.org/cosmetic-procedures/liposuction/safety
Watson, K. Everything You Want to Know About VASER Liposuction. Healthline. Website accessed: 20 October 2021. https://www.healthline.com/health/cosmetic-surgery/vaser-liposuction
Abraham, T. Manoj. Liposuction of the Face and Neck. Medscape. 13 April 2016. https://emedicine.medscape.com/article/842367-overview
Face Liposuction. International Society of Aesthetic Plastic Surgeons. 2021. https://www.isaps.org/procedures/facial-plastic-surgery/facial-liposuction/
GoTurkey. Website accessed: 29 July 2021. https://www.goturkey.com/
Turkey Visa Fees. Visa Guide. Website accessed: 20 October 2021. https://visaguide.world/europe/turkey-visa/fees/