Last fast-checked: 28 October 2021
Abdominoplasty prices at home prohibitively expensive? Then consider undergoing your tummy tuck abroad—and return home from a relaxing holiday with a flatter, firmer stomach having saved up to 70% with Medical Departures.
This global tummy tuck guide gives you the lowdown on the best destinations to have this popular cosmetic surgery, as well as what the procedure entails, how to prepare, price comparisons and information on how to book at any one of our fully verified abdominoplasty clinics around the world, with destinations including Turkey, Mexico, and Thailand.
What Is a Tummy Tuck?
A tummy tuck, otherwise known as abdominoplasty, is a type of cosmetic surgery that removes excess skin and tightens muscles to give you a flatter, firmer stomach.
Different techniques can be used to achieve your desired results; for example:
You may want to opt for either a full or mini tummy tuck; each involves different incision sites and lengths.

Liposuction may or may not be used depending on the amount of fat to be removed.

Connective tissue (fascia) sitting over the abdominal muscles may be tightened.

You and your surgeon will need to decide which anesthetic option is right for you; these include local anesthesia with oral sedation, conscious sedation, or general anesthesia.
In the following sections, we look at what the main abdominoplasty techniques involve, as well as what to expect before and after surgery.
Why Get a Tummy Tuck?
For some of us, no matter how hard we exercise and diet, we just can't shift "love handles" or that so-called "spare tire." This may not necessarily be through our own fault; even those who are slim and in proportion may still have a sagging tummy with loose and wobbly skin.
And even if you have managed to drop weight, particularly around the face, arms and chest, many find that fat around the midsection still won't budge. This is because fat cells around the stomach area contain a higher amount of alpha receptors, making them much more difficult to remove.
Some of the common causes of tummy fat are:
Old age

Genetics

Hormonal imbalance

Pregnancy

Significant weight loss

Previous surgery, such as a C-section

Immobility preventing strenuous exercise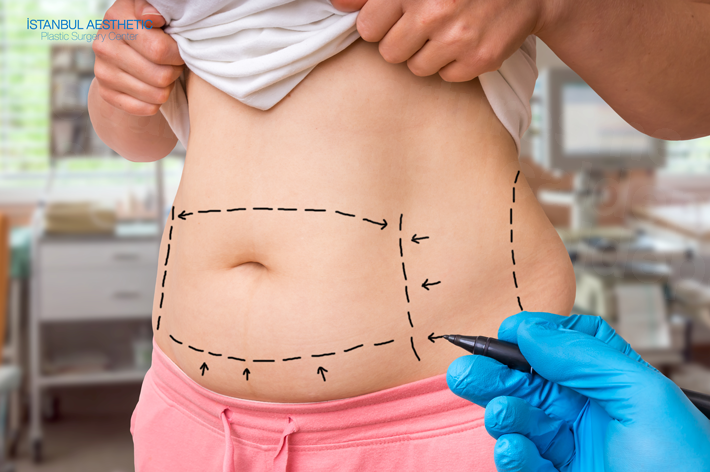 Who Is a Suitable Candidate for an Abdominoplasty?
As long as you are in good health, a tummy tuck is suitable for both men and women. It is most commonly performed on patients aged between their late 20s to late 50s.
Ideally, abdominoplasty is an option if you have already lost weight and have excess fat or loose skin, or if you have been pregnant and you want to reduce the skin and tighten your tum.
Plastic surgeons may advise against undergoing this procedure if you:
Still have the potential to lose significant weight through diet and exercise.

Are planning to become pregnant in the future.

Suffer from a chronic health condition, such as diabetes or heart disease.

Have undergone previous abdominal surgery.

Are obese (BMI of over 30).

Are a heavy smoker with associated conditions, such as hypertension.
If you are unsure about your suitability, it is advisable to consult a local doctor before booking your trip abroad. Many of the overseas clinics and hospitals listed on our site also offer free consultations which can be conducted online with help from our Customer Care Team.
How to Prepare for a Tummy Tuck
Before your procedure and to achieve the best results, reduce associated risks and optimize your recovery, it is highly advisable to:
Stop smoking. Whatever your surgery, smoking increases the risk of complications, particularly due to decreased blood flow.

Maintain a well-balanced diet. Nutrients strengthen your immune system for faster recovery.

Consult a doctor at home who will be able to advise which medications you should stop taking, if applicable.

Exercise. This will help build muscle mass and prevent weight gain after surgery when you will have to take it easy.
It is also important that your surgeon abroad is able to review your medical records, as well as carry out a pre-surgical evaluation and physical, in order to fully assess your suitability.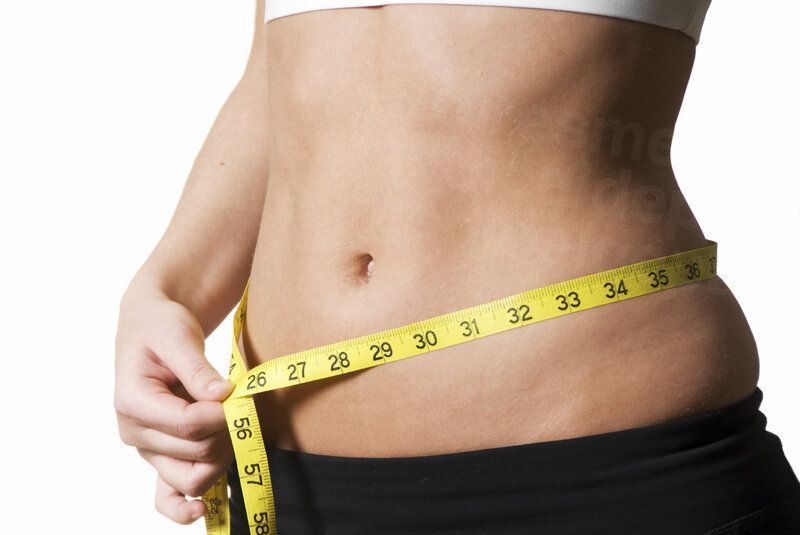 What Does the Procedure Involve?
Tummy tuck surgery can either be carried out:
In a hospital as an inpatient procedure, particularly when undergoing treatment where general anesthesia is administered. In this case, you will be asleep for the entirety of the operation and will need to stay overnight in hospital for monitoring.

As an outpatient procedure at an accredited surgical facility; this applies to cases where only local anesthesia is used, often together with IV sedation.
After a pre-surgical consultation and evaluation, you should be ready to begin your procedure. Once the selected anesthesia has taken effect, the surgeon will make incisions between the public bone and belly button, thus allowing access to the abdominal area. The incision is usually made in an elliptical or horizontal oval shape.
After skin and fat cells are removed, connective tissue (known as fascia) that covers the abdominal muscles is then tightened and closed with permanent sutures.
In the case of a full tummy tuck, the skin around the belly button will be repositioned; this is done by making additional incisions so that the belly button can be moved to a more natural position before being sutured in place.
Finally, the main incision used to access the stomach area (normally from hip to hip) will be stitched together; this will leave a small scar running along the natural bikini line crease, which should fade in time.
To complete the procedure, the area is disinfected and bandaged.
Types of Abdominoplasty
Full Tummy Tuck vs Mini Tummy Tuck
Both full tummy tucks and mini tummy tucks are used for the purpose of tightening skin around the belly area. The main differences are outlined below:
A full tummy tuck removes considerably more loose skin and fat from the lower abdomen, with the remaining skin pulled down to cover the area. This creates the need for the belly button to be repositioned and muscles around the pubic area tightened. A longer incision is required, running from hip to hip.

A mini tummy tuck involves a smaller incision, generally 6 to 12 inches shorter. The surgeon targets the loose skin below the belly button, leaving this section tighter and firmer. While this technique is quicker to carry out and leaves a much smaller scar, any loose skin around the upper abdominal won't be removed.
Liposuction and Abdominoplasty
Depending on a patient's cosmetic goals, health condition and surgeon's advice, a tummy tuck may be carried out in combination with liposuction, a procedure known as lipoabdominoplasty.
First, liposuction (normally of the ultrasound or tumescent type) is performed to remove excess fat cells, which are broken up inside of the body before being suctioned out via a tiny cannula. This is then followed by an abdominoplasty to get rid of loose skin and excess abdominal tissue.
How Long Does Tummy Tuck Surgery Take?
Most abdominoplasty surgeries take between two to three hours.
The time will depend on whether it is a full or mini tummy tuck, as well as the amount of excess fat being removed.
The time you'll be at the clinic or hospital may be as little as half a day—or as much as two or three days in cases where general anesthesia is used.
Tummy Tuck: Post-Op Recovery
Immediately after surgery, you should:
Arrange for someone to pick you up as you won't be able to drive.

Stock up with ice packs and petroleum jelly to ease discomfort.

Wear loose, comfortable clothing you can get on and off easily.

Take any medication, such as painkillers or antibiotics, as prescribed.

Avoid any vigorous holiday activities before flying home.
Tummy tuck recovery times vary, depending on a number of factors, including the extent of the surgery you undergo (i.e. full or mini tummy tuck).
Generally, most people require one or two weeks before they can return to work, although some may take up to four weeks. If you are in good shape at the time of your surgery, you are much more likely to have a shorter recovery time.
It should also be noted that:
Immediately after your tummy tuck surgery, you are likely to experience discomfort, swelling and pain, which will be eased with medication

You should plan to stay in a comfy hotel room or other accommodation for a couple of days (and one with room service).

Stitches will be removed between 5 and 7 days following the procedure and you will be given instructions about showering/bathing and walking.

Exercise can actually speed up the healing process, so you will most likely be encouraged to walk around after a couple of days of bed rest.

After you have returned home, you will be instructed to wear a compression garment under your clothes, as well as elasticized stockings to help prevent blood clots.

A gentle exercise regime, such as light walking, will be encouraged by your doctor, but do avoid anything particularly strenuous for around six weeks in order to minimize the chances of your wounds reopening.
What Are the Risks Involved?
Like any invasive surgery, tummy tucks do pose certain risks, including:
Fluid accumulation beneath the skin (seroma).

Tissue damage (in certain cases, tissue may heal at a slower rate on its own or patients may have a surgical touch-up procedure).

Slow wound healing.

Visible scarring.

Changes in skin sensation due to minor nerve damage.
Read more about the risks and side-effects of tummy tuck surgery here and find out about the associated risks of using general anaesthesia here.
How Much Does a Tummy Tuck Cost Abroad?
Take a look at the table below showing average price estimates for tummy tuck surgery in Turkey, Mexico and Thailand:
| | | | |
| --- | --- | --- | --- |
| Country | Tummy Tuck Price (USD) | Tummy Tuck Price (GBP) | Tummy Tuck Price (EUR) |
| Turkey | $2,100 - 4,700 | £1,600 - 3,500 | €1,900 - 4,100 |
| Mexico | $2,000 - $4,000 | £1,400 - 2,800 | €1,700 - 3,400 |
| Thailand | $3,200 - 4,000 | £2,400 - 3,500 | €2,800 - 4,100 |
Please note: These prices were estimated at the time of writing; for updated figures, check out our individual clinic listing pages.

For more tummy tuck prices abroad, scroll down the page to find links 100s of background-checked plastic surgery clinics, with destinations including South Korea, Spain, the Philippines, Colombia, Malaysia and Indonesia.
How Much Can I Save on a Tummy Tuck Abroad Compared to Back Home?
As an elective procedure, abdominoplasty surgery is not covered by the NHS or private insurance providers in the US. In terms of how much you can save:
Tummy tucks cost between USD 8,000–USD 10,000 in the USA.

Tummy tuck surgery costs between GBP 5,000–7,000 in the UK.

When undergoing the same abdominoplasty treatment abroad, such as in Turkey or Mexico, you can expect to pay between USD 2,000 - 4,500—between 50% and 70% less!
Best Global Clinics for Tummy Tuck Surgery
Below, find links to some of the best tummy tuck clinics in Turkey, Mexico and Thailand. Feel free to click through to see more information about each one, including prices, photos, patient reviews and surgeon profiles.
Turkey
>> Full list of Turkey Abdominoplasty Clinics (including Istanbul, Antalya, Ankara, and Izmir)
Mexico
>> Full list of Mexico Abdominoplasty Clinics (including Tijuana, Mexicali, Los Cabo, Cancun, Mexico City and Zaragoza)
Thailand
>> Full list of Thailand Abdominoplasty Clinics (including Bangkok, Phuket, Pattaya and Chiang Mai)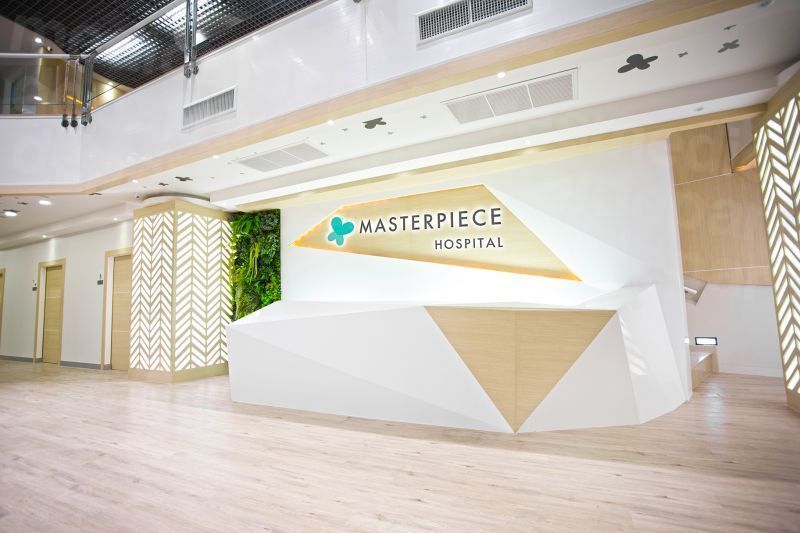 Why Book a Tummy Tuck Abroad with Medical Departures?
Tummy tuck costs are considerably lower abroad—you can expect to save at least 50% depending upon your chosen destination.
Booking through Medical Departures ensures that you get the best prices available, without ever having to compromise on quality. You can rely on safe surgery with impressive end results thanks to our stringent background checks on all medical facilities listed on our site.
Our quality-checked clinics and board-certified surgeons will ensure your tummy tuck procedure has the greatest chance of success.

Combined with a holiday (prior to your surgery), you'll have the chance to relax in pleasant (and hopefully warm) surroundings. Plus, you can always head to your chosen destination a little early and squeeze in some sightseeing and fun activities before surgery, giving your body time to recuperate post-op.

Our extensive listings make it easy for you to see clinic photos, real patient tummy tuck reviews and other useful information — it's all on the Medical Departures site – helping you to make a well-informed choice.
Getting Started with Medical Departures
First, browse through our full range of background-checked clinics and hospitals for your tummy tuck.
Booking your tummy with Medical Departures is made easy when you connect with our Customer Care Team; we can be reached around the clock via phone, email or online chat. There is never a charge for our services.
Sources:
Kermes, F. Why Is Belly Fat the Last to Go? Livestrong. 26 October 2021. https://www.livestrong.com/article/303582-why-is-belly-fat-the-last-to-go/
Combined Liposuction and Tummy Tuck Offers Best of Both Procedures. American Society of Plastic Surgeons. 26 October 2021. https://www.plasticsurgery.org/news/press-releases/combined-liposuction-and-tummy-tuck-offers-best-of-both-procedures
Tummy tuck (abdominoplasty). NHS. 26 October 2021. https://www.nhs.uk/conditions/cosmetic-procedures/tummy-tuck/
Why you should quit smoking before having surgery. The Truth Initiative. 6 March 2017. https://truthinitiative.org/research-resources/harmful-effects-tobacco/why-you-should-quit-smoking-having-surgery
Tummy Tuck Surgery (Abdominoplasty). WebMD. 26 July 2019. https://www.webmd.com/beauty/cosmetic-procedures-tummy-tuck
What are the steps of a tummy tuck procedure? American Society of Plastic Surgeons. Website accessed: 26 October 2021. 
https://www.plasticsurgery.org/cosmetic-procedures/tummy-tuck/animation
American Society of Plastic Surgery. Website accessed: 26 October 2021. http://www.surgery.org/
Newman, T. What to know about general anesthesia. Medical News Today. 5 January 2012. https://www.medicalnewstoday.com/articles/265592
Tummy Tuck. Mayo Clinic. Website accessed: 26 October 2021. https://www.mayoclinic.org/tests-procedures/tummy-tuck/about/pac-20384892