Looking for Bangkok breast augmentation? If you are not well endowed and wish you were, you probably often wondered about getting augmentation surgery. If cost has been a major factor that has held you back, then Bangkok breast augmentation can help you out.
Why is the cost so important?
When you want cosmetic surgery, you are well aware that you have to pay for such procedures on your own as medical insurance – even if you do have it – will not cover the costs. And the rising cost of cosmetic surgery in your country of residence is a major deterrent for medical expenses particularly those that may seem frivolous.
With the rising cost of living and the high cost of plastic surgery, you may simply put the wish on the backburner. However, when you think of traveling to Bangkok for breast augmentation it suddenly seems a viable option. That is because the Bangkok breast augmentation cost is a fraction of the price you would pay in countries like Australia and New Zealand.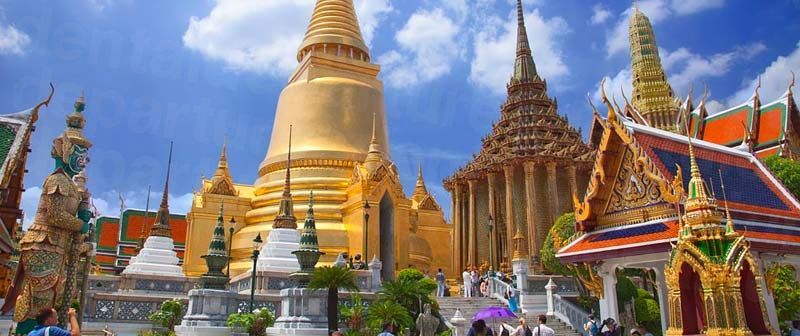 What about the quality of medical care?
You may have the notion that medical care in Thailand is not of the standard that is available in your home country. However, medical education in this tropical country is rigorous and doctors have to study for years before they can get their license to practice. Additionally, many may have done some or even all of their training in western countries.
Top breast augmentation plastic surgeons in Bangkok also have affiliations to local or even international plastic surgery or aesthetic surgery board that have strict criteria for admission. The medical centers usually have state of the art facilities and use advanced technology and devices for the surgery. You can also choose from well known brands of implants that are internationally available.
Cost of breast augmentation in Bangkok
If you don't mind traveling to an exotic foreign locale where you can also have a vacation along with a desired plastic surgery, then Bangkok is a great option. You can choose from among the top breast augmentation surgeons in Bangkok for your plastic surgery. While in your home country you may pay an average of AU$15,300 (NZD16,620, £8,897, €10,556, US$11,500, CAD15,777) in Bangkok you will pay an average of only AU$6,650 (NZD7,225, £3,868, €4,590 US$5,000, CAD6,860) for the same procedure.
The surgery costs will include all medical expenses and other costs, but you will have to factor in the cost of travel and other personal expenses including sightseeing, shopping and other ancillary costs. However, since Thailand is relatively cheap, you still spend much less and you can also select from a range of hotels at different price points to suit your budget. So you save on all fronts.
When the cost of Bangkok breast augmentation is so attractive and you get to have a holiday and still save, you can make your wish for bigger breasts come true. You will no longer have to wear padded bras or other aids to increase your breast size and you will also get renewed confidence with natural looking and feeling breasts.
Discover more about breast augmentation in Bangkok with Medical Departures. Our quality-checked surgeons and clinics, as well as our guaranteed best prices , will ensure you will get excellent care at an affordable price.