If you are looking at any assisted reproductive technique and need help for a successful pregnancy, then for high IVF success rates, Singapore is a viable option. The cost of IVF in this city-state is affordable when compared to existing rates in western countries. The medical care and treatment cannot be faulted and is comparable to what you would get in your home country or even better.
What is the IVF success rate in Singapore?
The IVF success rate depends on many factors, the major ones being the age of the women trying to conceive. If you are below 35 your chances of successful conception resulting in a live birth is higher than if you are above 35 or older. The success rate also depends on general physical health and the nature of the fertility problem you face. The fertility experts at the hospitals will guide you in the best manner possible so that your chances of success increase.
In Singapore, IVF success rates vary from 19% to 40%. In some hospitals success rates can be as much as 50%. Each hospital is required to submit annual statistics and other information to the Ministry of Health in Singapore, so the process is transparent. According to the regulations put forward, no clinic or hospital can transfer more than three embryos at a time since - in case of successful implantation - multiple pregnancies carry their own complications and risk factors. The IVF success rate in Singapore will depend on your personal circumstances and your medical history.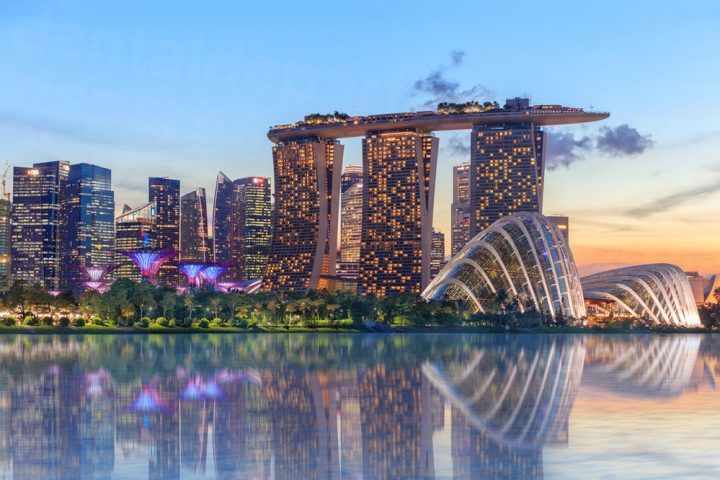 Recommended medical centers for IVF in Singapore
Singapore is a highly developed city state with excellent medical and other infrastructure, has an advanced healthcare system, offering cutting edge services. At Medical Departures we conduct our own checks on the medical centers and ensure that they are high quality, that the doctors are well qualified and experienced and we also offer the best price guarantee. Among the recommended medical facilities forIVF in Singapore are:
Mount Elizabeth Orchard – this is a JCI accredited hospital, testifying to the high standards adopted by the medical professionals here. It has luxurious facilities for staying with all the mod cons possible, including wi-fi and flat screen televisions in case you need to spend time in the room.
Thomson Medical Centre – a full-fledged hospital offering all kinds of services to international and local patients, this medical centre is MD verified and carries excellent reviews and has a five star rating.
Depending on your personal preference, you can select either of these for your IVF in Singapore.
What is the IVF cost in Singapore?
The IVF cost in Singapore is affordable since it costs around AUD7,128 (NZD7,875, £4,341, €4,783, US$5,727, CAD6,930). In a western developed country will cost you around AUD9,899 (NZD10,938, £6,028, €6,643, US$7,952, CAD9,622). So you do save by going to Singapore for your IVF treatment.
Book with Medical Departures and take advantage of the high IVF success rate in Singapore and the top quality medical facilities to maximize your chances of having a baby.