There are many reasons to do so, including the low prices and the high-quality medical infrastructure. We are here to help you plan your trip with some key advice.
1. Know The Key Facts About Abdominoplasty
This procedure (commonly known as a tummy tuck) is an effective way to strengthen and remove fat from the abdominal area. It's not for everyone, so why not have a consultation with a doctor in your home country, to see if it's right for you. Then you can start planning your trip to Bangkok.
2. Book A Consultation With A Top Hospital Or Clinic
You will only want a top surgeon working on you. Where are they found? The top clinics and hospitals, of course. These will be modern establishments with elite surgeons, such as the Phyathai 2 International Hospital , Intellihealth Plus Clinic , and the Paolo Hospital.
You will find that places like these have a long history of treating Western patients. This means their surgeons are trained to international standards and their staff speak English. A visit to one is likely to be just like visiting a clinic or hospital in your home country. The only difference will be the prices.
3. Plan To Pay The Most Affordable Prices
Thailand has an extremely affordable private healthcare system, which will allow you to pay a much lower Abdominoplasty price. Bangkok's clinics and hospitals will not break your bank account and will allow you to afford surgery that would otherwise be unobtainable. Have a look at our price tables below to see the savings.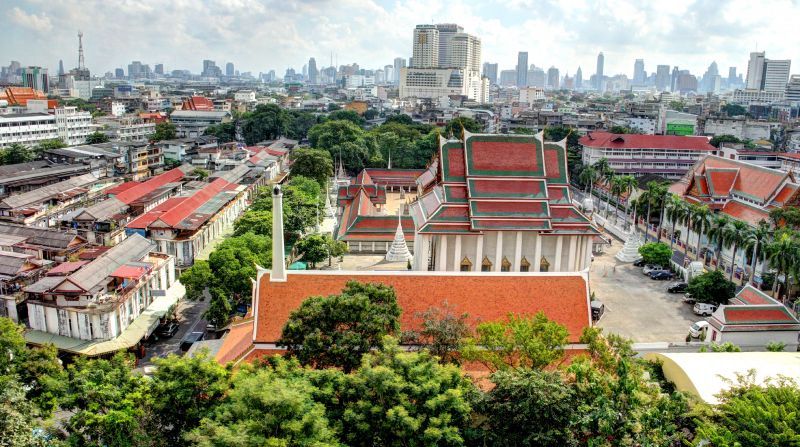 | | | | |
| --- | --- | --- | --- |
| | Price in Australia (AUD) | Price in Bangkok (AUD) | Savings (AUD) |
| Abdominoplasty | $20,600 | $5,600 | $15,000 |
| | | | |
| --- | --- | --- | --- |
| | Price in New Zealand (NZD) | Price in Bangkok(NZD) | Savings (NZD) |
| Abdominoplasty | $22,000 | $6,000 | $16,000 |
4. Book Accommodation Near Your Surgeon
Bangkok is a large and bustling city. This is why it pays to book accommodation near where you will be receiving the surgery. Our clinics and hospitals' pages display their location on a map, so you have an idea of the area. You can also book nearby accommodation directly through these pages.
You really don't want to spend hours stuck in Bangkok traffic. So, when you do select your accommodation, make the location a priority.
5. Be Prepared To Enjoy Your Time In Bangkok
This is one of the most energetic and exciting cities in all of Asia. What do we mean? Well, for starters, it has some of the greatest shopping and nightlife in the world. You will also find some of the tastiest meals around, whether it be street food or local and international restaurants. You are unlikely to be bored when not at the surgeons, just make sure you get out and enjoy yourself prior to your surgery, so you can take it easy afterwards.
Before you go, take one more look at an Abdominoplasty review in Bangkok. This will hopefully inspire you to start planning your trip so that you can transform your appearance and save a massive amount of money.