Unfortunately, nature doesn't always cooperate on this and leaves many with less hair than they desire. Wigs and toupees can hide a lack of natural hair but are usually somewhat obvious to any observer. A much better solution is to have real, natural hair transplanted onto the balding scalp. However, this can be an expensive option costing around US$8,300 (12,000 Australian $ / €7,000 / £6,250) in most "developed" countries. Usually, significant savings can be made when the procedure is carried out in a less expensive country – such as Thailand. A Real Hair Transplant review in Pattaya, for example, shows savings of around 34%.
Actual costs can only be finalized after a full assessment of the work to be undertaken. Obviously, treating a small area will be cheaper than a large area. The procedure involves harvesting hair follicles from other parts of the patient's body and transplanting them to the hairless area (usually, but not necessarily) the head. The procedure is minimally intrusive and is usually performed under a local anesthetic. It can take several hours to complete the transplant, depending on the size of the area being treated.
A high degree of skill is required to successfully apply a hair transplant and some people might be concerned about the quality available in a so-called "third world country". This is where Medical Departures can put your mind at rest. All clinics on their list have been thoroughly scrutinized with regard to facilities, equipment and skills. Only those offering services equal or better than those in the "West" will become MD Verified. It is also a requirement that the staff at these clinics are well versed in the English language.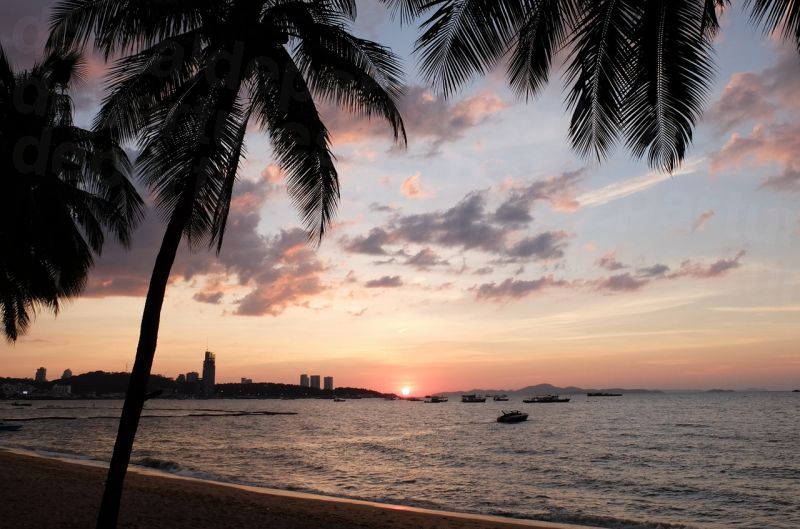 Medical Departures recommend two clinics for real hair transplants in Pattaya. Both of these hold the prestigious MD Premium certification. They are the Apex Profound Beauty Clinic Pattaya Branch and the Vplast Clinic Pattaya Branch. Their transplant prices range from US$2 to 4 per transplanted unit. This can translate to an average of US$5,500 (6,800 Australian $ / €4,500 / £4,100) for the complete procedure. Such savings will subsidize your Pattaya vacation.
Hair transplant before and after
steps and precautions:-
It is often recommended that patients undergo a diagnostic check before having their transplants; preoperative folliscopy assesses the density of any remaining hair as guidance for postoperative checks on the newly transplanted hair grafts. A preoperative application of topical minoxidil plus vitamins often makes for a more successful transplant. Blood thinning medicines, smoking and alcohol should be avoided for several days prior to the procedure. It would also be advisable to undertake any strenuous activities (particularly watersports) during the days before your transplant appointment.
After transplanting, antibiotics may be prescribed for prevention of wound or graft infections. Semi-permeable dressings will be applied which need daily changing. You should allow at least two days for post-operative check-ups. Careful shampooing is important for the first 10 days at least and the new hair area must be shielded from the sun.
Should this Real Hair Transplant review in Pattaya convince you that you need to take advantage of the price savings, watch the linked video at Hair Transplant , then, discuss your wishes with the Medical Departures online customer service team.