The prospect of travelling abroad for this life-changing procedure can seem like a daunting prospect so, before you make any decisions, here are some of the most commonly asked questions regarding undergoing IVF treatment in Singapore:
What is the Quality of Medical Care Like in Singapore?
You may be surprised to learn that there are custom-built fertility clinics here, equipped with the latest medical technologies, and staffed by internationally-trained experts who possess the same skills and qualifications as the doctors in your home country.
At Medical Departures we've carried out background checks on all of our partner IVF clinics in Singapore , verifying qualifications, professional memberships and affiliations to ensure the reliability and trustworthiness of each facility.
Which are the top Facilities in Singapore for IVF treatment?
As part of our quality-checking process, we ask our patients to complete an in vitro fertilization review. Singapore fertility clinics receive consistently positive feedback, with the following institutes being particularly highly-regarded: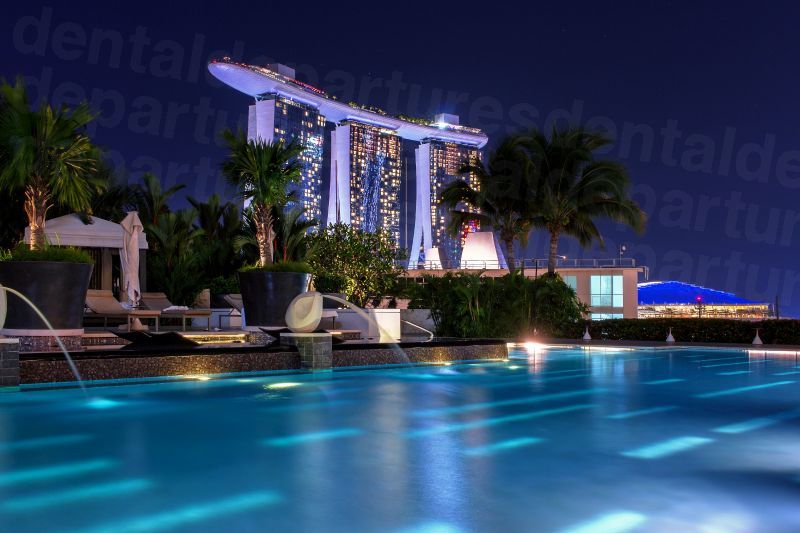 Originally founded over 30 years ago, Mount Elizabeth Orchard are a leading fertility clinic that are accredited by the Joint Commission International (JCI) – one of the world's leading benchmarks for quality health care standards.
Established in 1979, Thomson Medical is one of Singapore's leading providers of IVF treatments and is a popular choice with international patients looking for top-quality, affordable fertility treatments.
How Much Does IVF Treatment Cost in Singapore?
IVF treatment will vary from individual to individual, depending upon each patient's specific requirements. It is, therefore, difficult to put an exact figure on the cost of the procedure. However, most people find they make savings of around 44% by undergoing the treatment in Singapore compared with the costs back home:
Country Price in Singapore Domestic Cost
Australia AUD $9,066 AUD $16,000
New Zealand NZD $9,984 NZD $17,531
United States USD $ 7,063 USD $12,412
Canada CAD $ 8,831 CAD $15,567
United Kingdom GBP £5,353 GBP £9,443
Europe EUR €5,987 EUR €10,572
Can IVF Treatment Help me?
IVF treatment can be successful for couples that are affected by a number of medical issues, such as:
· Ovulation problems
· Male infertility problems, including low sperm count or sperm motility
· Damaged or blocked fallopian tubes
· Antibody problems that are harmful to eggs or sperm
· Unexplained fertility problems
What Does IVF Treatment Involve?
There are five key stages in the IVF treatment process:
1. Stimulation of egg development in the ovaries
2. Egg collection
3. Sperm collection
4. Combining of sperm and eggs under laboratory conditions
5. Transferral of successful embryos into the uterus
How Long Does the Procedure Take?
Generally speaking, you should allow for a stay in Singapore of between 7 and 10 days for your treatment.
How do I Book IVF Treatment in Singapore?
This is where Medical Departures can help. Once you've checked out our in vitro fertilization hospitals list, Singapore will instantly become a more appealing option for your IVF treatment.
Contact our Customer Care Team to book your treatment today and take advantage of our exclusive best price guarantee.