In-vitro fertilization (IVF) is now considered an effective remedy for people who are unable to conceive naturally. The procedure helps couples who want to have children but are having trouble with reproduction find an optimal solution with a high success rate. The treatment has come a long way over the years and is completely safe and highly effective. However, the cost of the treatment in Australia and New Zealand is quite high. You might end up spending AUD $16,000 (NZD $17,393) on IVF treatment at home, but can save substantially in Singapore.
Singapore has been a top tourist destination for a long time now, attracting people from all across the world who want to have a great time. However, in the past few years, Singapore has also become a popular destination for people who want to undergo different cosmetic and medical procedures. The clinics there are among the best in the region and offer a wide range of procedures at low rates.
However, you might wonder if it is worth your while to travel to Singapore. Well, there are several reasons why you should consider this option besides the IVF price. Singapore is home to some world-class clinics that are on par with the top facilities in Australia and New Zealand. Moreover, the IVF specialists that perform the treatment are highly experienced and qualified. Therefore, you don't have to place your health and safety at risk by opting for IVF treatment in Singapore.
Moreover, you can find a wide range of cosmetic treatments and procedures in Singapore. For instance, you can opt for a chemical peel or hair removal while you're there. You can also schedule the IVF treatment by booking an appointment with a clinic from the IVF clinics and hospitals list in Singapore. The low IVF price in Singapore doesn't come with the hidden cost of lower quality of success rate.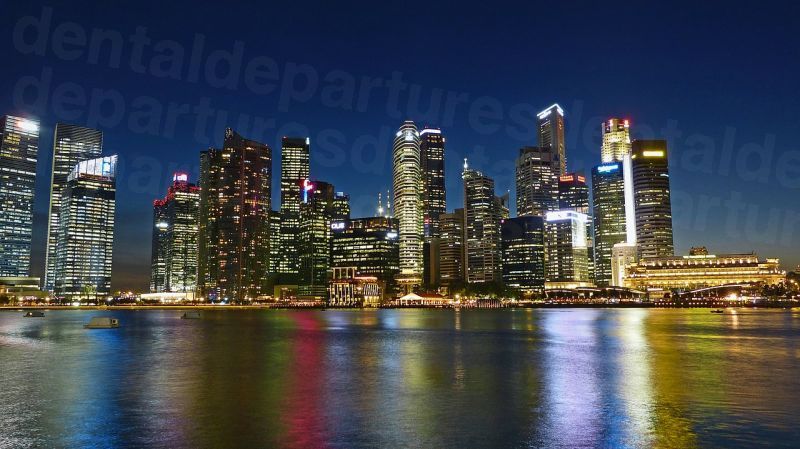 To help you out, here is a look at a couple of the best IVF clinics in Singapore:
This top medical facility has been serving patients from overseas as well as locals for over three decades. The hospital is accredited and certified and you can rest assured that they comply with the highest standards of care and treatment. You can find a wide range of medical and cosmetic procedures at Mount Elizabeth Orchard, including IVF. All the treatments are performed at the location that is equipped with medical technology that is state of the art and cutting-edge, enhancing effectiveness and safety.
This clinic has been in operation for close to four decades and is renowned across the country. Despite the high standard of treatment and care the Thomson Medical Centre offers, they keep prices low. IVF treatment here costs AUD $7,318 (NZD $7,955).
You can check out the listings for IVF clinics and hospitals in Singapore on Medical Departures where you will find all the information you require for selecting the most suitable facility.