Located in the Muang District, Phuket, the Bangkok Hospital Phuket is one of the city's premium hospital. The hospital was built 22 years ago and since then, has grown, flourished and emerged to be one of the top referral centers and destinations for medical tourists traveling to Phuket for medical check-ups.
The hospital now provides services for both national and international patients. Due to its high quality standards, the hospital is accredited by the Joint Commission International and has received several awards for excellence in healthcare provision; such as the Asian Hospital Management Awards (2012 to 2014), The Thailand Tourism Awards (2010), Superbrands Thailand Award (2003) and Prime Ministers Award. At the Bangkok Hospital Phuket , Health check ups (in general) are offered for patients who want to assess their health status and ensure they can catch any untoward changes early enough to be able to correct them.
Services offered at the Bangkok Hospital Phuket
The Bangkok hospital Phuket is very well known nationally and internationally for the wide variety of medical services it offers. And if you're particularly looking to have a general health check up done, this is the destination. The hospital is equipped with multi-disciplinary health services centers which include: an Emergency and Trauma Center, an Eye Center, an Ear and Nose Center, a Bone and Joint Center, a Dental Center, a Skin Center, a Heart Center and a Wellness Center. Each center is equipped to attend to your specific healthcare needs. Additionally, each center at the Bangkok Hospital Phuket is made of a rigorously trained and experienced medical care team that will put your wellbeing as the priority.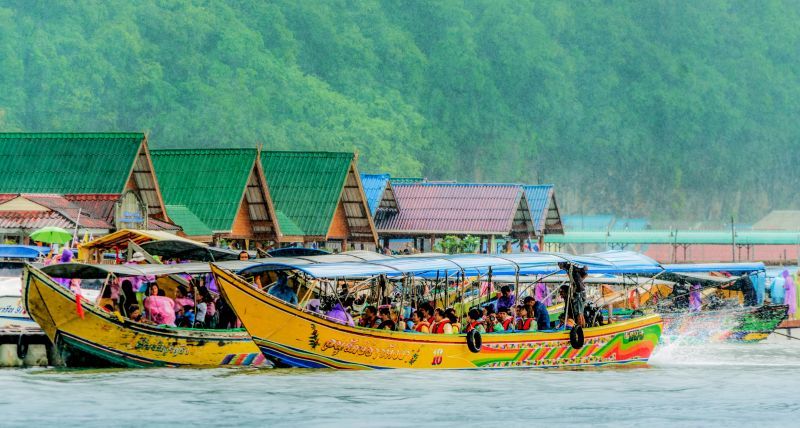 To facilitate the experience of international patients, the medical teams are used to working with culturally diverse medical tourists. Moreover, the hospital has a Center for International Patients, that deals with the most common issues experienced by travelers, such as visa and immigration issues, on-site transportation services, interpreter and translator services. This will help to facilitate your integration during your treatment and time being in Thailand.
In terms of costs, Bangkok Hospital Phuket Health Check up prices vary, but you can obtain a free quote for the services that you need directly from our website.
Other Advantages offered by the Bangkok Hospital Phuket
Aside from state-of-art technology, experienced doctors and knowledgeable medical team, a rich diversity of medical care centers and a center for international patients, the Bangkok Hospital Phuket also offers hotel transfers, airport taxis and special discount prices when booking your hotel, applicable only for tourists going to that hospital.
Our company, Medical Departures, also offers you the opportunity to get in touch with other patients or read reviews of other patients who went to the Bangkok Hospital Phuket for their health checkup.
Book your healthcare check up now, with Medical Departures, and take advantage of this unique experience at the Bangkok Hospital Phuket, as well as our