Demand for plastic surgery worldwide is rising , but in the West, the costs continue to increase as well. As cosmetic treatments are not classed as necessary care, medical insurance will not cover the costs , which is why North Americans, Europeans, and others around the world look for options outside their country.
Thailand is one place that offers affordable plastic surgery and a popular destination is Bangkok . You will discover many safe, reliable, affordable clinics there including the Tanaporn Clinic: Ratchada , which is part of the 10-branch Tanaporn Group of clinics.
The Tanaporn Clinic: Ratchada is popular with Medical Departures visitors and it is highly recommended for the following reasons:
Procedures Offered
The Tanaporn Clinic: Ratchada specializes in non-invasive treatments such as fillers, thermage, and laser therapies as well as offering innovative solutions to remove signs of aging. Medical Departures provides before-and-after photos from patients who have undergone treatment in the clinic, so you can see for yourself what to expect.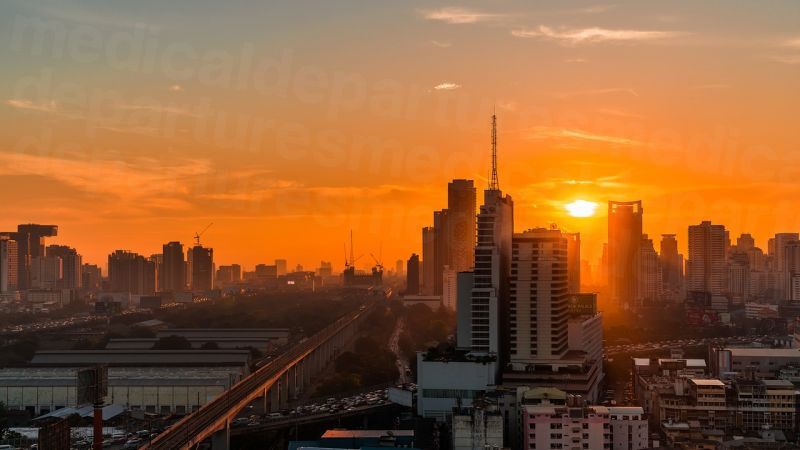 How Affordable is Tanaporn Clinic: Ratchada?
Cosmetic procedures are much more affordable in Thailand compared to countries such as New Zealand or Australia, illustrated by the comparison table below:
Price in Thailand

Price at Home

AUD

NZD

AUD

NZD

Botox

$200

$215

$562-1011

$603-$1085

Dermal Filler

$673-823

$722-$883

$1009

$1082

Laser Treatment

$1123

$1205

$4768

$5115

$1123

$1205

$11532

$12373
You could save more money on these non-invasive procedures by combining surgeries as there is little downtime.
How Do I Get Started?
Tanaporn Clinic: Ratchada is a popular clinic offering a range of non-invasive treatments at low prices. Contact the Medical Departures Customer Care Center to schedule your appointment today!.
Sources:
Latest International Study Shows Global Rise In Cosmetic Surgery. Global News Wire. 1 November 2018.
https://www.globenewswire.com/news-release/2018/11/01/1640833/0/en/Latest-International-Study-Shows-Global-Rise-In-Cosmetic-Surgery.html
Rodriguez, Diane. Will Insurance Cover Your Cosmetic Surgery? www.healthgrades.com
https://www.healthgrades.com/right-care/cosmetic-procedures/will-insurance-cover-your-cosmetic-surgery
No-Knife Cosmetic Fixes: Before and After Pictures. www.webmd.com
https://www.webmd.com/beauty/ss/slideshow-non-surgical-facial-procedures
Bangkok. Lonely Planet.