Bangkok Hospital Medical Center reviews are largely positive and you'll find plenty online. You should check out reviews and other facts about any hospital you are planning on having surgery at - and a good place to start is on the website of Medical Departures.
About Bangkok Hospital Medical Center
This hospital is a main one of the Dusit Medical Group and has four main sections, including one that is dedicated to overseas medical tourists. It is a huge area comprising four main and two smaller buildings, staffed by over 650 full time and doctors and part time consultants and over 700 nurses.
It uses the latest and most advanced state of art diagnostic machines, the doctors are well trained and qualified, experts in their fields and it is a multi-specialty hospital with a dedicated cosmetic surgery section. It is both JCI and ISO accredited, so you know you can expect quality and high standards at this hospital, and this is perhaps why the Bangkok Hospital Medical Center reviews are so positive.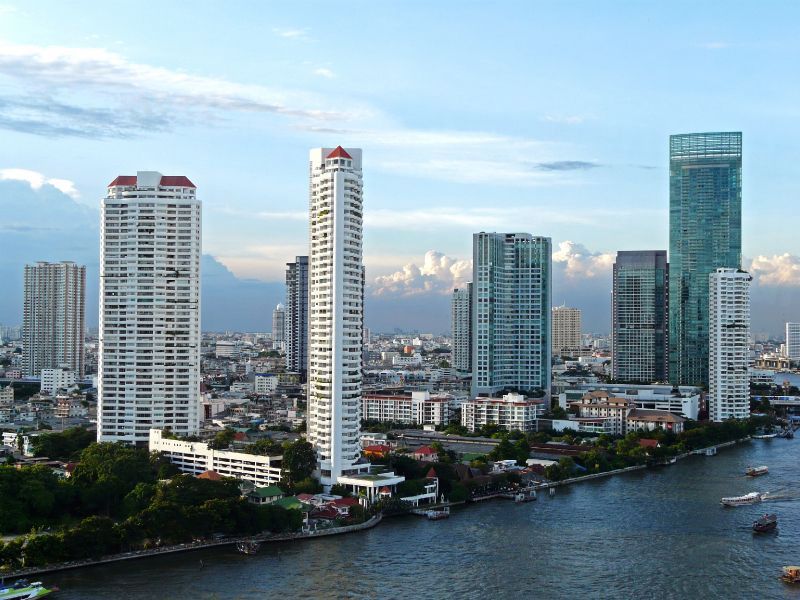 Why is Bangkok an attractive medical destination?
Bangkok medical tourism continues to attract medical tourists from all over the globe, more particularly from Australia and New Zealand, which are geographically closer. That is mainly because of the low rates of cosmetic and other surgeries, the high quality of care, the good quality of amenities and the easy accessibility of the region.
If you go through Bangkok Hospital Medical Center reviews, you will find that there are many medical tourists who go to Bangkok Hospital Medical Center for plastic surgeries, cosmetic treatments and other procedures. These include complex surgeries, revision surgeries and other treatments, often available as an all-in-one package. The rooms are comfortable and often luxurious with all the required amenities and more including refrigerator, microwave, bed for a companion and others.
Then again, going to Bangkok means that you have a holiday in a warm climate, in an exotic location and enjoy the traditional Thai hospitality, culture and food.
The attractive prices that you pay for popular plastic surgeries
When you see how much you stand to save by going to Bangkok for your plastic surgery, you will realize how affordable the prices really are and how much you stand to save without compromising on medical care or quality of treatment.
Tummy tuck Bangkok - In Australia this procedure would you cost you an average of AU$10,994 (NZD11,835, £6,302, €7,429, CAD11,135, US$8,120). In this hospital you can pay an average of AU$6,626 (NZD7,130, £3,797, €4,474, CAD6,708, US$4,891).
Breast augmentation Bangkok - You may pay an average of AU$15,680 (NZD16,870, £8,982, €10,589, US$11,576, CAD15,875) in your home country but in Bangkok Hospital Medical Center you will pay an average of only AU$6,224 (NZD6,699, £3,568, €4,206 US$4,598, CAD6,301) for the same procedure.
Breast implants Bangkok - You can expect to pay an average of AU$15,300 (NZD16,620, £8,897, €10,556, US$11,500, CAD15,777) in western countries. In Bangkok, you will pay an average of around AU$6,650 (NZD7,225, £3,868, €4,590 US$5,000, CAD6,860) for the same procedure.
If you are satisfied with the research you have done after reading the Bangkok Hospital Medical Center reviews, you should not waste time but book for your procedure via Medical Departures, where you are always guaranteed the best prices available.