1. Bangkok Breast Implant Reviews
Bangkok is a great city to get plastic surgery. There are many providers, and many price points to consider. The following will provide you some perspective by giving you Bangkok breast implant reviews.
2. Breast Implant Video Review
In addition to breast implants, there are many plastic surgeries related to breasts that are available in Bangkok. The following are examples of other services that excellent hospitals like Yanhee Hospital offer in addition to breast implants: areola reduction; nipple reduction; breast reduction, correction mammoplasty and augmentation; breast augmentation; and breast lift.
For more information on breast augmentation in Bangkok please watch the following video review: https://www.medicaldepartures.com/procedure/breast-augmentation
Fore more information on breast lifts in Bangkok please watch the following video review: https://www.medicaldepartures.com/procedure/breast-lift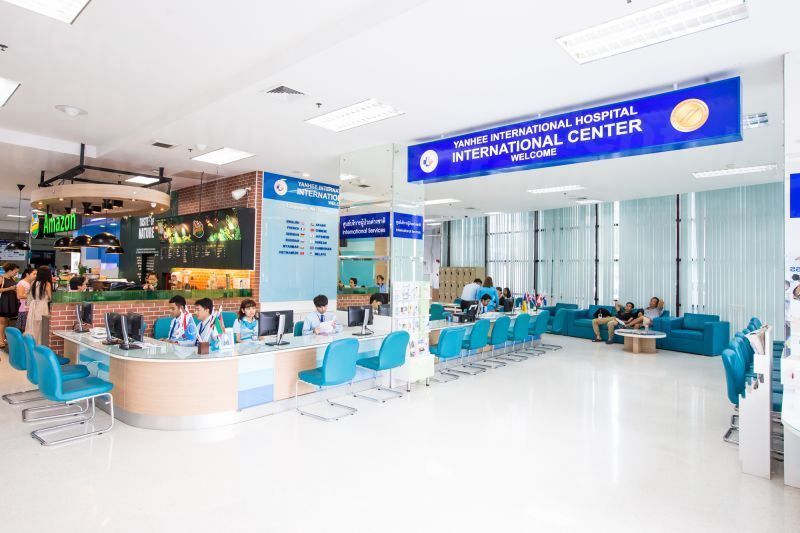 3. Breast implant reviews at Yanhee Hospital
In April 2017, Karen came to Yanhee Hospital in Bangkok and got multiple plastic surgeries, including breast implants. In her review of Yanhee, she says she is extremely happy with the entire experience at Yanhee Hospital, and the overall outcome. Her review specifically states that "Yanhee is the best choice I could have made."
Moreover, she notes that she has had other procedures done at other facilities in Bangkok, but she found that "Yanhee is a by far a better choice of a [Bangkok] hospital." Furthermore, Karen provided eight specific reasons why she believes that Yanhee is the best place to get breast implants in Bangkok. First, she notes that she had no communication problems at Yanhee because the hospital staff speak "perfect" English. Second, she found that Yanhee was honest and upfront in its pricing, unlike other facilities that she has used before. She specifically says that she paid the exact amount that she was quoted for her procedures.
In addition, Karen found the service during her breast implant experience at the Bangkok hospital to be "above and beyond." Also, she noted the food at Yanhee really hit the spot, and her breast implant surgeon was "fantastic." In particular, Karen's review noted Yanhee gave her the exact medication she needed to help with whatever issue she was having. In the past, other facilities would not give her certain medicines because the service package that she had selected did not include a medicine or treatment she was seeking. However, that was her experience at Yanhee Hospital, her Bangkok breast implant review noted that she did not get any nonsense from the hospital. The hospital gave her what she needed to help her.
Further, Karen noted that she had a "lovely" clean room that had its own bathroom and plenty of room for family or friends to visit or stay with her. Finally, she says her favorite part of her experience at Yanhee for her breast implants were the hospital's nurses. The nurses were "calm, kind, patient, and caring," she found them "fantastic." In ending her review, Karen said that "highly recommends Yanhee Hospital."
We hope you enjoyed reading this Bangkok breast implant review, and it showed you why a great facility for breast implants in Bangkok is the Yanhee Hospital.