Are you in the market for a quality hair transplantation? Phuket, Thailand offers safe, effective hair transplant procedures and from renowned clinics, like the Bangkok Hospital Phuket or Phuket Plastic Surgery Institute, at affordable prices.
First, why choose Phuket as your destination for a hair transplant procedure? The tropical island is world-famous as a tropical paradise, attracting countless thousands of foreigners each year to visit for all sorts of reasons, including its affordable, Western-caliber medical facilities. With world-class beaches, stunning nightlife, endless entertainment all in an environment of unparalleled beauty, Phuket is the ideal spot to choose for any medical procedure, including hair transplants.
The surgeons on hand at these first-class, award-winning facilities perform hair transplants regularly, earning endless reviews of excellence from customers satisfied with their new, full heads of hair. Take a look and decide for yourself that you want to be a younger, sleeker version of you!
Here is a handy description and price list for two elite providers to choose from. Both are verified, using state-of-the-art hair transplant techniques in a Western-friendly atmosphere.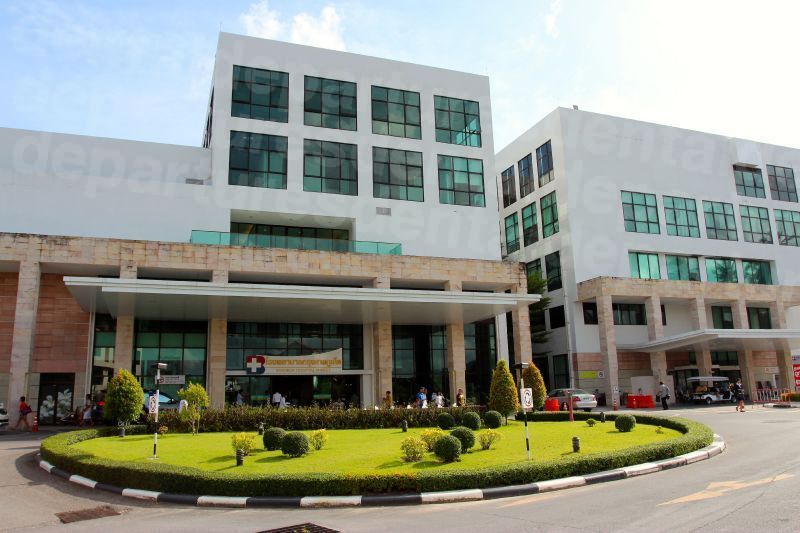 Option One: Bangkok Hospital Phuket
Offering exceptional services at affordable prices, Bangkok Hospital Phuket is accredited by the Joint Commission of International Accreditation (JCI USA) and Hospital Accreditation (HA). In addition, Bangkok Hospital Phuket has received recognition for its outstanding quality of work with the reception of the Asian Hospital Management Awards (2012-2014), The Thailand Tourism Awards (2010), and Superbrands Thailand Award (2003).
To assist Western and other foreign patients, the Hospital staff provides assistance in coordination with embassies for visa purposes, interpretation services in multiple languages, transportation service, and others.
Hair Transplant Price:
80-150 THB Follicular Unit Extraction (FUE) and Follicular Unit Transplantation (FUT)
Option Two: Phuket Plastic Surgery Institute
PPSI has long been a trusted resource for reliable, high-quality hair transplant work, featuring a top-class team of plastic surgeons, management, healthcare providers and medical staff.
All 11 plastic surgeons speak fluent English, board registered, highly respected, fully qualified and internationally recognized as leaders in their particular disciplines. All surgeons are ready to conduct your hair transplant with thousands of hours of experience on their hands.
PPSI has long been established as a top destination for all cosmetic and plastic surgery in Phuket , providing trusted service to its clients.
Hair Transplant Price:
80-150 THB Follicular Unit Extraction (FUE) and Follicular Unit Transplantation (FUT)
As stated previously, both medical providers are specifically geared toward foreign clients, making them ideal for travelers and expats alike looking for hair transplant procedures in a friendly environment. From airport shuttle service to accommodation assistance to help securing visas, these staffs are very familiar and experienced in assisting foreign visitors with their specific needs and requirements.
These providers are also available to recommend and arrange stays in nearby hotels to ensure maximum comfort during your stay. From Wi-Fi to modern furnishings, your comfort remains a top priority.
Please contact Medical Departures today for booking information at either of these top-rated medical tourism destinations.