New Face, New You, Your Choice - Rhinoplasty In Phuket, Thailand
Thinking of a new look? A new face? Why not try Rhinoplasty in Phuket, Thailand for a new you?
Medical Tourism has been gaining popularity with destinations like Phuket attracting ever increasing numbers. Phuket showcases some of the world's best surgeons and medical facilities for cosmetic plastic surgery. What's more, their much lower prices don't hurt either!
Supported by the Thai Government, Medical Tourism has made great strides in Thailand, growing steadily at 16% annually. With a wide range of accommodation from affordable backpackers lodgings to five-star luxury hotels, you'll be spoiled for choice. Recuperation amidst a cosmopolitan city, vibrant and exotic nightlife, sunny, pristine beaches and the famous warm Thai hospitality only adds to the allure of Phuket as the perfect place to start your new enhanced look.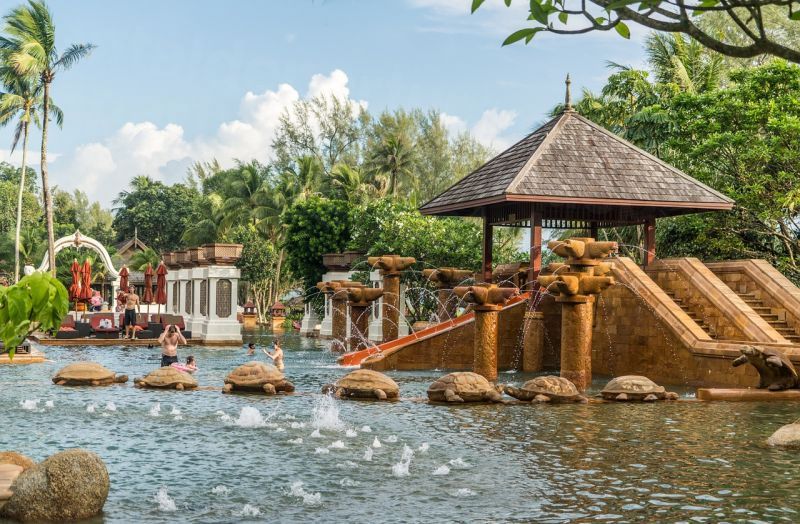 The Best Rhinoplasty In Phuket
Now that you have decided on surgery abroad there are many factors to consider, and it can be daunting. Rhinoplasty, also known as nose reshaping surgery, is a delicate, complex operation. You will need to not only choose a reputable hospital, but also a surgeon with the exceptional training, skills and experience to carry out the procedure
Medical Departures pre-checks all verified doctors and clinics, offering low prices of up to 70% savings for Cosmetic Surgery and a choice of hospitals - two of which are Radiant Medical and Phuket Plastic Surgery Institute (PPSI).
Radiant Medical, Phuket
Operational since 2008, Radiant Medical Phuket is conveniently situated in the commercial centre of Phuket Old Town. Free shuttle service is available to and from your hotel. Radiant Medical has an excellent track record, cutting edge and up-to-date technology and techniques, professional, fully-qualified staff and competitive prices. All pharmaceuticals, cosmetics and equipment are FDA approved.
The Phuket Plastic Surgery Institute (PPSI)
Catering for a wide array of plastic and cosmetic surgery needs, the Phuket Plastic Surgery Institute (PPSI) is a newly-formed, one-stop clinic located within Phuket International Hospital. Comprising a team of 11 English-speaking, internationally recognised leaders in their own fields, these highly qualified, board registered surgeons, bring with them thousands of hours of experience between them.
PPSI also boasts world class state-of-the-art medical equipment and technology, and hygiene and cleanliness levels that are second to none. Patient accommodation speaks of luxury of the highest standards with satellite TV, air conditioning, balcony, en-suite, telephone and Wi-Fi access.
Treatments And Price Range
GBP

AUD

NZD

Alarplasty

441-992

757-1,704

823-1,850

1-2 days

Corrective Rhinoplasty

6,616

11,364

12,344

1-2 days

Reduction Rhinoplasty

3,308-3,970

5,682-6,819

6,172-7,407

1-2 days

Rhinoplasty

4,770

(661-1,103)

8,193

(1,135-1,895)

8,900

(1,233-2,058)

1-2 days
In comparison, Rhinoplasty costs on average AUD12600 in Australia, NZD12000 in New Zealand, GBP5500 in England, USD8800 in America, and CAD7000 in Canada.
Reviews for Rhinoplasty in Phuket have been nothing short of excellent. Both Radiant Medical and Phuket Plastic Surgery Institute have consistently received four and five-star reviews from clients for their outstanding service and professionalism.